Mercy College Website Undergoes Renovations
The Mercy College website was updated on Oct. 8, making it more accessible for students and staff.
The website now shows up-to-date news and important information about admissions and aid. Newcomers who want to study at Mercy can easily see the necessary requirements to apply to the school. The website has also divided up sections of different applying scenarios to accommodate all types of applications. Mercy College has also optimized the website for mobile and tablet users.
For students who want more information about graduate programs or their current program, the website has added sections that include career opportunities and internships. Students applying to colleges often do not know what they will study or where they can get a job with the degree they'll earn. An FAQ and Program Curriculum section was added to inform students about the programs the school offers.
A social media box was added so that the site's visitors can easily share Mercy news across any social media platform.
The school has added a COVID-19 section called OnCampus Plus. It is a very detailed section that includes information about what safety precautions the school is taking for resident halls and classroom settings. The design has also included a FAQ about the fall and spring semester for any students or staff who need information.
The previous version of the Mercy College website was complicated for some students to navigate, as there were too many different sections and tabs.
Stacy Grullon, a student at Mercy College, recently noticed the updates on the school's website.
"It was really interesting to see how it's completely changed and I think it's really better since the school gives out COVID alerts. I think that's really good for the school to let everyone know what's happening. The website was kind of outdated, but now it's easier for me to check classes. It would also be great if they updated Mercy Connect as well, to make it easier to register for classes."
PACT mentors often inform their students to look at Degree Works on Mercy Connect to see their progress and the classes needed to fulfill the required credits for graduation.
Erik Morales is a PACT Mentor at Mercy College who likes the new Degree Works design.
"It looks more modern than the last version did. I know with the current look of Degree Works, it doesn't color code the classes that are completed or in progress, but it still is good at showing the different blocks on the degree audits. Saying if it is easier or not to show students hasn't crossed my mind," he said. "I know for me, when looking at how students' progress is for their classes, I like this better. But when showing students their completed courses and what they have left to finish, I believe it is still pretty much the same."
A college website is more important than some people might think. Making a website easy to navigate based on specific audiences is key to taking some stress off students' plates.
Mercy College's goal was to make the website more organized and include interactivity. With the new search function incorporating Google and Bing search engines, students should have little to no difficulties while doing the research they came to the site to do.
The school has ensured that the site will also incorporate better accessibility for those who have disabilities and stronger security features for all.
Leave a Comment
About the Contributor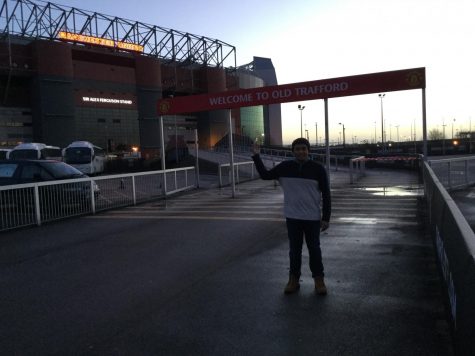 Gino Alva, Impact Staff
Gino Alva is a junior majoring in Journalism. Gino is an avid fan of the New York Yankees, Real Madrid and Manchester United. Soccer played a huge part...