Murray Seeks Out the Past To Understand The Present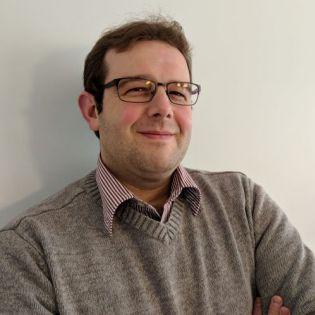 Historians don't just study history, they construct it. They puzzle pieces into meanings. They make sense of other times, other nations, other people. In this case, African-American history in the 19th century. 
Prof. Robert Murray is a U.S. history professor by day, and a U.S. historian by night. He comes from Midway Kentucky, where he attended Center College for his undergraduate degree. He later earned a master's degree at Virginia Tech, and a Ph.D. at the University of Kentucky.  
Murray has been an assistant professor at Mercy College since 2015. He specifically teaches African-American history from the 19th century, focusing on race theory.
"I wanted to do African-American history because I wanted to better understand the United States and the racial dynamic of systematic racism in history." 
Murray started off as a historian where he studied the 19th century, and later on drifted into African-American history because he wanted to better understand the country's history.
"I study race as a social construction. Race is something creative by society." 
"Race claims to be something that is inherited, hence the racial history of the United States, though there's no biological definition of race." 
Murray's reason for studying racial history in America is because he believes that this debate is central to understanding the history and development of the United States and how it got to where it's at today. 
"The more I went into graduate school, the more I realized one of the best ways to understand American history was through the African-American history."
With a different perspective than some, being a historian involves lots of travel and very little textbooks. "Textbooks are dreadful. As a historian, we offer an interpretation of the past as well as textbooks but they don't offer that dialogue and debate and discourse." 
"Textbooks have a problem in terms of how we teach history, as this is the history, as historians don't really claim that." 
The traveling involves finding primary sources which are products from a certain time period that are connected to the person Murray is studying. This usually includes diaries, journals, artifacts and letters written by the person being studied. Since Murray only studies the 19th century, all the people he studies are deceased.
"To have those stories preserved, it requires privilege and power, and for non-whites, that has historically been a problem in the United States." 
Murray says that the people he studies are formerly enslaved African-Americans who aren't even considered a person but more of a property by the government of the country.  
Murray's inspiration to write his article "Bodies in Motion," was to write on African-Americans who are not spoken about today. He wrote about Samuel McGill, the first black man to graduate from an American medical school, around the same time when many African-Americans were getting rejected to study due to race. 
The primary focus within the article is exploring McGill's shifting racial identity. He was born in America but moved back and forth to Liberia, depending on where he was living at the time and where he had come from. Most recently, his perceived racial identity shifted. In order for Murray to write this article to his best ability, he had to take a trip to The Maryland Historical Society, The Friends Library which is located in Swordsman College in Pennsylvania and Dartmouth College in Vermont. Murray said that he had to go to Dartmouth and pulled McGrill's transcript along with his thesis and degree referral to prove that he had graduated from that institution.
 "The whole trip to Dartmouth was to prove that he did get a degree and he is indeed, the first African-American to graduate from a American medical school." 
"If you go on Wikipedia, they claim that the first African-American to graduate from a American medical institution David Jones Peck, and it's not."
Peck graduated from Rush Medical College in Chicago in 1847.
"McGill is absolutely a nobody, but he's a really fascinating nobody. There's so much African-American history that hasn't been studied." 
Murray has a book coming out in February 2021 from the University Press of Florida, you can find the link to purchase his upcoming book here. https://upf.com/book.asp?id=9780813066752
Leave a Comment
About the Contributor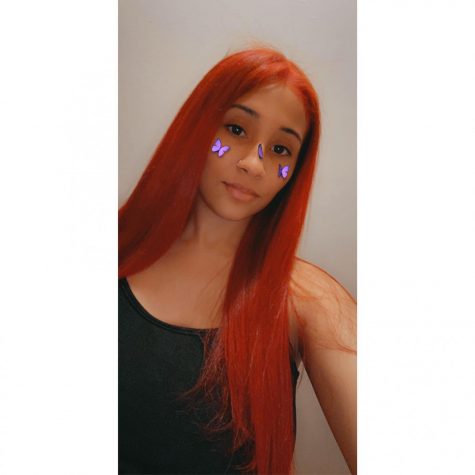 Amber Perez, Senior Writer
Amber Perez is half Puerto Rican and half Italian. She is currently residing at The Bronx, New York and enjoys listening to music and reading books about...