Mercy's Food Pantry Is Helping Students during COVID-19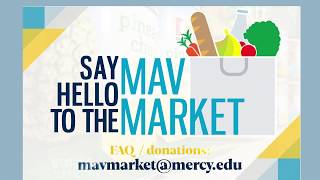 The Mercy Mav Market has been an essential food pantry for the community during COVID-19
The Mav Market is a food pantry for Mercy students, faculty, and staff to get food and personal items for no cost. Their mission is to provide healthy, nutritious foods and necessities to the campus and their community while promoting a better lifestyle. This is the first time Mercy College has opened a community market.
The Mav Market is open one day every week and there is a pantry location at the Bronx (Thursday), Manhattan (Wednesday), and Dobbs Ferry (Tuesdays) campus on a specific day. The market uses a point system for every student to use to shop for items until they reach a maximum of points. The market encourages any student and staff to visit the market.
The Mav Market started in the Bronx Campus in October of 2017 and expanded their community pantry to each campus and has served thousands of meals to the commercial community and have hundreds of volunteers to help distribute food. A feature the market has added for post graduates is that they are able to receive products after leaving Mercy College. The members will also help find resources for people in need.
The Mav Market has always released an annual report on their market and every year increases with more Mavericks being served number of meals that they are giving out. The market released that they target at hunger and Mercy College specifically talks about how hunger can negatively affect student performance and that with the help of the Mav Market, students can be able to come in to get a quick meal for free so for them to spend more time focusing on academics.
When the COVID-19 pandemic started rising with infected people in the United States, it really impacted supermarkets and people who couldn't afford meals at the time. The Mav pantry was close for a limited time such as others important food pantries to prevent the spread of COVID-19 but were able to distribute over $3,000 worth of Amazon gift cards to the members purchase and subsidies that they couldn't have access to. The market members also work with local pantries in Westchester. Many corporate partners also donated to the market such as PepsiCo, Stop & Shop and more.
Felipe Henao, the Assistant Dean of Student Affairs, has talked about his annual report on the 2020 Mav Market year.
"The Mav Market continues to be a pillar for recommending Justo and see if access to food and basic needs me and resources he epic. It continues to be a pillar for welcoming, inclusive it takes access to freedom basic needs resources."
As of now the Mav Market is operating with a pre-package food bag system and a volunteer will fill your bag with the meals and materials you need depending on your family size with the last four digits of your CW ID number. The Mav Market also prefers to use the order and pick up system since it would help distance people away from each other to prevent spreading infections. A form will used to submit to include which food and materials the student will need. Face coverings will be needed to enter any pantry location and no more than two people will be allowed at a time. Gloves will be provided for the shoppers.
Feeding America is the nation's largest hunger relief organization that has partnered with more than 200 food banks in the U.S.
They stated that "prior to the COVID-19 pandemic, the Feeding America network of food banks served over 40 million people each year. Since the crisis began, food banks have faced a "perfect storm" that includes surges in demand, declines in food donations due to supply chain challenges, fewer available volunteers, and other disruptions to the charitable food assistance system's operating model."
Mercy College has received thousands of donations from the Westchester community and is open to any donations made it to the links below or to going to any of the pantries at either campus. The Mav Market has also has a trust fund where you can donate money for them to buy meals and as well as an Amazon Wishlist. The Mav Market will still be operating throughout the year.
https://www.tinyurl.com/MMFoodrequest
https://www.amazon.com/hz/wishlist/ls/3SBX0D0GZT7D9?ref_=wl_share
https://alumni.mercy.edu/mercymavmarket
Leave a Comment
About the Contributor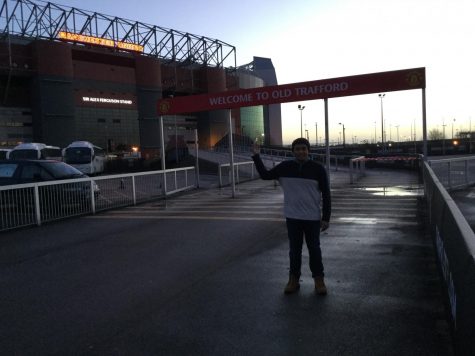 Gino Alva, Impact Staff
Gino Alva is a junior majoring in Journalism. Gino is an avid fan of the New York Yankees, Real Madrid and Manchester United. Soccer played a huge part...