Mercy Faculty Senate Seeks Student Presentations
Mercy College Faculty Senate is asking for clubs and organizations to share student presentations at upcoming Senate meetings to help build better relationships and foster new, creative ideas.
Through these presentations, student leaders will be able to directly voice their concerns, promote any special club events, and present an opportunity to share what their club represents.
The Mercy College Faculty Senate is an elected representative body, with one senator allocated for every 13 full-time core faculty members in each of the schools, including the library. They meet on the first Friday of every month during the academic year where they give the faculty a voice in decisions about all aspects of the college.
President of the Faculty Senate, Dr. Roseanne Levy, says how it is important for students to take the time to voice both their concerns and successes. "It's so important for us because the only way the faculty can really know what the primary issues and concerns of students are is by hearing it directly from the students. We need that connection. The only way we can better serve our students and to better help is to hear their voices."
Levy continued to talk about how these presentations are vital tools for the faculty as they take the time to review the presentations and do their best to address any concerns or help solve any issues the student may have.
"It is important for our faculty to be visible outside of the classroom. If there is something the faculty can better do to support their initiatives or event, get the word out or for us to attend these events. We would love it."
The presentations are usually 10 to 20 minutes long. They start with an introduction on their organization and all the current events they are taking part in. This is usually followed up by a question and answer from various faculty senate members to better understand the organization.
While it was always important for students to have their voices heard, Levy believes that now due to the COVID-19 pandemic, it is more important than ever. Many students are currently undergoing a variety of changes and difficulties that previous students never had to deal with.
The same is true for the faculty who are adapting to the same, ever-changing, circumstances the students face. "It is even more important now because we want to make sure our student voices are heard and faculty can really listen to what they are saying."
This will not only aid the students, according to Levy but also help the faculty be aware of new developments in the general life of the student body. This is another aspect they want to keep an eye on to better support the students.
The faculty senate also wants to make clear that all student leaders are welcome and that they want to hear anything and everything they have to say. They understand that the idea of presenting to the faculty senate can be intimidating for some students.
"Don't be intimated. We want to hear all of the exciting things that you are doing and we want to really help and support our students. We are here because of our students. Just think you are talking to your professors, not to senators."
When the clubs and organizations share their presentations, the faculty senate is specifically looking for the information to be presented by the officers such as President, Vice President, Treasurer, and Secretary. This includes any other officer positions that make up specific leadership roles from the various groups.
"We welcome our student leaders to share what their initiatives are within their organization. What areas are they struggling with? What can we do as faculty to help support them?" Levy stated.
With this feedback, faculty will be able to directly provide support and assistance for any specific need which would have been unknown without these presentations.
The remaining academic year only has three months left. This means that the senate faculty will only meet three more times before the end of the spring semester. They hope to hear from as many organizations as possible and hope students will seize this opportunity to help improve their club now and make an impact for the future.
If any club or organization would like to make a presentation and meet with the faculty senate, they are encouraged to reach out to either Dr. Roseanne Levy ([email protected]) or Secretary of Faculty Senate Kevin Kulic ([email protected])
Leave a Comment
About the Contributor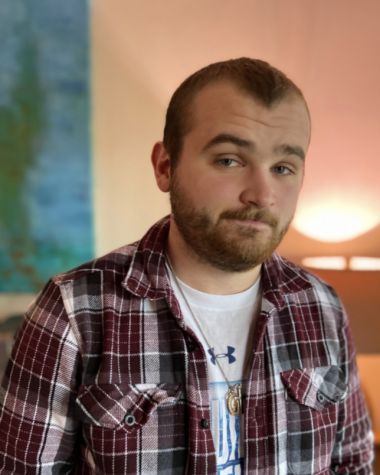 James Tiedemann, Managing Editor
James Tiedemann graduated from Mercy College in the May of 2022. He transferred there after graduating from SUNY Orange with his Associate's Degree in...