Founders' Festival Returns To Campus
The first Founders Day Festival since the Coronavirus took place on Sep. 18, 2021 at Mercy College.
Founders Day is a festival Mercy College puts on for students, teachers, and alumni to enjoy. They get the chance to dance, sing, throw axes, and most importantly celebrate a new semester together. The step team comes out and dazzles you with a delightful performance. Along with giant connect four games and there is also an ice cream truck pulled off to the side to cool you off.
"It's just one of those great days that everyone's out and about, enjoying each other's company. President Halls here, Provost West is here, and a hundred of our students are having a great time. I loved every minute of it," said Kevin Joyce the Vice President of Student Affairs.
Mercy College was founded in the 1950s by the Sisters of Mercy. Eleven years later, Mercy became a four-year college offering baccalaureate degree programs. Later on, it declared itself as an independent institution along with being nonsectarian and coeducational. As of right now, they are a 4-year private school. They enhanced their outreach when they not only had a branch in Westchester but also in New York City. They have two other locations one in Manhattan and the other in the Bronx. Mercy has become a regional leader in educational and health care preparation. Students that come to Mercy are from over 40 different states and 51 countries. In addition, over the years Mercy College has built a strong athletic program with ten men's and women's teams in NCAA Division II sports.
During this festival, Mercy had to take safety precautions to ensure that everyone would stay healthy. In doing so they had every attendee over the age of twelve be required to show proof of vaccination and masks were required. Although it was an outdoor event, they didn't want to risk breaking social distancing. Mercy even had to deny some students that lived off-campus access to the festival for not being vaccinated.
Mercy College didn't get to celebrate Founder's Day in 2020 due to the Coronavirus. A lot of events that Mercy usually throws had to be canceled for everyone's safety. Staff and students were on edge just from being on campus which resulted in a lot of online classes. However, this year was a success. It proved we can still have fun while being safe. They had live music being performed by our very own students such as Max Lunati.
Performing in front of his college peers was nerve-racking but seeing everyone having good energy helped him get through his performance. He has attended the last few Founder Day Festivals and mentioned how people were more interactive this year than they have ever been. He also said, "The biggest difference that I noticed is that there were more families/alumni coming and enjoying the day with the students. I remember only being excited for the concert with pop smoke, so it's pretty cool that the festival was a lot more enjoyable for everyone this year."
He has wanted to be able to perform in front of his college peers since the first Founders Festival. He also mentioned, "It's dope that I got to a point artistically where I could do so, and it ended up going well."
This year he was able to accomplish a dream of his.
There was a sense of normalcy drifting in the air. Students were engaging with staff, family members, and alumni. Two years have passed and everything has completely changed since Covid-19. Max was grateful just to have everyone together and enjoying each other's presence. "I think the best part for me was seeing everyone in the music program that I've grown up with absolutely kill it on stage. It makes me want to work ten times harder and I'm extremely grateful for that experience."
Leave a Comment
About the Contributor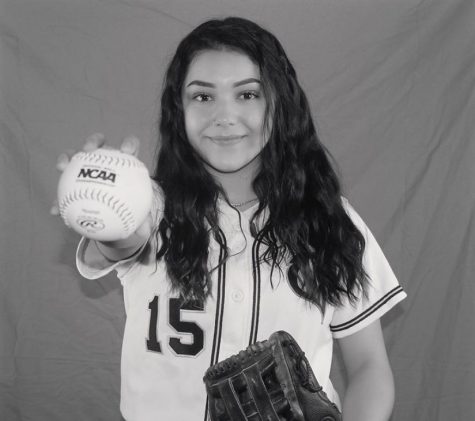 Ariana Ricci, Impact Staff
Ariana Ricci is currently a Senior at Mercy College. She is a collegiate athlete that is a part of the Student Athlete Advisory Committee and the Maverick...