Local Pub Creates Brew In Honor of Jacob the Warrior
Spreading awareness of a disease through a local tavern's spirits may be the best way to gather attention in a community.
A local Brewery in White Plains is doing everything within its power to help raise awareness for a local boy fighting an incurable disease.
Last spring, local Brew Master and owner of Wolf and Warrior Brewing Company Michael Chiltern, along with lifelong friend Bill Moon, helped release the "Jacob the Warrior," an India pale ale. The IPA is dedicated to an 11-year-old, and Dobbs Ferry resident, Jacob Moon.
Jacob suffers from a rare and incurable neurodegenerative disease, Sanfilippo Syndrome.
Originating in the body at birth, Sanfilippo Syndrome stems from the lack of an essential enzyme used to break down cellular waste. Without anywhere for the waste to travel, the body begins to deteriorate from within. With nowhere for the cellular waste to travel or break down [as it should on its own], it reaches highly toxic levels. Ultimately deteriorating brain tissue, this disease brings a steady mental decline and ultimately death.
According to studies, Sanfilippo is comparable to having Alzheimer's for children. This deadly disease is so rare that it only affects one in 70,000 thousand births.
Bleak statistics, however, do not stop the Moon family, or in some instances strangers, from supporting him. Jacob is a warrior in every essence of the word, and at the forefront of his battle is Chiltern.
Right by Chiltern's side during this process has been his long-time friend and Jacob's father, Bill Moon.
"My high school friend, Bill Moon, had approached me about doing a beer to raise awareness for a really tough medical condition that his son was going through. Bill has been a great supporter of my brewery since the first days of its existence," said Chiltern.
"I'm honored we were able to create this beer together and raise the awareness level for San Filippo Syndrome, and also shine some light on Jacob's battle against it, and the Moon family's resilience."
And with each can sold and beer poured, they are helping to raise awareness of this unfathomable disease.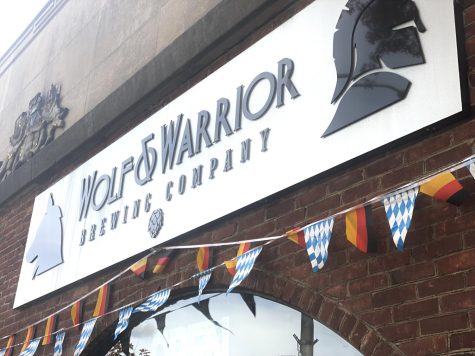 "It was just a really positive way for my brewery and my family to stand with them [the Moon family] in solidarity and while creating a very cool new beer," said Chiltern.
And much like Jacob, this beer is exactly that – cool.
A specialty fruited pale ale brewed with raspberry and blueberry dry hops, this refreshing IPA reflects Jacob's love for eating fruits.
"We talked about creating a beer that would be truly unique and also showcase Jacob's favorite fruits: raspberries and blueberries. Once we had created the beer concept and the recipe, Bill came in, and we brewed the beer together," Chiltern added.
Chiltern has surely left no stone unturned.
Wolf and Warrior Brewing Company truly sets the standard on really dedicating their brand for the greater good.
In conjunction with spreading awareness for Sanfilippo Syndrome, they also host a series of other fundraisers to benefit those in need.
"This past September, we held an Ales for Alz event to raise funds for the Hudson Valley Alzheimer's Association. In the past, we participated in the Black is Beautiful worldwide stout collaboration beer to raise awareness/funds for African American community organizations."
Chiltern also adds that this winter, he aims to make Wolf and Warrior Brewery a point of access for anyone willing to drop off canned goods or winter coats for those in need.
Along with spreading awareness through beer, the Moon family had success raising funds through a series of special events over the last several years. The Moon family hopes everyone can be on the lookout for the next Moon-Ball fundraiser in their area.
The Moon family publishes information for the Moon-Ball tournaments and the San Filippo syndrome on their website.
For further information on Sanfilippo Syndrome and to donate towards Syndrome Research, visit Cure Sanfilippo.
Leave a Comment
About the Contributor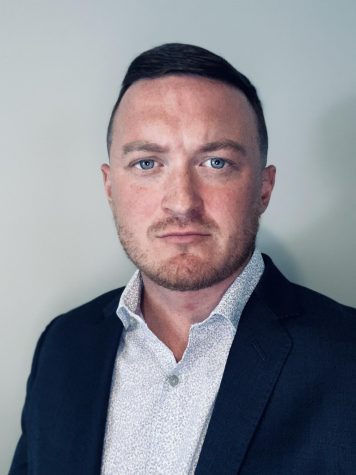 Henry Blethen, Impact Staff
Henry is a Senior, Media Production major who joins the Impact News staff having spent his last 2 years at Mercy College. Prior to Mercy College, Henry...