LOOK Dine-In Cinema Hopes to Make Positive Impact in Dobbs Ferry
LOOK Dine-In Cinema prepares to launch its first New York-based theater in Dobbs Ferry, aimed at delivering a hospitality-driven, technology-first luxury cinema experience.
The eight-auditorium, full-service movie theater scheduled to open on Jan. 13., located at 1 Hamilton St. in Dobbs Ferry, will seek to fill what they view as a missing piece for the entertainment industry in the area.
"This community really needs a great movie theater. I don't think a central gathering place, multimedia theater really exists. When I see a community that's really been abandoned for this kind of entertainment, it's appealing to me," said Brian Schultz, CEO, and Founder of LOOK Dine-in Cinemas.
The blending of a traditional movie theater with a restaurant is as unique as Schultz's path to the restaurant and entertainment business.
He worked in politics as an aide to Pennsylvania Senator Arlen Specter. A career in politics was always the plan for him until one day they made a campaign stop in Bethesda, Maryland in the early 1990s.
"We stopped in at a place called Bethesda Cinema and DraftHouse just to take a quick break. They basically had just absolutely cold chicken tenders and warm beer," said Schultz. "It was love at first sight"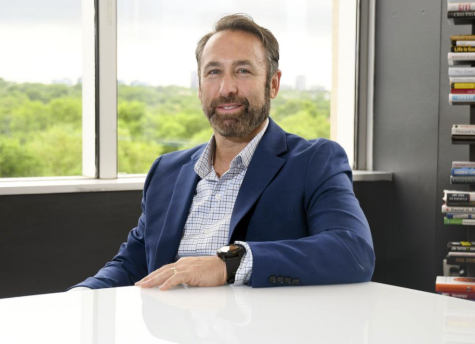 This moment also came when the campaign was down 19 points in the polls at the time so the idea of needing a new career and managing the stress of the campaign was very real for him. Designing the business he was now getting in to help provide an escape for himself and those helping him.
Escaping from the issues of the day is the same goal, Shultz hopes to be able to provide with the new theater. To him this is not just another business, it's an opportunity to provide a focal point for the community and bring different people together.
"We actually come together and share ideas or be exposed to different cultures, different worlds, different philosophies in a safe, communal environment. We love hosting events where there are conversations before and after the film where you can dig into it," stated Schultz.
Since opening his first in-theater dining company in 1993, Schultz has seen his business plan change numerous times, but none were as significant as the COVID-19 pandemic.
Before the pandemic, his company operated 41 different locations. They eventually were all wiped out and forced the company to close. This has provided a very valuable learning experience that he looks to build upon.
"This is really rising from the ashes of the phoenix, taking all the best ideas from the past and putting them on a blank sheet of paper and revisioning," said Schultz. "What a community gathering place could be without all the vestiges of the past."
A major focus for the theater is providing a positive impact on the community according to Schultz. This focus on what is known as "conscious capitalism" is important to him after surviving several near-death experiences.
Some of these incidents range from being mauled by a dog as an infant, having his legs crushed by a truck, and being in a coma for a week after a motocross accident.
This shaped Schultz's outlook that any business he creates needs to be one that not only produces a profit and be sustainable but also one that can cause good.
"It's not about extracting value, but it's actually about giving value to, in our case, our team, our guests, our communities, our vendor partners, and our investors," said Schultz.
The value he hopes to extract is a key point on what he believes will help bring in people from all over the area to spend their time and money at LOOK Dine-In Cinema.
Another aspect which the Cinema intends to use to attract people is the menu. It is not the traditional option a person would expect when attending a movie and that is the point.
"Our food is phenomenal," stated Schultz. "It's all freshly made to order high-quality food. Everything on the menu, from sushi and salads to some of the more curated items from all over the country that we've found and put together, is great. Like peanut butter and jelly sliders."
The unique food and hospitality-driven attitude of Schultz and the entire LOOK Dine-In Cinema look to bring a change to Dobbs Ferry and help bring back the community as the area recovers from the pandemic.
"I want to do something that matters and what we're doing, I think really matters, creating a positive quake in the world, bringing people back together."
Leave a Comment
About the Contributor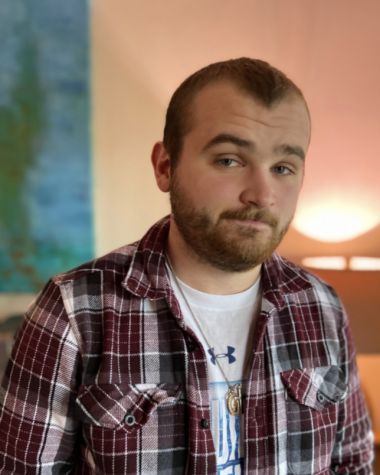 James Tiedemann, Managing Editor
James Tiedemann graduated from Mercy College in the May of 2022. He transferred there after graduating from SUNY Orange with his Associate's Degree in...