Students In The Workforce Come Forth To Tell Their Story
Many students no matter the year or semester understand how much of a challenge that college can impose. Even though school is important, some students need to earn money to keep their studies and lives stable. Today we get a glimpse of the life of a student within the workforce.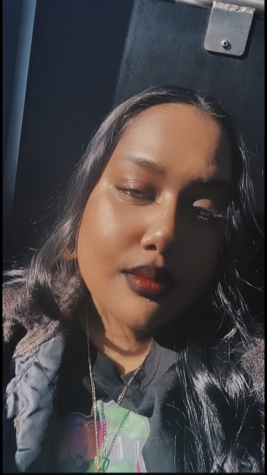 First up is Briana Askaran, a young student that resides out in Far Rockaway, Queens. Askaran works at Local's Collective, a surfing/coffee shop. She works about seventeen hours a week. While doing this she takes three online classes at Brooklyn Community College, four days a week with two classes on Mondays and Wednesdays, while taking one class on Tuesdays and Thursdays. While working part-time and being a part-time student, Askaran goes deeper into the struggles that she faces when it comes to her schedule.
"Because I work and go to school it's hard to keep up a social life. Its a lot of pressure involved, I usually close the Coffee shop alone most of the time. That puts a lot of pressure on me to do things correctly so things will go smoothly when we open. I even had to give up simple pleasures like going to the gym. The classes I take require me to do a lot of reading, it demands a bunch of focus, and after a full day of work and school I am just too tired to do the extra things like studying and taking notes. I understand it is my fault but I do try my best."
Next up is Rosemary Garcia, a Mercy student that also works with the college. Garcia goes into depth on what it's like to combine work and school into one.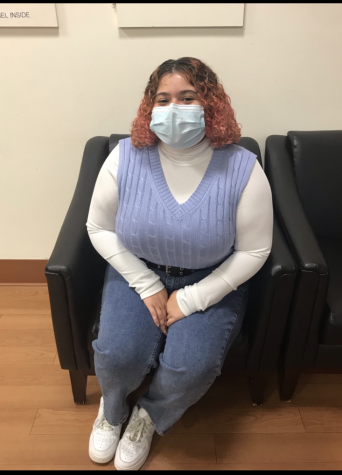 "Currently I am a student ambassador here in the admissions office. I make phone calls, set up appointments, do campus tours for incoming freshmen or transfer students. For the most part, it is pretty easy. I work no more than fifteen hours a week. My school schedule is from Tuesday-Friday usually three-hour classes all in person. I do dorm here as well."
The interesting takeaway between both students is of course the level of difficulty that is displayed when talking about their schedules. While one tends to fight tooth and nail just to get through some days, the other combines both areas in a pretty effective way. Granted, Garcia is a student worker and lives on campus so other issues such as transportation or the issue of conflicting schedules are either minute or non-existent. It is a great opportunity to take part in.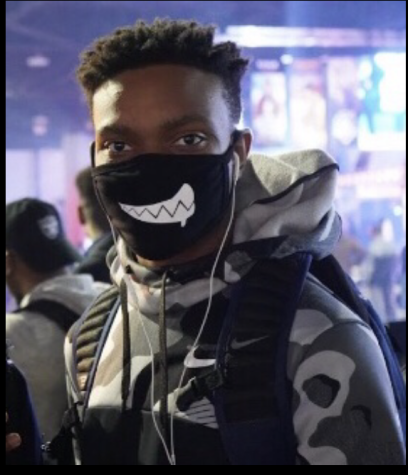 Last, but not least is Mike Mills. Mills is another student that resides at Mercy College, however, he has a career that involves Twitch streaming. Mills gives a detailed description on his life as a Twitch streamer and student.
"Usually on my personal channel, I stream five days a week, sometimes six. I host FGC Fridays on their channel every week. I usually play fighting games with the chat or with a guest that I bring along. For now it's mainly me and BlackKrystel holding it down for now, but it's mainly my segment. I can control things and bring whoever I want to bring. Sometimes, I'm on their Team OS streams on Thursday where we play a random game each week."
He then talks about how school meshes with his content-creating schedule. "It's actually not easy being a full-time streamer and student. You got to manage your time correctly. For what I do, I work on stuff for school and then as soon as I finish I turn on the camera and equipment and set up the stream. Afterward the next day or so I work on one or two videos to post on YouTube. Save one just in case I can't stream or if anything comes up I just post that. While people watch the content on YouTube I work on stuff for school. It's about managing and having a backup plan."
When asked how much he makes he explains that "It depends on the gig and how well your stream does, you got gift subs, donations, gifts, and the earnings I make from the FGC streams on Fridays. If everything goes well I roughly make around 250-300$ a week."
Even something like being a content creator at home or elsewhere can be very taxing on a full-time student. It's a lot on one's plate, regardless of the content that is being pushed out. That's not even describing the full commitment to gaining subscribers and followers on Twitch and YouTube. Millions of people try to make of living off both platforms but only a small few make it to where it can be their full-time job. About 0.015 percent of Twitch streamers make the median household income, so it is a very competitive field. With this in mind, it really shows the commitment Mills had to make Twitch his career. You can check out his channel here
With this in mind, no matter where you work or what you do it's imperative that you learn how to manage your time as a student and worker. It's very easy to fall behind, but students make this push every day in order to have a more stable education and life in general. So keep going and do not forget you are not alone.
Leave a Comment
About the Contributor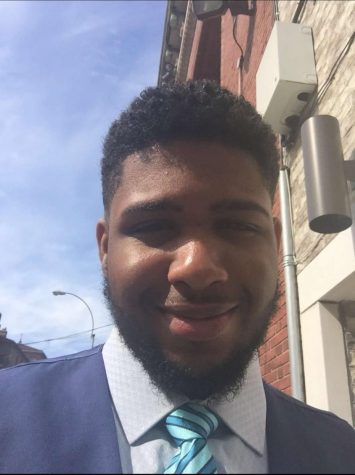 Julian Sykes, Impact Staff

Julian Sykes is a senior/media studies: Tv and Radio productions major at Mercy College. If I am not home taking care of my pets or drawing illustrations-...