Mercy Hosts Alumni of Distinction Awards Event To Great Success
Continuing their annual Alumni Hall of Fame induction, Mercy College held the 2022 Alumni of Distinction Awards inducting five members: Curtis Archer '79, Jaqueline Cassagnoal '09, Melissa Meza '05, Justin Gerrish '06, and Nneka Bell '17.
The reception opened with alumna Amanda Droll, class of 2016, presenting the receptions of the award that night, but also introducing the Mercy College Alumni Legacy Scholarship, which is a fund that helps children and grandchildren of Mercy alumni attend the college.
"Legacy is strong at Mercy," Droll began. "For many students and alumni, Mercy is a family school with parents, aunts, uncles, and siblings who have also attended. Mercy is proud to support families and their future generations."
On the donation page, as of Feb. 21, the College has raised $18,500, surpassing its $15,000 goal.
President Tim Hall congratulated the awarded alumni for their dedication and contribution to the Mercy College community. Hall then went on to thank the Mercy community for their hard work during the pandemic
"During the last two years of this pandemic, the Mercy Community and its faculty, staff, students, alumni, friends and donors came together to support each other and our communities," Hall said.
He also commented on the recent accomplishments of those who battled the pandemic.
"There are countless stories of members of Mercy College who were and continue to be on the front lines of the pandemic as health care heroes, educators and service providers. I'm forever grateful for their selflessness despite all the challenges that we faced the last two years."
Hall briefly spoke about the launch of Certifi, which is a workforce division committed to closing the skills gaps in "labor markets of today and the unknown jobs of tomorrow" earlier this year.
"This division will be focused on shorter-term certificates for those seeking preparation and very specific workforce needs," Hall said. "Whether hard skills like cybersecurity, healthcare, software coding, or soft skills like executive leadership, or conflict resolution, this is an opportunity to learn additional skills and certificates to advance students careers and fill open jobs within our region."
With the help of graduated students like Marques Payne '09, Viviana DeCohen '16 M.S. '18, Sam Stauff '09, Tracy Teach M.S. '05, and soon to be graduates RJ Bradley Ortiz '22 and Jeremy Gackenbach '22, a speech from each recipient was given.
"I must confess," Archer began in his speech. "The education I received there both within and outside the classroom prepared me to contribute to an increasingly advanced and interconnected society and for that, I will always be grateful to Mercy College and New York City."
Dedicating her speech to second chances, a student profile was created for senior RJ Bradley Ortiz where she spoke about her journey as a Mercy student. Continuing her education after taking time off, Ortiz has come back with intentions of fully immersing herself in Mercy.
Being the vice president of the Student Government Association, and a part of the boards of the Association of Latino Professionals for America, the TriBeta Biological Honor Society, and the Rotaract Club, Ortiz's involvement will forever be felt on campus.
"Mercy College has been a symbol of what's possible for students like me," Ortiz stated. "My career goals are to be a physician and a medical researcher, and Mercy College has continued to make that dream more and more tangible"
Showcasing songwriter and music teacher Bobby Lance in an Alumnus Profile, Lance appeared performing in Mercy's music studio. Graduating in 2000, Lance reminisced his time at Mercy, and how Victory Hall "wasn't called Victory when I went here." In 2013, Mercy purchases Our Lady of Victory Academy and extended the campus.
"I fell in love with the school because it just was a very relaxed feeling," stated Lance. "The teachers were amazing. Everybody is very like one big family and that's very hard to find."
Being awarded the volunteer of New York Transformation Award, Nneka Bell continues to give back to her community whilst achieving the foal
"I want to encourage all the men and women out there who felt like they wanted to give up, and who felt like they couldn't do it. I want you to know you can do anything you put your mind to doing."
Hall added, "Tonight's event is about recognizing our alumni who live the mercy mission and are committed to making a difference in their communities."
Watch the Alumni of Distinction Awards done below!
Leave a Comment
About the Contributor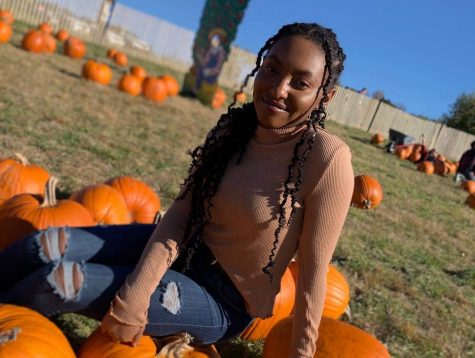 Katelyn Turner, Impact Staff


Katelyn Turner is currently a senior at Mercy College. Falling in love with writing at a young age, Katelyn has decided to challenge herself by pursing...