Shakespeare Play at Mercy College
The Irvington Shakespeare Company performed Acting Shakespeare in the lecture hall in Main Hall at Mercy College on Wednesday, April 13.
Acting Shakespeare is a play originally written by famous Lord of the Rings actor Ian McKellen, but actors Kat Quiñones, Kamran Saliani, and Sage Newman made some changes to make it more accessible and understandable for a new generation of audiences.
The three actors turned this one-man show into a three-man, 90-minute educational play in which they give information about Shakespeare's life and the meaning behind his plays in a fun way combined with actual performances of scenes from his plays like Romeo and Juliet and Macbeth.
Saliani, founder of the Irvington Shakespeare Company, hopes to make people realize that Shakespeare's work reflects many of the themes and challenges one can experience on a daily basis. "After getting into college and acting, I got more involved with Shakespeare. I realized that Shakespeare's stories are amazing stories about humanity."
By modernizing some parts of the language, settings, and stories, the Irvington Shakespeare Company tries to decolonize Shakespeare and welcome everyone in. That way everyone can understand and process the plays better and see the hope in these plays that people might need facing challenges these days.
"I hope that people will see the show, become more engaged with Shakespeare and then hopefully start to go through life with this lens that makes the world a lot less scary because now they know how to handle these situations," says Saliani.
Newman is convinced that appreciating Shakespeare all starts with understanding the Early Modern English language. "What I think is incredible about Shakespeare is the language and the way he conveys the characters' thoughts, feelings, actions, or even inactions, and how they interact with each other. The plots are explained through language and that is what you need to study in order to understand the play. Once you understand that, these stories become much more relatable."
Leave a Comment
About the Contributor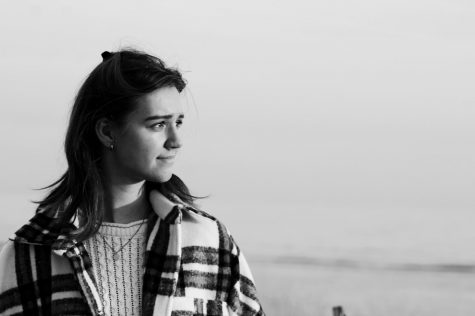 Stephanie Lankhorst, Impact Staff
Stéphanie Lankhorst is a Senior at Mercy College, majoring in Radio and Television Production. At the age of 17, Stéphanie decided to move from the Netherlands,...