Mercy College And CNR Introduces The Alumni Rooms
Standing proudly on an open landscape, the historic Moller House has transitioned from home to office space for Mercy College and College of New Rochelle (CNR) faculty. Acquired in 2019, the three-story Tarrytown house happily welcomes faculty and alumni of both colleges as there are dedicated rooms for celebrating alumni.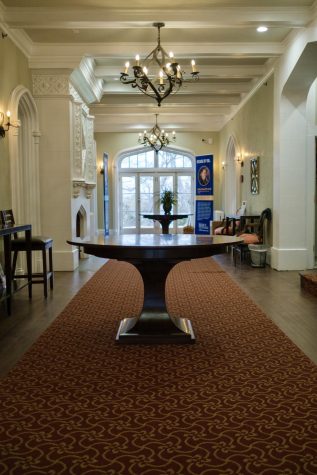 Alexis McGrath Rothenberg, Director of Alumni Relations and Special Events, stated "This is the first dedicated space for Mercy alumni," she said. "We had our office space but no dedicated space to invite alumni in and showcase the artifacts we have."
Dawned with portraits of previous graduates, the respected alumni rooms are decorated with mementos of the past classes and memorabilia of the houses' original form, creating the ultimate space for future events.
Hosting their first open house during the fall semester, The Moller House was showcased to alumni where they were introduced to the house with its full backstory provided by Ossining Village Historian and alumna, Joyce Sharrock Cole '19.
"Now after 69 years, this property is once again a grand home to us, the illustrious Mercy College alumni." Cole paused. "What will we do here? How will we bring this house to life once again? It's our turn to add to the memories trapped within these walls. Welcome home"
The Moller House being used as a workspace is not unheard of. As explained in the Maverick Magazine the house was used by multiple companies "that included a newspaper publisher, a textbook company later known as Harcourt, Brace & World, the P.R. Mallory Company, the manufacturer of Duracell batteries and Kraft General Foods."
As the mansion sits proudly on 10 acres, Mercy and CNR cannot wait to have its alumni fill their respected rooms. Though COVID-19 is still prevalent, the faculty looks forward to the upcoming academic year as events are being thought of and planned. But as for now, viewing the rooms is by appointment and events.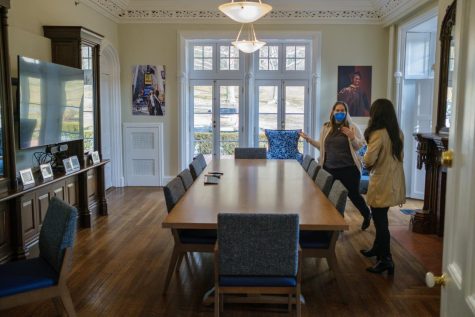 With COVID-19 restrictions lifting on campus, hopefully, the alumni rooms will be accessible freely soon. Rothenberg hopes there will be open hours in the future.
"We'll look at what the fall looks like to see if we can set up open hours for alumni to stop in on a random Tuesday afternoon."
Rothenberg and Laura Plunkett, Executive Director of Public Relations and Community Relations, express their excitement about the overall experience of gaining these alumni rooms and the endless opportunities of the Moller House.
"Mercy has been using the front building of this location for quite a long time and when the opportunity came up to purchase the whole property, the college worked to make sure that could happen and that this could be an extension of the Mercy campus and that we can use this space for alumni and gives us an opportunity to hold events in a different space that we wouldn't have elsewhere," stated Plunkett.
"We'll continue to invite alumni back to the space so that they feel this is their home. We really look forward to using this space frequently throughout the year."
Leave a Comment
About the Contributor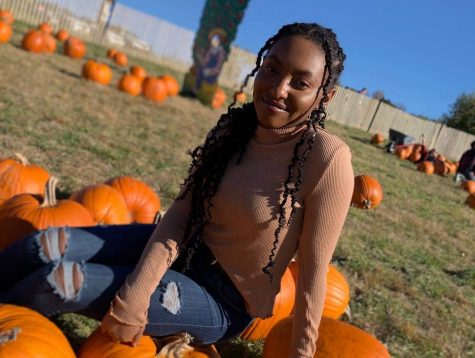 Katelyn Turner, Impact Staff


Katelyn Turner is currently a senior at Mercy College. Falling in love with writing at a young age, Katelyn has decided to challenge herself by pursing...