Mercy College Is Proud To Celebrate Hispanic Heritage Month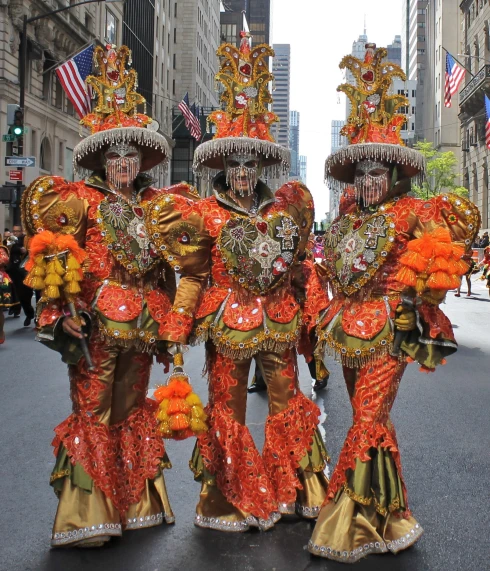 Mercy College is very proud to celebrate Hispanic Heritage Month from Sept. 15 to Oct. 15 as a way to honor the history and culture of the institution's Hispanic students.
Hispanic Heritage Month was created in 1968 as Hispanic Heritage Week by California Congressmen George E. Brown and was later approved nationally by then-president Lyndon B Johnson. This would then turn into an entire month in 1988 after a bill was written by another California rep Esteban E. Torres, and then in September 1988 Illinois senator Paul Simon submitted a bill for then-president Ronald Reagan to approve. Reagan approved it, and it became an entire month celebrated in the United States.
The month honors anyone of Latin American or Spanish descent and begins Sept. 15 because over the course of the month, a lot of important events in Latin American history occurred, such as independence for Mexico, Honduras, Costa Rica, El Salvador, Guatemala, and Nicaragua. And it is used as a way to celebrate the heritage with festivals, parades, parties, and celebrations for all Hispanic people.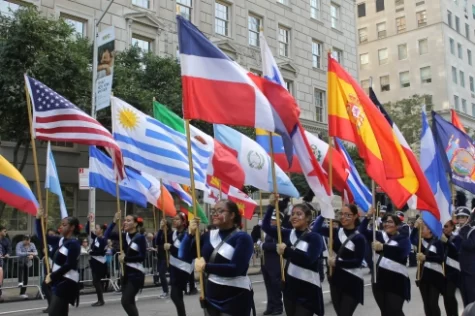 Mercy has a very diverse Latin American background, with 38.2 percent of the students being of Hispanic descent. Head of the Department of Modern Foreign Languages, Prof. Alan Hartman said that the month is a "great way for the department to represent itself and all our Latin American students, and our rich history."
He added that "they are planning to have events announced soon" on campus to celebrate Hispanic History Month. We also have a rich history of Latin American literature in the Mercy library available for all students to read to celebrate the culture.
In New York City, there are plenty of different things to do for Hispanic Heritage Month, including visiting the Hispanic Society Museum and Library, or the New York Public Library, where they have great Latin American art and literature on display, and the Library even has a reading list by Latin American authors one can choose from. If one likes sports, the New York Yankees are offering their own hat with a Latin American country of choice as a way of celebrating if one attends select games throughout the rest of the season. There was also a couple of events as A La Calle Block Party, a block party in Harlem hosted by Ballet Hispánico was held on Oct. 2. The Panamanian Day Parade will be on Oct. 8, which is the largest Panamanian celebration outside of Panama. Additional events that occurred was RiverArts launched its 60th season this fall with its co-presentation with Tarrytown Music Hall of Ballet Hispánico.
The New Rochelle Public Library on Oct. 6 at 6 p.m. will present a virtual tour of the Cesar Chavez National Monument. Cesar Chavez led farm workers and supporters in the establishment of the country's first permanent agricultural union. Today, the National Park Service preserves his home, and the headquarters of the United Farm Workers in Keene, California, as the Cesar E. Chavez National Monument. Registration is required and can be completed here.
On Friday, Oct. 7, at 7 p.m., Brooklyn -based composer Carlos Pavan will perform live in the Ossie Davis Theater at the main branch of the library, located at 1 Library Plaza. Pavan blends Argentine tango and folklore rhythms with classical and jazz concepts. Registration is requested here.
And finally, on Oct. 15, NYC will host a Hispanic Day Parade on Fifth Avenue which will feature people from all Hispanic cultures and customs and will feature thousands marching. There is plenty to do to celebrate Hispanic Heritage Month locally, as New York has the most Hispanic people in America with just over 2.2 million, with all different countries and types of people represented.
Excelencia in Education is an organization that "accelerates Latino student success by enhancing the workforce, leadership and economy." On Sept. 30, Mercy College was one of six higher education schools to receive the Seal of Excelencia for the first time, a three-year certification earned by colleges that serve Latino students as demonstrated through data, evidence-based practices and leadership. Mercy is the first private college to earn the seal, says www.edexcelencia.org. A report by NBC stated, "The school led private Hispanic-serving institutions in awarding bachelor's degrees to Latinos for the 2019-20 academic year and helped provide its Latino students with pathways to graduation, including access to advising, financial literacy programs and a specialized STEM (science, technology, engineering and mathematics) mentorship program, in which Latino students averaged 3.2 grade-point averages."
Leave a Comment
About the Contributor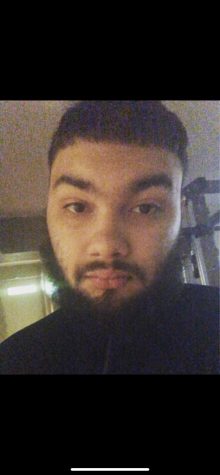 Kris Torres, Impact Staff
Kris Torres is a Junior Journalism Major at Mercy College.  A former football player, he is passionate in writing about Campus Current events, Sports,...