Mercy Helping Cazenovia Students Graduate on Time
Mercy College is offering an opportunity for Cazenovia College students to graduate on time as that college is set to permanently close after this current academic year.
A press release by the college stated, "Cazenovia College announced it will not be enrolling students for the 2023-2024 academic year and plans to close prior to the start of the fall 2023 semester."
Despite surviving through many difficult and challenging times – the Great Depression, World War II, a major campus fire in 1959, and more, the current financial challenges they are facing is more than the college can overcome.
The school has entered into agreements with the following higher education institutions that will provide pathways for students to continue their studies beginning with the Fall 2023 semester and will be assisting students with their transition.
Mercy College announced early last month a teach-out agreement with Cazenovia College in Cazenovia, New York to offer their students the opportunity to continue their education at Mercy in fall 2023.This means that students who qualify for the teach-out program will not lose any credits or add additional time toward program completion if they enroll at Mercy in the fall.
"This is a difficult time for the Cazenovia community, and Mercy is committed to helping their students along their educational journeys," said President Tim Hall speaking on the new opportunity in a press release.
Mercy, about three years ago, helped The College of New Rochelle (CNR) after they announced they were closing in 2019. An agreement was made between the two institutions creating a seamless pathway for CNR students to continue their education.
CNR recognized Mercy College as a preferred institution based on strong financial position and complementary academic programming
Being a small college, without a strong structure for managing their finances, has made the Cazenovia challenges formidable.
"The school has worked tirelessly to strengthen the financial position of the College through fundraising campaigns, adding graduate offerings, streamlining transfer pathways, and exploring alternative options," stated David Bergh, president of Cazenovia College, in a statement. "Unfortunately, these efforts did not create results to ensure long-term viability for the College."
The college has entered into teach-out agreements with multiple institutions for students currently enrolled in their programs and Mercy is their partner in the New York metro area since many of their students are from this region. Regulatory approvals are still needed to effectuate the teach-out agreement.
Considerable time and effort have been spent on improving the College's financial position over the past several years. Unfortunately, the headwinds and market conditions were insurmountable, leading to a projected deficit of several million dollars for next year.
"As a result, the College won't have the funds necessary to be open and continue operations for Fall 2023 and beyond. Our plan is to be open for the Spring 2023 semester during which faculty and staff will work with students to help them transfer to another college for the fall."
The school set its peak with nearly 1,000 students on campus. Since then, Cazenovia's enrollment has dropped by over 40 percent.
Cazenovia alumni who enroll into one of Mercy's graduate programs will receive a one-time $1,000 alumni scholarship for fall 2023. Cazenovia College students will also have access to other Mercy College facilities and services such as on-campus housing, counseling, fitness center, student clubs and other campus life activities.
The undergraduate Bachelor of Arts and Bachelor of Science programs that will be transferable are Biology, Business Administration (General Business, Management, Sport Management and Finance), Communication Studies, Criminal Justice: Homeland Security, English, History, Psychology and Sociology.
Students interested in applying to Mercy can visit https://www.mercy.edu/academics/cazenovia-teach-out.
Leave a Comment
About the Contributor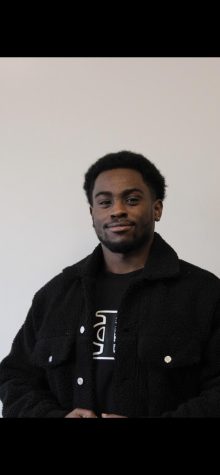 Nate Singleton, Impact Staff
Nate Singleton is a Junior pursuing a degree in Media Studies: Journalism at Mercy College. He serves as the President of the Black Student Union and the...