Just Dance: The Prestigious Divas Are Putting Themselves On The Map
Every weekday, the Prestigious Divas from Mercy College come together for at least two hours to do what functions as therapy for them: dance.
They say hard work pays off, and that counts for the Prestigious Divas as well. The step, dance, and cheerleading team has come a long way. Elijah Hunter, captain and head choreographer of the Prestigious Divas, has been performing step dance, a form of dance that does not necessarily need a soundtrack since the body produces a beat by clapping its hands and using its feet, since the fifth grade. As soon as he came to Mercy College, Hunter joined the step team. However, soon enough, he realized there was more potential in the team and he knew he was the right person to bring "the Divas" to another level.
"A year after I joined the step team, I became captain and after that, I really wanted to let the team grow and make it bigger. I knew that I personally was capable of completing a lot more and that it had a lot more potential on this campus when it comes to performing and different kinds of teams. So when dance and cheer came along I thought: this is it."
When Arwyn Scudder, one of the head choreographers for the dance team, met Hunter for the first time during the Fall of 2022, she knew this was her chance to put the dance team on the map as well. Until last year, Mercy College did not have a dance team and Scudder wanted to take the initiative to start a dance club herself.
"When I saw Elijah advertising the step team, I told him 'I will join the step team if you join the dance team.' Then he said: 'Do you just want to make the dance team under the step team?' That is how it started."
Before, there was only a step team named "Divas Have Mercy." As a captain, Hunter made the decision to change the name. He says that he "wanted to pay honor to the people that created this organization, the
"Divas," and his high school coach that led his step club called Prestige, who passed away in the last few months of 2021.
"That is how the name Prestigious Divas was brought to life," explained Hunter.
For Hunter, creating and building this team is a perfect way to fulfill his creative ambitions. However, it became much more than that. Being part of the team is like being part of a family. Many dancers on the team have admitted to the fact that if it was not for the Prestigious Divas, they would not have stayed at Mercy College and would have transferred to a different school.
Besides therapy, the Divas see dancing as an important life and learning experience as well, especially when it comes to doing it with others. According to Hunter, being part of a team has changed some members for the better.
"There were people that were not that comfortable with communication or criticism from others and through dancing that has changed. You learn how to work with people and how to work as a team. You really learn how to be better for yourself so you can be better for others."
Junior Mari Tai Evans says that being part of a team can also be a humbling experience now and then. Evans has been dancing since she was three years old. She has been taught and prepared to go to Broadway and Juilliard but her interest in science made her take a step back, which brought her to the Prestigious Divas. However, stepping away from such world-leading performing arts institutions does not necessarily mean it gets easier. There are still challenges.
"Being part of the team can be a lot sometimes. You have to realize you need to think about others all the time as well, not just yourself. Everyone has different ideas and opinions," says Evans. " You need to be open-minded to a lot of things. Sometimes your ego gets a little bruise when you find out someone else's idea is a lot better than yours and some people may have trouble with that."
The Prestigious Divas may or may not be as strict as Juilliard or Broadway, but dancing for this team is not a joke. The Divas practice every day, either in the Victory Gym or in the Lecture Hall at the Dobbs Ferry Campus. They are determined and have perseverance. If the Lecture Hall or the Victory Gym is unavailable for practice, they do not just give up and wait for the next day. They will take matters into their own hand and come up with solutions. If that means they have to study their routines in the lounges of the residence halls, then so be it.
The practices are closed sessions and they are serious, especially when a performance is coming up. That is the time they push each other just a little more. "If you do not put in the extra work or are not working as hard as the others, you do not deserve to be put on stage and you will be cut from the team. You have to earn your spot," states Hunter.
Evans, Scudder, Hunter, and all the other dancers talk like true athletes and even though many would say dance is not a sport but more a form of art, dancing for the Prestigious Divas definitely is a sport. The amount of work they put into their practices and rehearsals is similar to what the athletics teams at Mercy College do.
Sportsmanship and teamwork are key. The members of this team have created bonds with each other that will last forever. For many of them, the Divas are their family away from home. When a team, no matter what sport, comes to that point, differences between these people do not matter anymore because they realize they have the same passion: dance.
Leave a Comment
About the Contributor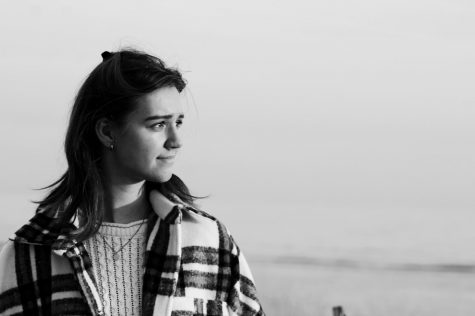 Stephanie Lankhorst, Impact Staff
Stéphanie Lankhorst is a Senior at Mercy College, majoring in Radio and Television Production. At the age of 17, Stéphanie decided to move from the Netherlands,...