Mercy Partners with NEA Big Read to Serve Hispanic Community
After tying up a nun who ran the place, Talia ran across the correctional facility's field and hopped over a concrete wall covered in sharp glass. Her pace slowed as she reached a lonesome gas station and caught a ride with a large man in a truck. She couldn't even think rationally at this point. The only thought she could think about was fleeing her home country of Colombia and uniting with her family who resides in New York.
This is where the story of Infinite Country begins.
Mercy College partnered for the first time with the NEA Big Read in 2022 and received a grant for $8,700 towards programming the novel Infinite Country by Patricia Engel for the year, as confirmed with NEA's Assistant Director of Public Affairs, Elizabeth Auclair. Mercy College and its Global Honors Program recently hosted a Pan-Latin Heritage Concert in coordination with their NEA Big Read partnership.
The NEA Big Read, or the National Endowment for the Arts, provides grants and resources managed by the Arts Midwest to various organizations to support their reading programs. Dr. Irina Ellison of Mercy College, co-director of Mercy's Global Honors Program, was highly interested in the NEA and spoke with Mercy's Assistant Vice President of Institutional Research and Innovation Matt Presser about it last year. According to Ellison, she, Presser, and a few other folks drafted the grant proposal to be sent out and approved by the NEA.
As an associate professor in health sciences, Ellison greatly utilizes novels in her own teaching and loves embracing community reading. When she discovered Infinite Country by Patricia Engel, she said, "It sounded like a perfect fit for the Mercy community."
The goal in choosing this novel was to embrace the largely Hispanic community of students at Mercy, for which 500 copies were purchased with the grant money to distribute amongst Mercy and outside communities. This book is also accompanied by two companion reads this year including Areli is a Dreamer by Areli Morales and Clap When You Land by Elizabeth Acevedo. According to Ellison, both novels were distributed to all three Mercy campus libraries in both English and Spanish. Copies of Areli is a Dreamer were donated to the Dobbs Ferry library where they did a bilingual reading of the book. Additionally, Clap When You Land copies were donated to the Greenburgh Public Library, where they hosted a book discussion.
Honors student Adriana Flores '25 attended NEA Big Read and Mercy's panel discussion on the Latinx immigrant experience at the Dobbs Ferry Public Library last October. As an active leader in the Mercy community, she believes that Mercy is a "safe haven" for Hispanic students like herself to feel welcomed, especially for first-generation students with service opportunities to navigate college. On the other hand, Flores added, "However, I do believe that our professors and school administration should reflect what the student population looks like."
She also said, "Diversity is shown at Mercy but they could do better at coordinating different activities to help us feel a bit more involved."
Another honors student, Daniela Blum 25' recently attended the Pan-Latin Heritage Concert. She said regarding the Program's common read Infinite Country, "I didn't read it but I can say that if this book showed the Hispanic immigrant life and its obstacles then Mercy can use that story as a guide to support and provide for the Hispanic students and faculty of Mercy. It's the effort that counts."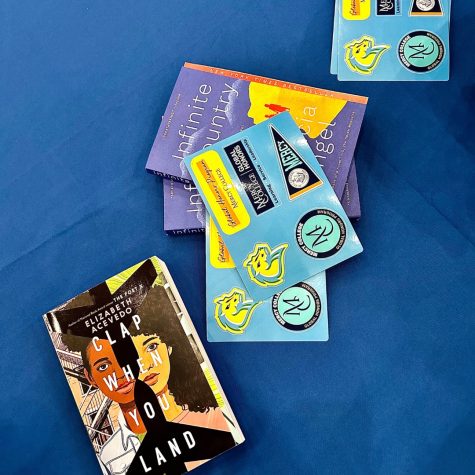 Both Flores '25 and Blum '25 each attended events hosted by Mercy College in conjunction with the NEA Big Read, such as the Global Honors Welcome Reception featuring guest speaker Patricia Engel, author of Infinite Country, last fall. Flores '25 also assisted in painting the rock in front of Mercy College's Main Hall for Hispanic Heritage Month in September. Blum '25 also attended the Honors Symposium screening event of the film Blast Beat which was held last December on Mercy's Manhattan campus. All of these events are planned around the theme of the book chosen for the year from NEA Big Read. Events not only pertain to students but are open to staff as well. For honors events with guest speakers, some are co-funded by the NEA Big Read with the Global Honors Program. Apart from receiving grant money to provide copies of the books to the community, NEA Big Read provided Mercy with other resources, including bookmarks and banners, according to Ellison.
Mercy's partnership with NEA Big Read entails more events, including a presentation on Colombia's social and political history and a Women's History Month book discussion in March, as well as a Global Honors Program book discussion and a Workshop on Colombia's flora and fauna in April. Ellison hopes to continue working with NEA Big Read and serving more communities at Mercy.
She said, "As a Hispanic serving institution and a large percentage of our students being Hispanic, we're embracing that and I think that was a great start for us but there are so many topics we can engage in."
Leave a Comment
About the Contributor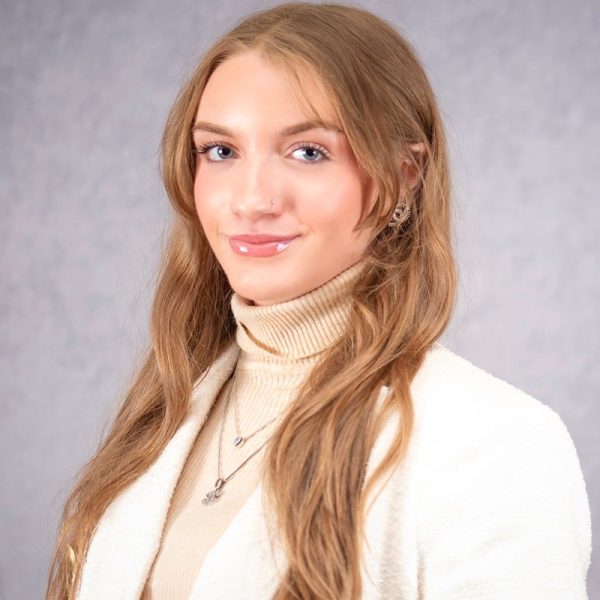 Alyssa Politi, Managing Editor
Alyssa Politi is a junior at Mercy University majoring in journalism and minoring in business. She serves Mercy University presently as the Director of...