Mercy Hosts Cannabis Law Symposium
Mercy College discussed the legalization of marijuana on Monday, March 24 during their Cannabis Symposium in the Lecture Hall. The symposium, which was hosted by Professors Donna Drum, and Charles Lieberman, invited three guest speakers from all walks to educate guests about the legalization, how the laws are regulated, and what the law is in New York State.
The three guest speakers at the event were cannabis lawyer James Landau, CBD business shop owner Lauren Foresch, and NYC Sh1eriff Anthony Miranda, who all spoke from their perspectives and a way to educate from what they have been experiencing.
The main purpose of the symposium was to teach the community of Mercy College about cannabis law, and what is legal to do around the area Mercy is in.
Lawyer James Landau spoke first, explaining he had a certification in cannabis law education, and that it's a new area of law many are willing to jump on. He said became interested in 2018 after being a commercial lawyer for over 35 years because the field is "a mess, not legal federally, but legal to 35+ states, and the inconsistencies are a treasure trope."
Landau continued by saying "The hope is to regulate it, give people a chance in business to make a living and give opportunities to people who were affected by the war on people."
Landau stated the war on people was really what was labeled as President Ronald Reagan's war on drugs causing people who should have been innocent to be arrested on war-related crimes, and this is who the cannabis industry would market to. He then talked about something called the MRTA agency, which would look to help in conditional cultivation, processing, and adult-use retail dispensaries.
He said the main focus of it would be to give "50 percent of licenses to minorities, women, people disabled in combat, and distressed farmers." Landau finished saying he was hoping we had made changes soon, and progress was being made.
Next to speak was Lauren Foresch, a cannabis business owner in NYC. Foresch had opened a business that sold CBD products after being a cannabis user for a very long time and saw the industry as "somewhere you can make an impact." She says her business took off, as CBD was a completely legal component of cannabis, and rapidly grew over a few years.
Once it started getting big, she says she and her husband also started selling THC products, which wasn't eligible at the time because it's "extremely hard to get a license for a dispensary." She then said the state "cracked down" on her business, and she was eventually given a "cease and desist order."
She then said she would close her business because of how hard the regulations are with cannabis being legal but not able to have many opportunities to sell it as there are only five legal dispensaries in the state of New York. Foresch finished her portion of talking stressing how important it is for the rest of the state and the future generations to make sure we can get it done right on the legal side.
Last to go was Sheriff Anthony Miranda, who stressed that "we don't want another generation arrested for the use of something legal."
Miranda listed that there were legal ways to sell marijuana in the streets and every neighborhood" and that we need to maintain "safety standards, without things being unlicensed and unregulated."
He then went on about how some have been "selling to children, and the children have been getting sick, so there's a way we have to make the market safe." Miranda tried to underline the importance of getting legality, saying "There are legal ways, and to make sure you are regulated if you open a business, and it can be sold."
He ended up talking about how people won't go to jail for it anymore, just have businesses seized if not regulated because of decriminalization.
The three then fielded questions from the audience, answering topics such as if marijuana leads to more unsafe drivers on the road, why the black market shouldn't be trusted, and what they expect in the future from the topic.
Miranda said the black market can't be trusted because of people mixing and lacing cannabis with fentanyl, heroin, or LSD, and Foresch emphasized that most drivers are probably under the influence or more than marijuana if becoming a danger while driving.
The meeting then ended after a couple of hours, wrapped up with closing statements from Drumm about the good help this symposium did for the law program.
Leave a Comment
About the Contributor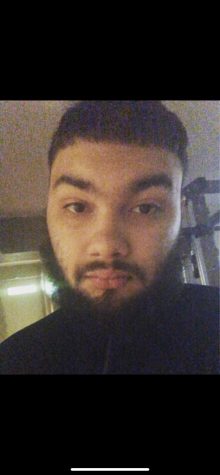 Kris Torres, Impact Staff
Kris Torres is a Junior Journalism Major at Mercy College.  A former football player, he is passionate in writing about Campus Current events, Sports,...