Bounty Hunters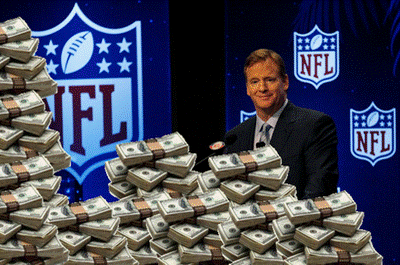 The new biggest story in the NFL, now that the concussion issue has subsided somewhat (now that it's the offseason), is the NFL's investigation into the New Orleans Saints in regards to them placing bounties on players.
In short, their was fiscal compensation offered as incentive to cause damage unto opposing players. The monetary amount would vary based on the severity of the injury ($1,500 for a KO, $1,000 for a "cart off") or the importance of the game (bounties were doubled and tripled for playoff games).
Defensive coordinator Gregg Williams is squarely in the spotlight and most NFL people, John Clayton, Pat Yaskinas, and Steve Serby amongst others have called for serious reprisals from the NFL including a suspension for the defensive coordinator.
(Matthew Sharpe/Getty)
Former players of Williams' from the Redskin days have confirmed that he had a bounty system in place there too that they unabashedly participated in. Adam Schefter, ESPN's NFL insider has openly mused that the NFL's reaction to "bountygate" will far surpass the penalties levied at New England for "Spygate".
Most of you won't agree with me.
My opinion certainly won't be in the popular majority.
(Rich Schultz/Getty)
But, is anyone really surprised? Is this news?
I don't think it's all that terrible because frankly, it's one of the worst kept secrets in football.
The gameplan every time a team faces Michael Vick is to hit him and "be physical with him at every opportunity". What do you think that translates to? The point is to take advantage of a quarterback who doesn't always have a wall of protectors in front of him and knock him out of the game.
The Giants rookie LB Jacquian Williams, the man who actually forced the fumble that essentially won the NFC Championship game, said in an interview that week that the Giants knew that Kyle Williams had a history of concussions and wanted to be physical with him and take advantage of it.
What does that mean to you?
I understand that we're talking about more than just players' careers but men's lives. That being said, bounties in football go back more than 50 years. It's a part of the game that the viewing public wasn't always privy to and the team that got caught with their pants down will now suffer serious reprisals but is this really shocking anybody?
(Ronald Martinez/Getty)
Brett Favre, one of the ones who the bounty was played on was able to shrug his shoulders and give an "it's football". For the first time in years, I can actually applaud Brett Favre. Buddy Ryan practically patented the football bounty.
Anyone remember "The Bounty Bowl" back in 1989?
This is a practice that exists in all levels of football. High Schools put bounties on other players (lighter practice the next game or a Gatorade bought by the coach). College programs also have been known to place bounties on players.
All this discovery of the NFL's has done is put a face to an unspoken practice and brought a ubiquitous football practice up to the football fans' collective consciousness.
Here's all we really know from this "shocking" revelation.
Football's a dangerous and violent sport.
Shocked?
Leave a Comment
About the Contributor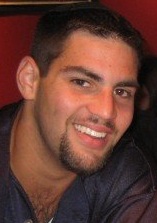 Chayim Tauber, Sports Editor
Chayim Tauber is a media studies major hoping to obtain a career in sports journalism and sports broadcasting. He is the sports editor of The Impact, has...