My top 10 films Part 2
The other 5 favorites of my movie list.
The family Man- A wealthy Wall Street broker gets a sudden life change when his life of flash and reputation turns upside down. As he wakes up to find that his sports car and girlfriend have become a mini-van and wife. Nicholas Cage who you'll say is a c + actor now could not fit this role any better. Well written and a wakeup call for anyone who thinks money can buy happiness.
Pulp Fiction- A Tarantino work of genius that shouldn't fit well, but does. The lives of two mob hit men, a boxer, a gangster's wife, and a pair of diner bandits intertwine in four tales of violence and redemption. The lives of these sought of ordinary unrelated people are knit together comprising of a series of funny, bizarre and uncalled for incidents. Some of the scenes can be daunting (If you've seen the film you know what I am talking about) overall a classic film in my book.
The Truman Show- Wonder if your life is ever a lie, or you are being watched by a world. In this movie, Truman is a man whose life is a fake one. The place he lives is in fact a big studio with hidden cameras everywhere, and all his friends and people around him, are actors who play their roles in the most popular TV-series in the world: The Truman Show. Truman thinks that he is an ordinary man with an ordinary life and has no idea about how he is exploited. Until one day. Jim Carrey at his best I may add.
Catch Me If You Can- A true story about a young man who before becoming 21 embezzled millions of dollars using fake Job descriptions such as a lawyer, Pilot, and doctor.   His ambitions were to only impress his father and become worth living. This true story is a story of a cat and mouse game.  Leonardo Dicaprio playing the young con who is being chased by the FBI and one of their best agents played by Tom Hanks. The film is filled with laughter sadness and intent.
Goodfellas- The classic mob film and true story of Henry Hill who story tells the true life of a Mobster in the 1950's. A cast that hasn't fit this well since the Godfather, it turns into a hell of a ride through the film, and becomes more than just a story about a man who got caught into the wrong life of leisure. Will forever be one of the greatest mob films since the Godfather serious.  A Scorsese film after being a well renowned book, the movie is a classic must watch for all mobster lovers.
Hoped you enjoyed!
Leave a Comment
About the Contributor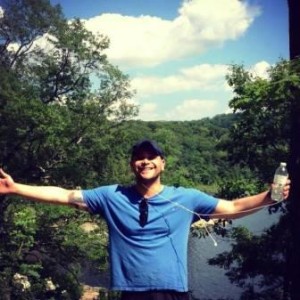 Bryan Reyes, Impact Staff
Bryan describes himself as six foot nothing, and a lover of movies and sports. He is looking forward to working behind the scenes in television one day....