NBA Free Agency: the Lakers Win Again and the Knicks Still Suck
Coverage of the Knicks, Lakers, and Pistons, and their actions taken in the 2020 NBA Free Agency.
Every year, shortly after the conclusion of an NBA season, free agency occurs. This is the time period where teams work hard to improve their team by extending old contracts, signing new players, and trading frenetically with other teams. Regardless of a team's record and culture in the previous year, the right or wrong signings in free agency can predetermine a team's success in the upcoming season. Here is an in-depth analysis of just three of the thirty teams in the NBA in regard to the moves they made in free agency. 
The biggest winner, so far, has been the Los Angeles Lakers. The Lakers are fresh off an NBA championship win, from just a handful of weeks ago. The team resigned key role players, Kentavious Caldwell Pope and Markieff Morris, who were imperative with consistent clutch shooting and lockdown defense last season. They also signed Dennis Schroeder, a feisty and quick point guard from Oklahoma City that will be able to shoulder a load of scoring when Lebron James needs a rest.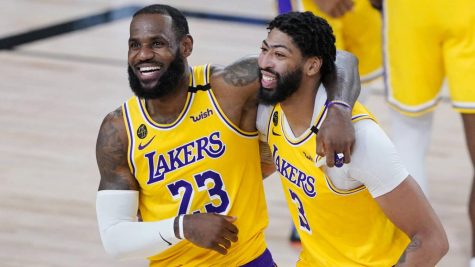 A huge and controversial Lakers signing was reigning sixth man of the year, Montrezl Harrell. The young center played for the other team in Los Angeles last season: the Clippers, and will now give the Lakers an even stronger presence down low. The Lakers lost some important role players in the offseason, such as their shooter, Danny Green, and washed-up star center, Dwight Howard, but replaced them with upgrades like the explosive Wesley Matthews and Marc Gasol. 
The Lakers were often criticized in the 2019-2020 season for their lack of bench depth and still managed to win the NBA title. With a much-improved bench alongside the emerging chemistry of superstars James and Anthony Davis, the Lakers are poised to title contenders again next season. They are my pick to win it all. 
If only the concrete jungle could take some notes on the Lakers' ability to run a successful franchise because sadly, they never do. The Knicks are, once again, losers in 2020 free agency. I haphazardly say this because the team did make some decent moves. They signed defensive juggernaut, Tom Thibodeau, as their new head coach. He has had success at turning less than attractive teams into playoff contenders. They also have a new team president, Leon Rose, whose resume does not disappoint. He has been the agent for many NBA superstars, such as former 76ers all-star, Allen Iverson, and has a mind for the game that should help bring more winning talent into New York.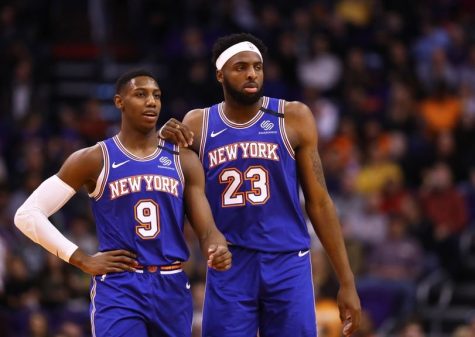 The franchise has a history of perennial losing leads to an inability to land marquee free agents. They had their eyes set on landing all-star point guard, Chris Paul, who brought basketball IQ and veteran leadership to a young and scrappy Knicks team. He signed with the Phoenix Suns to play alongside rising stars, Devin Booker and Deandre Ayton.
The Knicks also had an interest in Gordon Hayward, a lethal scoring threat, unhappy playing for the Boston Celtics. Hayward was dealt in a sign and trade to the Charlotte Hornets.
They signed a few decent players including Alec Burks, Nerlens Noel, and Austin Rivers. These players were all obtained at fair contracts and will undoubtedly help lead the team to more success. 
Young players, RJ Barrett – a shooting guard with all-star potential, and the shot-blocking extraordinaire, Mitchell Robinson, will continue to develop this year into fine players. The Knicks also drafted athletic power forward, Obi Toppin, from Dayton College, and he has a high upside to becoming a dominant force in years to come. 
Sure, the Knicks will be an improved team from the absolute travesty they were the year before. The lack of raw star power and a true leader will leave them clawing at the bottom of the pack once again. 
Another loser in free agency was the Detroit Pistons. The team is led by fading superstars, Derrick Rose and Blake Griffin, who are both not the players they once were due to injuries. They lost their rising star power forward, Christian Wood, who signed a substantial three year deal with the Houston Rockets. They also made a pitiful trade with Los Angeles Clippers, trading shifty Luke Kennard for the one dimensional Landry Shamet.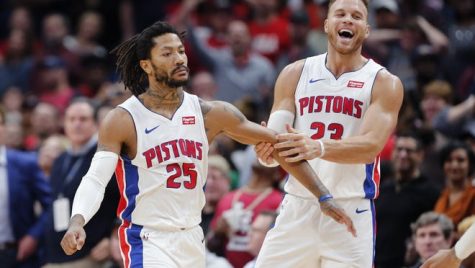 The team was completely overhauled and filled with B- and C-grade players. With a menagerie of new middle-of-the-road athletes, all untested at working together, the team is poised to be less than mediocre again in the 2020-21 season. 
In my eyes, this year's free agency led to a monstrous Lakers team, slightly improved Knicks, and equally awful Pistons. 
The NBA 2020-21 season is set to tip-off on Dec. 22, 2020. If I can see 25 wins out of the Knicks this year, I'll be happy. 
Leave a Comment