Barbie's New Look: Why Representation is Important
When I was a kid there was only one Barbie; she was tall, blonde, skinny, white, and looked nothing like me. Occasionally I'd go to the toy store and be able to find at least one Barbie with a fairly darker skin tone, but that was about it. For the most part, Barbie is known for being skinny tall and blonde. In fact, most dolls I'd see in toy stores all fit the "white" and "blonde" criteria. It was even hard to turn on the tv and see someone who looked like me.
So I have to say that the little kid inside of me jumped for joy when I found out they created a whole new line of Barbie dolls in all different shapes, sizes, and ethnicities.
Now that society has been faced with changes in beauty ideals, shifting demographics and ongoing criticism of Barbie's unrealistic proportions, Mattel felt that it was time Barbie got a makeover. They came up with three new bodies shapes for Barbie: tall, petite, and curvy. Also following the new body shapes were the addition of new skin tones and hair textures for the dolls.
Whether we'd like to admit it or not, the characters who occupy our tv screens and magazines have an impact on our lives. we fall in love with them, we laugh with them , we cry with them, and grow old with them  – They help to shape who we are, who we aspire to be, and how we view the world around us. That's why representation in mainstream media is so important.
Barbie dolls hold a great power: representation. Now that may seem silly or hard to understand, but being represented through popular toys and mass media can be life-changing. I was a chunky black girl with frizzy hair growing up in a mostly white community. And because of this, I struggled a lot with who I was and where I fit in. There was no one who looked like me on tv, or in magazines, or on the shelves of toy stores. Which made me feel as though someone who looked like me wouldn't be able achieve the things I wanted to do. Maybe if I had grown up in a world where the dolls that I idolized looked a little more like me, I wouldn't have felt so different all the time, like I was a leper in my own community.
I'm a firm believer in the phrase "if she can't see it, she can't be it". Because when you're young and you see someone who looks like you in mainstream media doing great things, it helps you develop a healthy sense of self. The simple act of a kid seeing a princess or a superhero or a doctor on tv and thinking, "Hey! That looks like me!" will make a world of a difference to their sense of self. I believe that when little girls today walk into a toy store and see a Barbie doll who looks like them they'll realize that beauty comes in all different shapes and sizes, and that being who they are won't hinder them from growing up to be what they want to be.
Mattel is taking a step in the right direction, and it's important for us as a society to celebrate this new representation, and understand its significance.
Leave a Comment
About the Contributor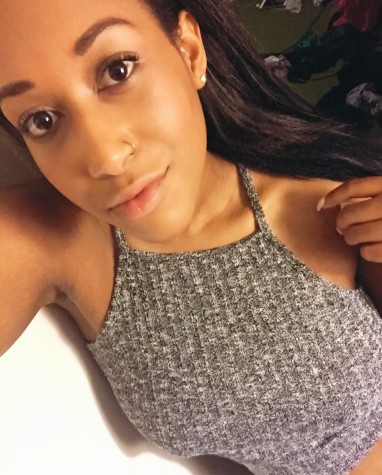 Brittany Lee, Staff Writer
Brittany Lee hails from Cortlandt Manor and attends Mercy College as a journalism major. Her hobbies include reading, writing, sleeping, Netflix, and enjoying...