Costa Pitches Motivation to Mavs
It was the last conference doubleheader of the season for Sussex Community College, a week before playoffs. All Kenny Costa and his team needed were to win these two games and they were soon on their way to a region title.
Once Costa's coach decided to start him on the mound for game one, he knew the spotlight was on him as he pitched the rest of the game. The team was quickly up by two runs and by the end of the game, all they needed were three outs to accomplish their goal.
As one man stood on base, the final batter stepped up to the plate.
Costa, standing on the mound, stared at the batter from afar. In that very moment, he knew the entire game was in his hands. This pitch would tell the fate of what would come next for his team, as he thought hopeful and kept faith.
He stretched his arm back, then forward, releasing the ball as he threw a curveball.
"Thirty seconds before that pitch, I was picturing us celebrating."
But before Costa could process what happened next, the game was over, and so was the season.
Not only was it his first time in a college playoff-like atmosphere game, but it was a major learning experience for him.
"Each pitch is as important as the next," said Costa.
Today, the senior studying Special Education and psychology, uses that game and defeat as motivation to be a better pitcher as a Maverick.
But to him, the apple doesn't fall too far from the tree, as it's actually his sister, Kelli, who influenced him to become an athlete and stick baseball out after his parents signed him up for tee-ball at five.
"My sister has forever been one of my biggest role models," he began to say. "She's a great competitor and has always been successful, which still helps motivate me in everything I do."
"She was a three sport athlete and a great student, so I knew I had to do my best to keep up with her."
And, so he did as he picked up basketball and football.
After a knee injury during his junior year of high school, Costa stopped playing football and focused his attention on basketball and baseball. But his love and passion for baseball was key to his college decision.
"Baseball has always been my passion and is extremely important to me," Costa said. "It gave me the best chance to earn a scholarship."
Costa decided to attend Sussex Community College for two years, where he received his associates in liberal arts and played as a Skylander. During his time there, he received First Team-All Garden State Athletic Conference, as a pitcher and shortstop.
Though he didn't really have a say in what position he wanted to play, being a pitcher, chose Costa. And ever since, it's been his favorite aspect of the game.
When the ball's in his hands and it's his turn in the rotation to pitch on any given day, he says it's a feeling like no other.
"Being able to have control of every single pitch throughout the game is something that not many people get to experience. Obviously, sometimes it doesn't go my way, but knowing that I have the opportunity to help my team receive a win is thrilling."
He notes that as he references the last conference doubleheader as a Skylander, where the game was in his hands and the spotlight was clear as day on him.
"We were in line to win that game," he began to say, "and give ourselves a great chance at making playoffs."
"It would've been impressive because of the slow start we got off to at the beginning of the season, and the level of competition in our region."
Being up by two runs, and already having two outs with one man on base, Costa thought he would fulfill the win with his next pitch, as he was ahead in the count 0-2.
This was the same batter, that throughout the game, he struck out twice before.
"I thought for sure that I would do it again," he said as he explained he was picturing his team celebrating.
"I tried to throw a curveball in the dirt to try and get the hitter to chase the pitch for the strikeout."
Adding softly, Costa said, "But I missed my location."
Instead of a strikeout, Costa pitched the perfect pitch. He watched as the batter swung the bat and hit the ball over the fence, ending the game with a walk-off two run home run.
It might not have been the outcome that he and his team wanted, but it surely taught Costa how important every pitch is.
"One bad pitch can jeopardize an entire season for not only myself, but for my 30 or so teammates who were behind me all year."
Trying to find the words to describe how he felt that day, Costa explains it's one of his biggest challenges he face out on the field.
"When you're out there, you have to stay composed mentally and keep body language in tact," he said. "When I'm pitching, the entire game is literally in my hands and it's up to me to give my team a win every time I'm out there."
"It's real easy to let emotions get the best of you because there will always be times when things don't go your way. I always make sure to never feel sorry for myself when I have an off day."
Instead, he learns from his mistakes in attempt that it doesn't happen again, and focuses on the next batter. From that point on, the game takes care of itself, Costa says.
He has since taken that motivation and competitiveness to Mercy, after transferring last year. His time as a Maverick as been one of the greatest experiences in his life, as he's transitioned from a pitcher/shortstop to only a starting pitcher and made memories with people that are irreplaceable.
"Being a part of an athletic community that is such a close-knit group of people is something that many people do not get a chance to be a part of," Costa said. "I'm very grateful for that."
***
Despite a complete eight innings pitched and a game high six strikeouts from Costa on April 12, the Mercy College baseball team fell 1-0 to Queens College, landing them a 7-17 standing overall.
They are currently holding a 1-6 in conference play but look to strengthen it in weeks to come. The Mavs are hopeful to seek the best season they've had in years.
"Last season was a disappointment, we had a lot of talent but didn't really put it to use," Costa said. "This season, we're working out some kinks and finding the right lineups that will work."
"Our team chemistry this year gives a better feeling, which I think will help us win big games when it counts down the stretch."
The Mavericks look forward to ECC play against foe Molloy, Monday, April 17 and Felician College for non-conference, Wednesday, April 19.
Like every other Maverick, ECC is the dream, as Costa says as long as everyone on his team stays motivated and focused, they could definitely make something happen.
Before Costa knows it, the season will be soon over, but in the mean time, he looks forward to making memories and bonds that will last a lifetime, because when the day baseball is over for him, he says, "it's going to be tough."
"Everyone has their own ways to cope with certain things and baseball has always been that for me; it's been my whole life," Costa said. "It's going to be weird not having that getaway from everything else feeling once I step on the field with my teammates because when I do, that's all that matters."
"I don't think anyone who loves the game as much as me and my teammates do, is ever really ready to put it behind them."
He's going to miss the bus rides, the road trips, the team bonding, games, and just about every aspect of the game. But most importantly, he's going to miss looking off to the sidelines and seeing his parents, who have been supportive in everything he sets out to do, cheering him on.
"My father travels for a living, but no matter what, him and Mom have been at nearly every single sporting event I ever had from when I was five, and still to this day, as a senior in college," Costa said. "I am beyond grateful for them making all the sacrifices they've made over the years and the time they've taken out of their lives to help me be able to play Division 2 baseball."
"If it wasn't for their strength, support and guidance, I can honestly say, I would not be the same athlete or person I am today. Not enough words can be said to show how much everything they've done and do for me, means to me," he said with a smile.
Baseball has not only shown Costa how much love and support he has from his family, but learned mental toughness, teamwork, leadership, and that when times get tough, one finds a way to overcome adversity.
"Baseball is a sport like no other. It doesn't matter how many times you do things right, it still may not turn out the way you hoped," he said as he referenced his freshman year game.
"I always remember, 'one bad pitch could jeopardize it all,' once I step on the mound."
Irregardless of how his pitch may be on any given day, Costa credits baseball as being his backbone. He knows he wouldn't be where he is if it hadn't been for great coaching, a sister who he knew he had to live up to her reputation, and parents who came out to every game since he was little.
But because he's learned so much and seen how much support he has for the sport, Costa cannot wait to give back to baseball the way it's done for him.
"My biggest goal is to be a head coach in the future," he said. "Or be a recruiter for all ages of the sport because I feel like I acquired a special type of knowledge and respect for the game. And hopefully, one day pitch motivation I have learned to the younger generations."
Leave a Comment
About the Contributor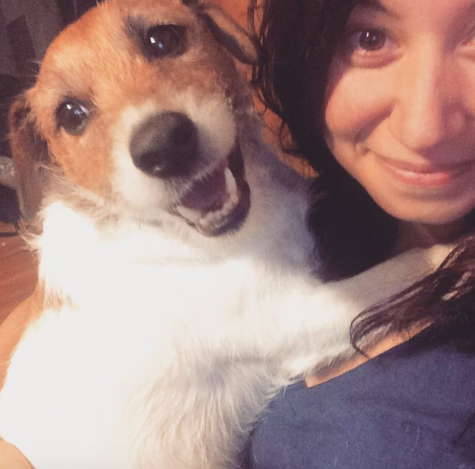 Kayla Simas, Managing Editor
Kayla Simas is a Journalism major at Mercy College. She's from the forgotten borough of New York - Staten Island. She's an avid coffee drinker and enjoys...