As individuals, Julian Baker, Lucy Dacus, and Phoebe Bridgers each wield their unparalleled talent, but as the indie rock band Boygenius, the trio is effortlessly reshaping the musical landscape with every project they release.
Boygenius was never on my radar. I was always a deeply devoted fan of Bridgers and her melancholic work, but her collaborative projects never seemed to interest me. Even though she's been in the industry for only a few years, she's been busy.
She's in two separate bands, Better Oblivion Community Center, and Boygenius, the subject of this tilt.
Before the release of their debut record, simply titled, ironically, The Record, they produced a cult classic EP. I tried giving the six-song project a listen on several occasions, but it never stuck. And it wasn't a fault on their part. The vocals, writing, production, everything was what I would have wanted in an album. But it just…did not stick the landing.
But to my surprise after listening to The Record, I found not only a deep appreciation for their collaborations. I ultimately ended up falling in love with the band.
Song after song I fell deeper into their spell. The Record is a platonic love letter put into sound. The relationship between these three women is shown in all its messy, awkward, and pure complexities.
Their debut album sparked a musical addiction in me. Immediately I began going back to relisten to their EP to discover what I overlooked. I also went the extra step to consume every song created by Bridgers bandmates, Baker and Dacus.
Their solo work itches a scratch in my soul created by The Record. Boygenius' work is a human achievement everyone should listen to every song at least once.
But if you can't listen to every song and break down each lyric with a fine tooth comb like I did, here's a list of their top eight greatest songs to get a mere taste of what they are about.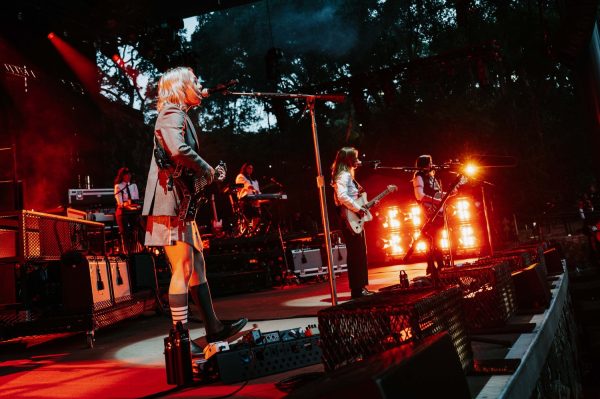 Not Strong Enough – Favorite Lyrics: "Always an angel, never a god."
To no surprise, Boygenius' most streamed and mainstream song makes it on this list. And for good reason too. Not Strong Enough leans into every stereotypical cheesy early 2000s rock trope in every way. But this is not a dig at the production or structure. No, this is a compliment. A running theme of The Record is their struggle with being female artists in a male-dominated genre. This concept is further fleshed out when you keep in mind they choose to name himself Boygenius. They want to be freed from the restrictive female bandbox and be treated as their male contemporaries. Not Strong Enough is where this idea is pushed to its peak. It's loud chaotic production, screaming vocals, and harsh self-loathing lyrics lean heavily into the "sad emo boy" sound. The lyrics "always an angel, never a god" summarize their thoughts in the best possible way. They want to be honored like a god but are forced to live with the fact that the world will see them as nothing but a delicate soft angel to barely respect.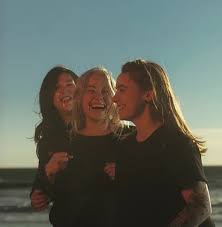 Leonard Cohen – Favorite Lyrics: "I never thought you'd happen to me."
This short, stripped-down track was originally not one of my favorites during my first listen. But after returning to it time and time again, I've come to understand its subtle brilliance. The lead vocalist on Leonard Cohen is Lucy Dacus. It follows a seemingly inconsequential car ride as she is forced to listen to an old Cohen song one of her bandmates is playing. Dacus relates to Cohen's songs about yearning for romance and applies it to her friends. She's not in love with them, but she argues that platonic love is something even deeper. For her, it's as if in that moment in the car, she realizes that the two people around her are her soulmates.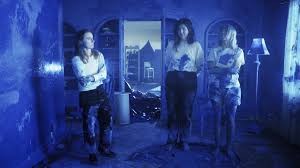 Me & My Dog – Favorite Lyrics: "I didn't wanna be this guy, I cried at your show with the teenagers."
Me & My Dog is a Bridgers lead track, so automatically it became one of my favorites. Once again Boygenius makes a breakup sound fantastic. Desperate to move on from a partner she once revered, the singer recounts her failed attempt to act cool while amid a public panic attack. All of this pent-up emotion is let loose in a beautiful gutwrenching bridge where she expresses she'd rather die of starvation than continue to think about her past love. If you only listen to one song from this list, it has to be Me & My Dog.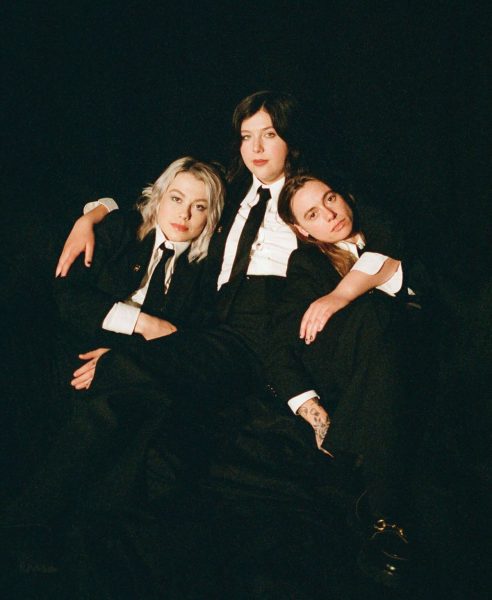 Salt in the Wound – Favorite Lyrics: "Trick after trick, I make the magic. And you unrelentingly ask for the secret."
Salt in the Wound holds a special place among the band's discography. Not only is it their first time discussing the difficulties of stardom, but sonically it's their most unique and inspired track. The dark, grunge-like production and screaming vocals from Baker make the listener feel the rage they're trying to express. The lyrics, "trick after trick, I make the magic. And you unrelentingly ask for the secret" encapsulates the message of the song perfectly. This song is about them falling out of love with their passions. As artists, they go on stage and bare their unfiltered feelings for all the world to see. But when fans become insistent on acting like they own their favorite artists and therefore deserve to know every secret regarding their private lives, it can become insufferable.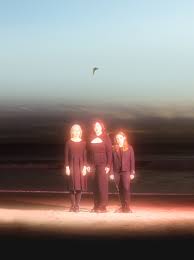 Emily, I'm Sorry – Favorite Lyrics: "I can feel myself becoming someone only you could want."
Yet another breakup song from Bridgers, but this one just hits differently. Emily, I'm Sorry, brings out emotions I never knew existed. A recurring theme in her work is her tendency towards pessimism and self-sabotage. And this song is no different. If you've just broken up with your long-time girlfriend and are looking for some depressing song to help you wallow in your pity, Emily, I'm Sorry is perfect for you.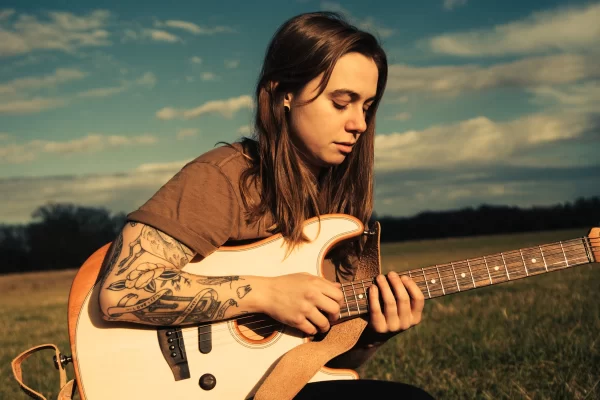 Cool About It – Favorite Lyrics: "Once, I took your medication to know what it's like, and now I have to act like I can't read your mind."
All three women take center stage in this country-inspired folk track. Cool About It showcases each artist's talent with a pen and has them tackle their interpretations of what it means to stay cool while drowning inside their head. Baker talks about trying to stay cool in front of a crush. Dacus talks about trying to be cool in front of a partner refusing to apologize for the pain they put her through. Bridgers talks about pretending not to notice her relationship decaying right in front of her eyes. Painful, awkward, and brilliant. This song has it all.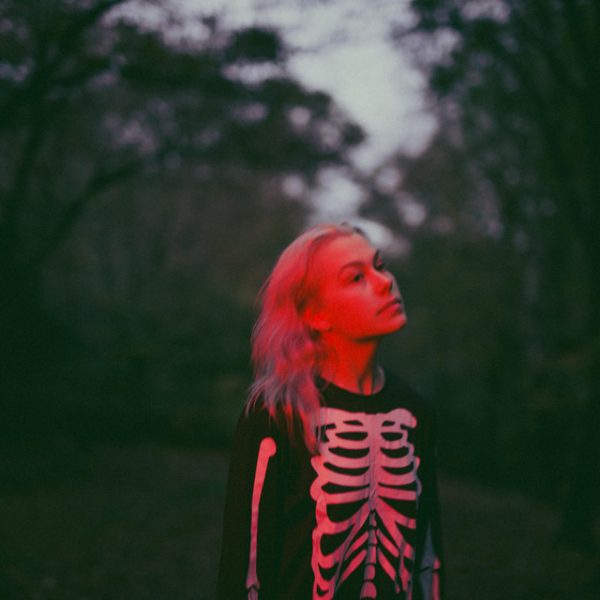 Revolution 0 – Favorite Lyrics: "If you're not enough then I give up. And then nothing is."
The breakup song to end all breakup songs. Revolution 0 tackles falling in love in the modern age of technology and feeling a lack of connection with her lover. Rumored to be about ex-boyfriend, actor Paul Mescal, this track gives us a lens at their once private relationship. And the trappings they fell into. Every time I hear this song I am reminded of the fact that before they were a couple, Mescal was a fan of Bridgers' music. So the lyrics, "You wanted a song so it's gonna be a short one. Wish I wasn't so tired but I'm tired" feels like a punch in the gut every single time. Do yourself a favor, before listening to Revolution 0, close the blinds, turn off the lights, light a candle, and let yourself be taken by this almost-too personal tale of regret and confusion.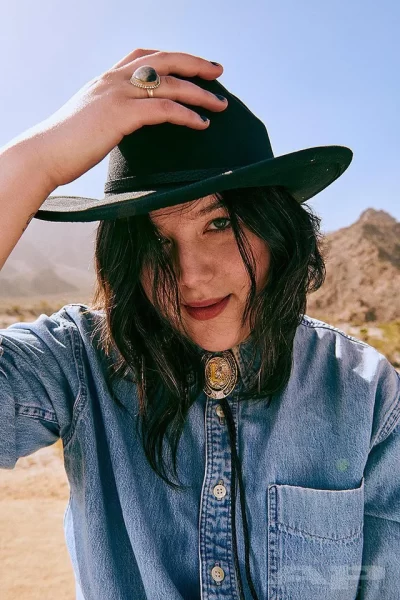 We're in Love – Favorite Lyrics: "And I told you of your past lives, every man you've ever been. It wasn't flattering, but you listened like it mattered."
We're in Love, closes The Record perfectly. By the title and during your first listen, you'd expect to come out of it thinking it's a simple love song. But twist comes in when discovering the fact that this isn't a story of romance, but of platonic predestined love. Dacus' poetic lyrics of reincarnating and hoping to find her friends in their next lives is a breathtaking analysis of friendships. They've seen both the best and the worst in each other, and yet remain a powerful union. We're in Love brings into focus that the band's debut record is above all else, a unapologetic celebration of their love. Instead of finding love in others, they have found it within their small clique.