Kris' Journey to 1K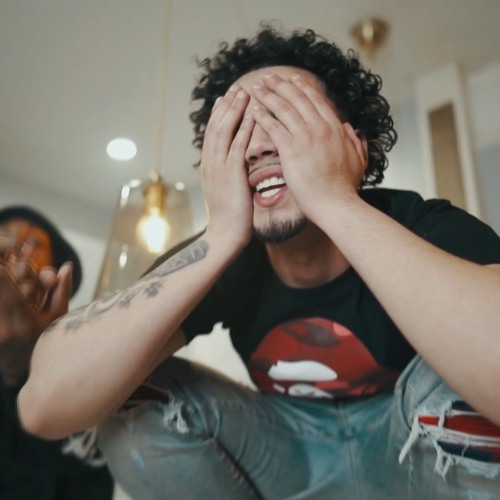 "If it wasn't for my mom, I don't know where I would be right now."
Up-and-coming rapper, Kris1k wanted to have a chat about his life. A life he once wanted to get away from. Being born and raised in Brooklyn, he'd see what it was like to live in the concrete jungles of New York City. As a kid, he would be expelled and bounced from school to school.
His mom had tried to keep him in check, but being a single mother was difficult enough. Kris would then continue to land himself in the corners of the world nobody wanted to be in. "I was just a bad and obnoxious kid who just didn't care", Kris said. But, that all changed when he moved to Yonkers later in his life.
Kris' formative years consisted of pure misdirection. Said misdirection stemmed from the absence of his father, loss of friendships, and other hardships along the way. Although his issues seemed like curses at the time, they turned into blessings. He was given the ability to keep his circle small and keep those around him who were most loyal.
Not only was he able to do that but he stood in his own lane and stayed true to himself. He'd even begin to realize that "anybody can be family" which allowed for the so-called "fakes" to drown out of his life.
"When you're alone, you find yourself", Kris said. The best comfort in Kris' eyes is being to himself. Staying to himself has allowed his journey of finding who he was a lot simpler. Now he knows, exactly who he is and wants to be. He wants to be a mainstream rapper in the music industry. At just six years old, he'd perform Eminem's Mockingbird in the auditorium for all to see. He was as he put it; "mad nervous" but his passion for the music outshined his performance.
Albeit, this is when he was a little kid, it still felt like a stepping stone to where he is nowadays. All alone on that stage as a six-year-old kid must've been terrifying, but in that fright came a passionate boy ready to show the world what he's got thirteen years later. Fast forward to 2020, he'd decided to go to a friend's studio for a session. Soon after, he'd fall in love with the process of creating music off the cuff in search of his signature sound.
When asked, "How does rapping help you?" Kris went on to state the following; "Being an artist helps me because I release whatever I feel in the booth. I don't write at all when it comes to making music. Everything I say is off my mind. It all comes from my inner thoughts. It's like a story with a beat behind it. It's a great way to feel more settled, relaxed, and collected. I feel relieved instead of letting things remain stuck in my thoughts."
Kris stresses the importance of release. A release that has guided the way he approaches his own form of self-help. He referred to his time in the booth as therapy. A therapy that taught him the significance and role self-love can play in his own life. Slowly but surely, he'd begin to realize and claim that self-love is the best kind of love.
Through loving himself, he's been able to understand himself more. This is especially true when he sees others react to his music. "I see the hope in their eyes", he said. Although the attention and support are welcomed, he'd never cared about becoming famous. Kris just wanted to give back to all the people who had seen him come up from the bottom.
As he became more entranced with self-love, Kris became a studio therapist of sorts. Not only did he help himself, but he's helped others and continues to do so every time he steps on the mic. Kris believes that he'll continue to have that effect on others for years to come.
But, within the next two years, he sees himself in the industry. He knows he can do all the things he puts his mind to because from his perspective, "it's either now or never." Yet, becoming a mainstream rapper isn't the only objective he has in mind. He wants to build a business, an organization of sorts where everybody gets to eat.
"I want to be a boss where it makes other people bosses, Kris said. Winning together is what matters most to Kris. All he wants is the best for those who truly love and support him. Especially his fans who rave about his music. Fans of his would make comments like "he's going to make it one day" "Kris going stupid" and "his lyrics go crazy."
Obviously, this support means the world to Kris, but that's only a fraction of what motivates him to win. It all comes down to how much he believes in himself. He feels like his life could change within a matter of months. He's been through numerous conversations and mental breakdowns on the brink of failure, yet he has never allowed it to steer him off track. "All I have to do is come with the mindset of I'm crazy for this, and be myself", Kris said.
From the start, Kris would attack the music industry with the same mantra. From the conversations with his now late friend Randy trying to come up with his stage name to the five months it took to develop his sound, he'd maintain that same level of thinking. He'd maintain it for Randy; the one who had come up with his name in the first place. "It sounded different," Randy said. So, Kris ran with it because it felt right and it fit well. The most intriguing part about Kris1k's birth is that it came about on a seemingly normal night playing games in a Playstation 4 party.
A culmination of moments and people changed Kris' life. Although his future is unknown as of right now, he's got a lot of potentially exciting uncharted waters to tread through. With fame and glory comes access, opportunity, and wealth. Producers of his would say "He wouldn't even write the lyrics down, he'd just pull up the studio and do his thing."
As long as Kris continues to do exactly what he's doing, any one of these days we'll be seeing him in the limelight. By continuing to take mental notes, no matter the weather, no matter the cost, no matter what, he'll have a chance of making it to stardom. Despite the downsides or turmoil, he may face he's happy as long as he continues to say something meaningful and reach those who need to hear it the most.
At the end of the day, all he can do is continue to be his purest self, in addition to spreading a message of love to the world through his music. Not a day goes by where he isn't actively trying to be recognized for the work he calls booth therapy.
"One day, if you hear me on the beat, you'll know who it is. They'll say it's me, Kris."
Leave a Comment
About the Contributor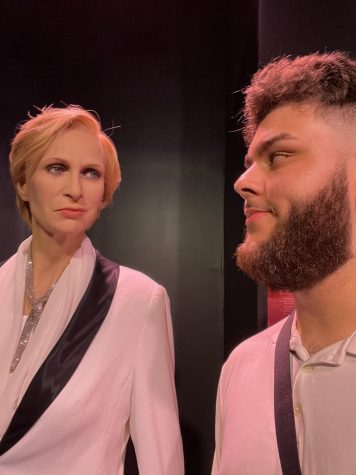 Joshua Ochoa Diaz, Impact Staff
Joshua Ochoa Diaz is a junior year Journalism major at Mercy College.

He writes a column titled "Cluttered Library of Thoughts", where he likes to talk...