Yellowcard Developing New Album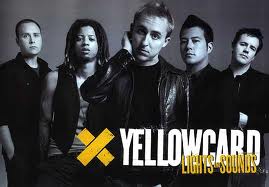 Pop rock band Yellowcard announced on Thursday that they are working on a brand new album. Their previous album was recently released in March of 2011. It is great to see a band like Yellowcard being consistent with their music.
Not many bands do this but Yellowcard not only released "When your done thinking, say yes " studio produced album, but yet created the same exact record only to have the songs being produced acoustic style.
Band member Ryan Key also announced on Thursday that a new single would be released to the public through his twitter account.
"Listening to final demos. We start tracking Monday. Stooooked."
Yellowcard will be on tour playing a huge show in Belgium along with big pop rock/ska bands such as New Found Glory, Simple plan, Motion City Soundtrack, Reel Big Fish, Rancid, plus many more.
Keep your eyes and ears out on the entertainment page for weekly band tour and cd updates.
Leave a Comment