From Perth to New York: A Singer's Journey At Mercy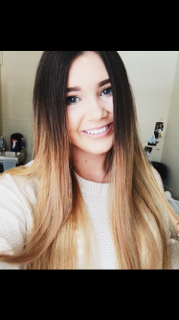 Leaving her home country to study abroad for the school year, she would be forced to adjust to a different environment with different people, in a culture different from her own. It takes some time for one to adjust to a new life in another country, but for Taylah Cox, a 21-year-old international student from Perth, Australia, has found America very accepting.
Cox, who is a part of the music tech program at Mercy, is also a singer-songwriter. She sings, writes her own material, and plays two instruments, piano and guitar. When speaking with her, she gives off a very warm and relaxed personality. Her dorm room is very simple: an acoustic guitar in the corner, a microphone right next to it. Several posters of her favorite hobbies are displayed on the wall.
How did she discover Mercy College? She had a game plan of moving to America, so she figured living in New York would work out for her. In addition, the Empire State is her favorite place in America.
"When I was looking at colleges that offered music programs in the U.S., I knew I wanted to do it through college. This one fit well and it was more affordable. It was close to the city and east to get in and out from. The music program is incredible."
Life in Australia and New York is completely different, she says,  from the people to the environment. One observation she noticed about America is how everyone moves in a fast-paced, no one ever slows down.
"It's very fast-paced here. Everyone's on the go. But the people I have met are very relaxed, and most are very upfront. In Australia, everyone is chill and polite. We don't have this much scenery."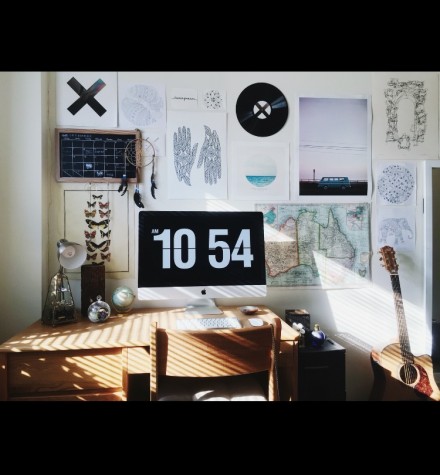 Growing up, Cox moved all around Australia, due to her father's job. One would think that is stressful for one person, not staying in one place for a while. But for Taylah, it made her more independent, which resulted in traveling by herself.
"I did move a lot when I was younger. We moved all over Australia because of my dad's job. I never got to settle down, so it made me independent. I traveled to America three times and parts of Asia and all over Australia on my own."
She also has a very close-knit family. Being the youngest, there will be times where her family would just sit outside with each other, and talk for hours.
"I have a very close family. We're very close. Every night, we would sit out for three hours, just talking."
She went into detail about her life in Perth. She discussed how high school is different in America, and how the climate is.
"The school year is different. It runs from February to December. I grew up with Christmas being in summer. It always spent outside. Every school has uniforms, even public schools, so you don't have to worry who had the best clothing. The weather is always nice, and a lot of stuff is outdoors."
She also compares how different college life in Australia is different from college life in America.
"We don't dorm. There's no dorms on campus. People stay in their main cities. People stay at home with their parents and commute. You also don't do any of the general educational courses. You have to do certain courses in year 11 and year 12 to make it in the course you want to do at university."
Cox has lived a very comfortable and carefree life, and states she stumbled upon singing, due to her mother's background in music.
"My mom was an opera singer, but I couldn't sing when I was younger because I was tone-deaf. Butone day, I could just sing, and she put me into music class when I joined high school."
Someone who wants to become a singer, they need to find some ways to put themselves out there. Cox was fortunate enough to meet singer Demi Lovato several times, who she is a big fan of.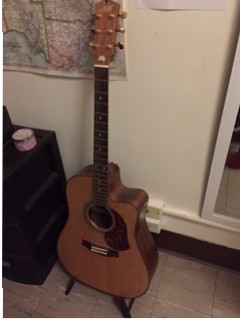 "She listened to my music, and I'm such a huge fan of hers. I always went to her concerts. I told her I was moving to America, and she knows who I am now."
As if that was not cool enough, Lovato has listened to one of her songs. What was her response to her work?
"She told me that she listened to one of my songs, and she loved it. I saw her again in December, and she asked me how my music was going. That was a huge confidence booster."
Her brush with famous people does not stop there. She mentions how the cast of the CW show The 100, listened to most of her music.
"All the writers and cast of The 100 all listened to my music, and were tweeting about it. I wrote a song inspired by one of the episodes, and posted it on SoundCloud. The main actress, Eliza Taylor, followed me on Twitter, and told me how much she loved it."
While interviewing Cox, she appears to have a plan of what she wants to do, without any stress. Other than New York and Los Angeles, there is one place she has plans to go to.
"I want to go to Colorado, and see the mountain range. Washington state is another place I want to visit. I want to go to all those pretty places, like the Grand Canyon. I'm actually going over there during spring break with my friends during our road trip."
Taylah Cox has a very bright future ahead of her. She knows what she wants to do, has come into contact with a few celebrities, and traveled to different parts of the world. If she had to describe America in three words, it would be this:
"Exciting. Surprising. Accepting. Everyone was so nice, helpful, and very accepting."
You can listen to most of Taylah's work on SoundCloud by clicking here.
Leave a Comment
About the Contributor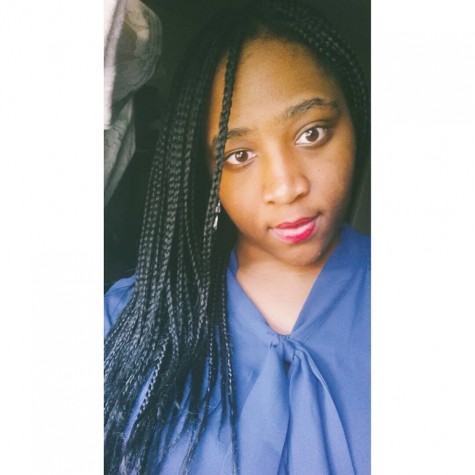 Naomi Osuji, Managing Editor
Hello world. I'm a senior majoring in radio and television production. I'm a little bit of a weirdo, but hey, who isn't? Born and raised in Jersey,...