Another Comic Convention Happening in 2021

The nerd flags are going up!
With COVID-19 still prevalent, 2021 was still in question regarding large events like comic conventions. But, it looks like some conventions have made their decisions, and fans are very excited.
Previously we reported on Awesome Con and their decision to go forward with the event. New York Comic-Con has decided to go forward with an in-person event this year. Its larger counterpart, San Diego Comic-Con will have another at-home event this year. This seems to be a surprising choice for New York as the city has taken some of the most COVID-19 precautions.
New York Comic Con choosing to be in person was a shocking choice as New York, especially the city has been quite strict on its COVID-19 restrictions. However, there are new mandates are being put into place this month in New York.
According to the New York Coravirus health website, "Effective May 19, most business capacities—which are currently based upon a percentage of maximum occupancy—will be removed. Businesses will only be limited by the space available for patrons or parties of patrons to maintain the required social distance of 6 feet. Find more information on the easing of pandemic restrictions".
NYCC holds its annual convention at the Javits Center where occupancy is quite high. NYCC has held up to 23,000 at the Javits Center throughout their four-day convention past years, that number is sure to change significantly to accommodate the six feet apart rule that will still be in place.
NYCC is set to run this fall, October 7 through the 10. There are new rules to follow if fans want to enjoy the event as best as they as can. Like with most things since the start of the pandemic, there will be noticeable differences. The NYCC website has an entire section dedicated to health and safety surrounding COVID-19. "Everyone is required to wear an approved face covering while attending NYCC. For more details and requirements about-face coverings."
"Based on current local and venue health guidelines, this policy applies to all attendees, including cosplayers, exhibitors, guests, artists, and staff. We will continue to evaluate this policy and post updates as they are available."
Something else they will have to change a bit will be cosplay. Cosplay is the best outward form of expression a fan can show a comic con and that might be changing a bit as well according to the site. "Costume and Cosplay: These policies apply to cosplay and costume pieces. Face coverings must be visible at all times. For this reason, headwear and cosplay pieces that cover the face in a manner that does not visibly fit the face covering requirements will not be permitted. We appreciate your understanding."
Limited capacity will be enforced with the sale of fewer tickets than passed years. "Will have reduced capacity from prior years – attendance and badges will be very limited and we are working closely with the venue to determine how many people are permitted in the building each day and at a given time". The day that tickets get released for this event is usually quite wild, with the website even crashing in past years. With the limited sale of tickets, it seems it will not be an easy task to purchase a coveted ticket.
Safety is the number one concern for major events like this and because of that concussions are unfortunately going to have to be made. Fans can rejoice at the fact that the event is still set to run, though admittedly quite differently. Other New York City conventions like Big Apple Con are also set to go forth this year as well. This is good news for fans in the fandom. If fans want more information they should stay updated with the convention and the CDC guidelines.
Leave a Comment
About the Contributor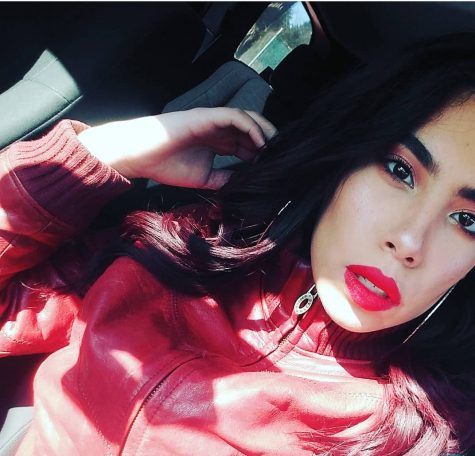 Jadeen Mercado, Impact Staff
Jadeen Mercado is a senior who loves all things entertainment!

She writes a column called Jadeen's Scene

She can be reached at [email protected]...