Talking About My Best Friend Ted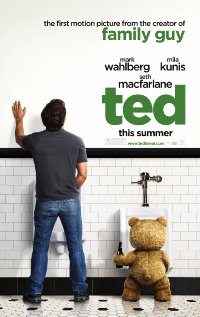 WARNING NOT SUITABLE FOR AUDIENCES UNDER THE AGE OF 18.
Seth Macfarlane is at it again.  Except this time his voice is on the big screen.
Ted, is the future summer block buster comedy that everybody is talking about.Why? well its pretty simple, its raunchy and it features some top notch actors. For the ladies, starring Mark Wahlberg, and for the men, Mila Kunis, as well as Seth Macfarlane, himself contributing to the voice as Ted.
Who's Ted?  Ted is the stuffed animal bear that John (Wahlberg) receives as a kid and never lets him out of his life. After Ted comes alive from a childish wish, John and Ted remain almost too close. That is until John meets the astonishing Lori (Kunis) and falls in love with her however, she attempts to tear the two apart which leads to tons of hilarious events.
The film is rated R due to constant pervasive language, Sexual Content, As well as, everybody's favorite, Drug Use.
I personally can not wait for this film to hit the theaters this summer on behalf that it's original, and it featuring 2 voiceovers from family guy. Thats a win in my book.
To see the restricted trailer http://www.youtube.com/watch?v=-wtOKVfB1lk
Leave a Comment
About the Contributor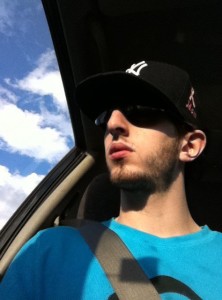 Vincent Roszkowski, Entertainment Editor

Vincent Roszkowski is a senior and media studies major. In 2011, he was the  Entertainment Editor for The Impact newspaper, and enjoys to write about...