Pack Life Hunts For Lyrical Success
The round, dimly lit Rotunda isn't packed, but filled with enough people to block the front of the stage and continue all the way towards the center of the room. A few bodies are making their way back and forth across the stage, but there is one body that remains centered.
At the end of the performance the group of males known as "Pack Life" raise their hands cupped to their mouths and howl towards the roof as a majority of the room join with them in harmony – like a pack of wolves.
Who was this centered body that carried such stage presence at last semester's spring showcase? Junior, James Oxley of Mercy College.
James, also known as JaeRaww, is a business finance major who has a strong interest in music and has made a name for himself in "Pack Life," which was just recently founded in the dorm rooms of Mercy College. The 22 year-old entertainer says that his passion for music began during his youth in the form of poetry. With his stepfather as an early influence encouraging and supporting his poetry, James also acknowledges rappers such as Nas, Wale, and southern rap group UGK as major influences. When asked what makes these notable artists such great role models, James expressed, "Nas paints a picture with his music, Wale inspires me because he showed me that people from my area can make it being a rapper and I enjoy UGK's style of story telling."
Beginning in his hometown of D.C., James got his start of performing in local strip clubs at the age of 18 when GoGo music was main stream.
"I was in a band and they had me rapping already, so when GoGo started shutting down in my area, due to violence, everyone started shifting towards rap, but I was already doing it so I was just waiting for everyone to catch up."
The rapper, who refers to himself as a huge hip hop head, says, "Music is freedom, a way to express yourself. If you're feeling angry, put it in music instead of taking it out through violence; if you're feeling good put it in a song and maybe you can make someone else feel good. It calmed me down a lot."
Although James acknowledges that the group he is now a part of was here before him, he carries a distinct persona that makes him stand out as a leader, but he makes it clear that Pack Life, originally named Wolf Pack, has no egos and is more like a brother hood. Consisting of about 12 members who sport black, short and long sleeve tees with white lettering and wolf images, each contributes their talents in different ways apart from rapping, varying from visual artistry, investing, public relations, photography and fashion. The spring showcase held last semester was the first time that Pack Life performed for a Mercy College event.
"Honestly, I didn't really expect the reaction we got, but once we did it and they were rockin' with us it felt good", he recalls.
The support from Mercy colleagues was very mixed in the beginning as James expected, with the understanding that people didn't really know who they were or what they were trying to do, but he adds, "Once people started to see we were serious and we were doing quality stuff, they warmed up to it."
Fully aware of the people who weren't on board at first but have now switched sides, Oxely says, "If people are hating they're doing it behind close doors," he shrugs. "There's always going to be haters," adding "that's with anything".
When asked about being compared to Toronto native The Weeknd, JaeRaww says that "[he] guesses [he] resembles the Canadian rapper, but the comparison doesn't bother [him] much," since he is a fan of his music.
Interestingly the business major reveals that although he has a niche for music, he isn't banking on it making him successful, though he still gives it a 100 percent.
"I do music to make me feel whole, not to be famous; if it makes me successful then that's just a plus, but I'm more interested in the business aspects of things", he says. "I have a very strong business mind, so I plan on investing my money somewhere and hopefully build a franchise. Ultimately I want my money to work for me instead of me working for money."
He concludes, "I don't want money to control me."
Mentioning that Pack Life's music can be viewed online at Packlife.com and Spinrilla.com, James also proudly makes note of the fact that he and his crew have begun something at Mercy, claiming, "People were here for a long time and weren't doing anything", he informs. "You might not see it now, but people are trying to do the same thing we are doing," he assures. "We inspired a lot of things; you'll see it eventually."
Leave a Comment
About the Contributor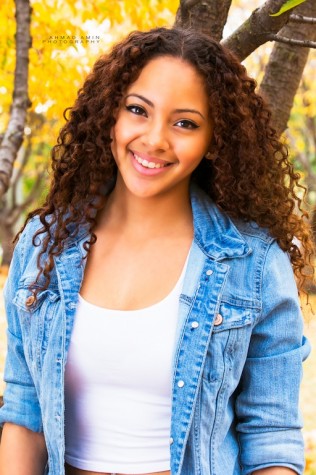 Maritza Velasco, Feature Editor
Maritza is a senior majoring in journalism and is in her first year on the Impact. Although she greatly regrets waiting so long to join such a great...