Pitch Perfect? The State of Soccer in the U.S.A.
The State of Soccer in America in 2019
It was a humid Oct. 10, 2017 night at Ato Boldon Stadium in Couva, Trinidad and Tobago. A series of massive rain showers struck the small Carribean island of nearly 1.4 million people in the days leading up to the clash. Showers so heavy that part of the stadium was flooded just the day prior. The United States men's national soccer team (USMNT) even lodged a complaint to The Fédération Internationale de Football Association (FIFA) citing a "moat" around the ground's still soggy pitch by kickoff.
Other than the pitch condition hiccup, the USMNT was riding high. They just needed a result, draw or tie, and they would have punched their ticket to Russia for the 2018 FIFA World Cup. Which would have been their eighth consecutive appearance at international soccer's premier summer quadrennial tournament. For as Jekyll and Hyde, no Bruce Banner and Hulk more of a modern reference, as the USMNT World Cup qualifying campaign has been, disappointing earlier fixtures and a head coaching change mid-campaign, the odds were still greatly stacked in favor of the USMNT punching their ticket to Russia.

The Hexagonal, also known to as The Hex, is the fifth and final round of FIFA World Cup qualification among the six remaining teams in Confederation of North, Central American and Caribbean Association Football (CONCACAF). The six-team round-robin format has been adopted by CONCACAF for their World Cup qualification since the 1998 World Cup. Of the six remaining teams, the top three directly qualify for the tournament with the fourth advancing to an inter-confederation play-off. The way that CONCACAF and the Hex are set up, however, it was highly unlikely that the USMNT would miss this or any foreseeable World Cup.
Even the percentages were in favor of the Americans. ESPN's Soccer Power Index gave the USMNT a 93 percent chance of qualifying for the tournament heading into the final fixture of the Hex and nearly 2000 computer simulations ran gave them an 83 percent chance of winning the game outright. Even if the USMNT were to suffer a defeat at the hands of the Trinidadians, the two teams below them in the group, Panama and Honduras, needed to beat Costa Rica and Mexico, the two teams above the U.S. who had already punched their tickets to Russia, to ensure that the red, white, and blue would be watching the World Cup from their couches come summer. But this is why the game is not played on paper.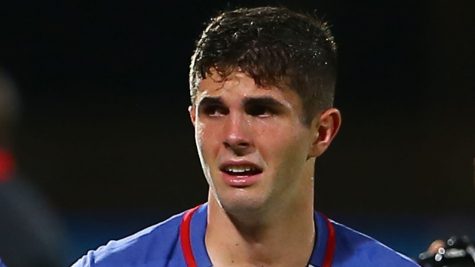 It was clear from the opening whistle that the USMNT were not on their best form and maybe even downplayed the severity of this fixture. USMNT staples for the better part of a decade began to show their age. Michael Bradley, Jozy Altidore, Omar Gonzalez, and at on point American hero Tim Howard, all looked like shells of their former selves.
And then the worst case scenario manifested. Trinidadian defender Alvin Jones blasted a screamer from outside the box that blew past the 38-year-old Howard and tucked away in the top right corner to give Trinidad and Tobago an improbable 2-0 after just 36 minutes. Not even bringing on USMNT all-time leading goal scorer Clint Dempsey as a sub at half made a difference. The only player that even bothered showing up to play that night was a 19-year-0ld teenager. The bright light and grand stage of the World Cup should have been Christian Pulisic's coming out party. A chance to show that U.S. soccer was indeed back. Instead, his 47th-minute goal, the sole one of the game for the USMNT, served as a reminder of what could and should have been.
Many were devastated and outraged by the defeat. From fans to respected analyst and commentators. The likes of Taylor Twellman and Alexi Lalas, former USMNT players turned media, called the loss and failure to qualify for the World Cup as a "setback" and "stunt of growth" to the sport. And that was the part that resonated with most.
Will soccer take a dip after this latest embarrassment or will it rise from the ashes like a phoenix and come back a better and changed product? Here is how soccer, from all aspects, looks today in 2019. And hopefully one day we can all believe again that we will win.
***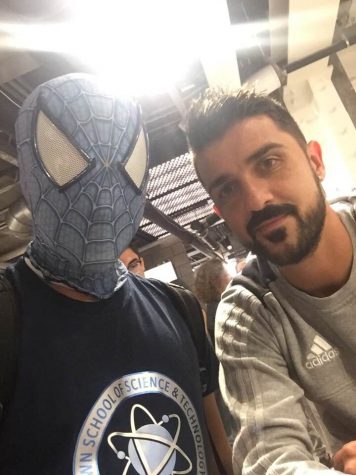 The calendar has just flipped to April indicating the start of showers, allergies slowly creeping up on those unfortunate enough to suffer from them, and for New York City Football Club (NYCFC) of Major League Soccer (MLS), their season is now very much underway. The Saturday afternoon fixture against the Montreal Impact will be NYCFC's first of the month and fifth overall. The showers seemed to have skipped today as it is a picture-perfect spring day. They look and successfully find parking by the Bronx Supreme Court. He carries in his baby blue drawstring bag with the NYCFC logo something he has not worn in nearly a year.
"Spidey died in Infinity War if and when he comes back in Endgame, NYCFC Spider-Man is dead too," said 23-year-old super fan Alexis Rivera. The black mask and shirt substituting for his typical baby blue one as once again, Spider-Man is dead.
Rivera and his girlfriend Haley Cascone make their way to a delicatessen, named "la bodega" by all, on Gerad Avenue to a back patio area where many an NYCFC fan go pre and post-game. Many topics are discussed in the back patio as the beer and wine coolers continued to slide down everyone's gullets. Of them, the team's coach was one of them. For my own hot take on current NYCFC gaffer Domènec Torrent, click here for my TILT on the club from last semester. Rivera reaches out for the hookah hose extended to him by fellow supporter Johan. He smirks followed by a muffled "Dome out," the nozzle was in his mouth.
"My plan is to win the World Cup twice. The first time because I think and the second time because I know," said 25-year-old youth soccer coach Kevin Bautista confidently. He primarily works with children ages five to seven.
Bautista's coaching days began while working towards completing his degree in sports journalism from the University of Bridgeport in Connecticut. There he initially volunteered at the Bridgeport American Youth Soccer Organization before moving to Beachside Soccer Club in Norwalk. His first paid gig as a soccer coach. What sparked his interest in coaching, to begin with, is rather intriguing.
"The 2010 World Cup is what really got me into soccer as a whole. From there I found a club to root for and the rest, as they say, is history," said Bautista. His sudden admiration for the game was not satisfied by just matches. Bautista needed to seek out external options to enjoy his new found love, strange since he never played organized soccer in his life.
"Football Manager" is a series of soccer management simulation video games developed by Sports Interactive and published by Sega first released back in 2004. You essentially assume free reign of a club and do whatever necessary to field a successful club. It also served as, in Bautista's case, a guide into a new career.
Back in 2011, Bautista suffered a terrible left knee injury. One so dire that it kept him bedridden for weeks, nearly months. During that time, Bautista past nearly all of it with the coaching simulation game. What started as messing around quickly grew into a major interest. So much so that playing "Football Manager" became synonymous with the Dominican born Bronx, New York native.
"Whenever Kevin would disappear at a house party or be in his room, we all knew he was playing FM somewhere," said former roommate Erin Lent. Bautista and Lent lived together, along with three other roommates, in Bridgeport, Connecticut for nearly four years. Bautista has since moved back to the Bronx.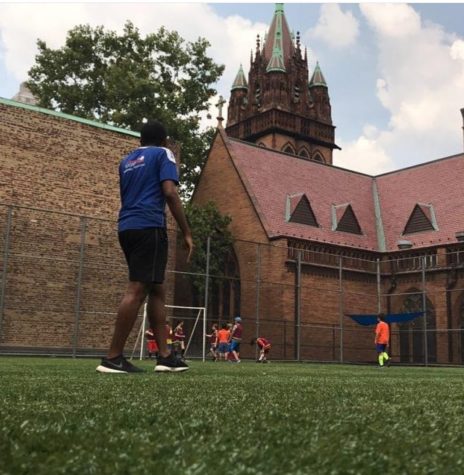 Currently, Bautista works with Super Soccer Stars in New York City. He has worked with them since moving back to New York in early 2018. Bautista also has his National F coaching license. The first of a series of eight certifications by the U.S. Soccer Coaching Pathway.
"They offer the only FIFA recognized courses, licenses, and educational opportunities tailor-made for coaches at every level who aim to further the development of players in the United States," according to ussoccer.com under "Coaching Education."
The $25 course, only offered online solely through U.S. Soccer's Digital Coaching Center, is just the first stop on Bautista's journey. He is only one of over 70,000 individuals that have obtained their F License since the online coaching center launched in 2015. The next step for Bautista is to obtain his National E license so he can begin working with pre-teens (ages 9 to 12). That involves more a little bit more than just an online course. And money. For $200 there is an 18-hour course usually carried out over a weekend to receive said certification.
You will rarely catch Bautista yelling at his students. His coaching philosophy focuses more on guiding his kids down the right path rather than yelling at them until they understand. However, if he does yell at a student, it is purely out of love. Bautista chalks up his coaching technique to positive reinforcement.
"At the end of the day, they are kids. I try to keep things simple for them and not overcomplicate the process. Again, they are kids and I do not want them to get discouraged and stop playing soccer altogether," uttered Bautista while still having his whistle from work around his neck. He had forgotten to take it off.
Earlier this year on March 2, 2018, head coach of Mercy College women's soccer team Jonathon Feinstein resigned and accepted a position as an assistant coach for D-I school Loyola Marymount University women's soccer team in Los Angeles, California. Feinstein, who happens to be the winningest coach in program history, spent nine years at the helm with the lady Mavericks and posted an impressive 86-67-8 record during his time in Dobbs Ferry.
***
The back patio area began to linger with hookah, cigarette, and marijuana smoke in the air. The patio had begun filling up with other supporters as well. Creating a sort of claustrophobic vibe, comparable to that of the chanting in the supporter's section at Yankees Stadium once the game's kick off.
The left wall painted to display all the retired numbers in the New York Yankees' remarkable history. "La Bodega" is primarily a Yankees hangout spot, as NYCFC are nearly tenants at this massive cathedral, supporters have made it their own as well.
"Being that this is a New York team, I really wanted to embrace the culture of New York and did not think there would be a better way than to portray a significant figure from Queens," said Rivera against the graffiti backdrop.
"Come on you boys in blue," chants quickly began echoing throughout the back patio.
While Rivera does use his Spider-Man persona to help bring awareness to the sport as a whole, Rivera puts on the mask proudly in an effort to build NYCFC's fanbase in a creative way that will gravitate more to the game. Also, to show his fan-hood for the boys in blue.
How about the boys in red, white, and blue?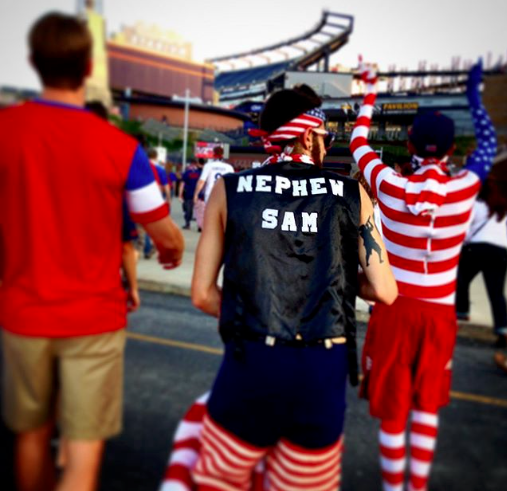 "It was the 1999 Women's World Cup. The U.S. was the host nation and I had gone to my first soccer match the year prior to go see Mia Hamm. I was only eight but I fell in love with the game from that moment on," said 30-year-young Max Chaiet. Better known by his alias "Nephew Sam" or just "Neph".
Chaiet is a member of the USMNT supporter group The American Outlaws. Founded in 2007, The American Outlaws have over 30,000 members across 200 chapters worldwide.
The "Nephew Sam" persona seemed highly unlikely for Chaiet as a shy boy from the small town of Northwest Hills in Connecticut. It was not until high school where Chaiet began to come out of his shell. He became more outgoing and wanted to be a trendsetter. His school began implementing "Wacky Wednesdays" where students could express themselves through clothing. Chaiet jumped at the opportunity.
"I was wearing what rappers wear today over a decade ago on Wacky Wednesdays," said Chaiet with a chuckle.
It was not until the 2010 World Cup where the seeds of the "Nephew Sam" persona had been planted. Chaiet had just moved to California prior to the tournament and would frequent a bar in Venice Beach to watch the games. There Chaiet dressed in what he described as an "extra" USA outfit. Everyone loved the outfit and when the USMNT faced off against England and scored a 40th-minute equalizer off a blunder from the English goalkeeper, Chaiet took to the streets. Waving his fist and an American flag in a celebration one would have mistaken for a USMNT win. They had only tied.
Four years later for the next World Cup, Chaiet went to a thrift store and purchased the rest of his outfit. Thus the birth of the "Nephew Sam" persona. "I knew this is what I wanted to do, represent U.S. soccer to the fullest. Dressing up in this crazy ensemble helps bring awareness to this beautiful game and I am nothing but an ambassador for this sport just like Uncle Sam was for the war of 1812. See how the name came about," grinned Chaiet.
Chaiet's grandmother was also a major influence on his attire. While living with his grandmother, she had made the now infamous hat that "Neph" wears to nearly all USMNT games. She wanted to design a hat similar to that of "Uncle Sam." She passed away two years ago and Chaiet now not only wears the outfit for his national pride but also as a way to honor his late grandmother.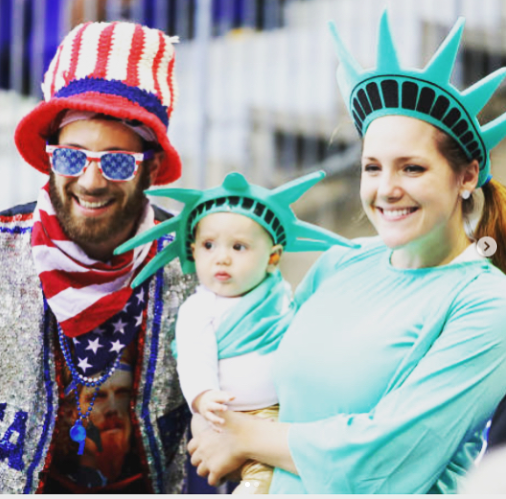 Here is the best way to put Chaiet's love for the USMNT in perspective. On Sept. 6, 2016, Chaiet got married on the beach in Flordia to the love of his life Rachel in the morning after being together for over six years. Why the morning? Why because the USMNT had a World Cup qualifying match later that day. Against none other than Trinidad and Tobago. This time the result went in favor of the Americans. A convincing 4-0 victory to cap off a truly special day for Chaiet. And to tie a neat little bow on this epic tale, the USMNT was staying in the same hotel as Chaiet and his soon to be wife!
Today, Chaiet recently received his Bachelor's in Media Art from Empire State College in December. He is trying to set a good example for his daughter Mikaela. Better known as "Little Liberty" to American Outlaw supporters and friends and family.
Who knows, maybe her outfit will be that of the Statue of Liberty.
***
The aforementioned failure of the USMNT qualifying for the 2018 World Cup obviously did not go unnoticed by these three men. They understand the disappointment but it has driven them to do what they love that much harder:
"I, 110 percent believe, that soccer is growing in this great country of ours. Even back in 2010 when I started watching soccer it was barely on the television. Now weekly games are on ESPN. I believe if resources are allocated correctly, coaching is one of them, this game will prosper," claimed Bautista.
"People need to understand how important and beautiful the game of soccer is to the world. Ivory Coast is fighting a civil war yet can band together for 90 minutes to watch the national team. It has and is bigger than just the game now," said Chaiet. "Soccer has a very southern college football ambiance. You make a whole day of it," added Chaiet.
The USMNT next game will be on June 5, against CONCACAF rival Jamaica at Audi Field in Washington, D.C. Home of D.C. United of the MLS. Expect Chaiet and his family to be there and for him to add to the stars on his vest. Those stars represent appearances (caps) at USMNT games.
"The people are still on the high of the 2014 World Cup. It is sad, but it has not derailed the interest in the sport. I mean look at me, I am wearing a Spider-Man mask in nearly 100-degree weather some days. If that does not show the opposite of setback than I do not know what will. Let us hope this just never happens again," said Rivera. Outlining of his lips clearly visible through the polyester mask.
Slight spoiler alert, but Peter Parker comes back to life in Avengers: Endgame. Not even the snap for the almighty Thanos could have kept NYCFC Spider-Man down for long. He does feel good now.
NYCFC would go on to draw with the Montreal Impact 0-0 that day, but that will not deter Rivera and "Spidey" from being present at home and away games to come. After the game many a supporter rendezvous back to "la bodega" to continue drinking and smoking.
Leave a Comment
About the Contributors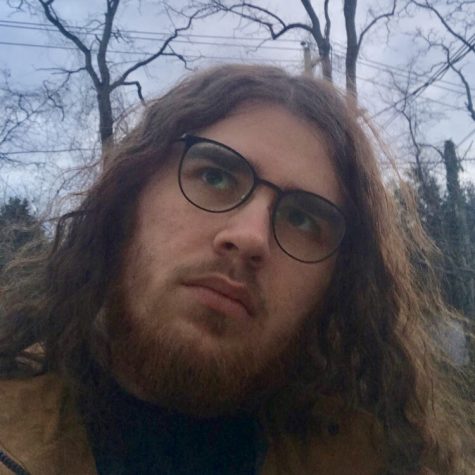 Steven Keehner, Impact Staff
Steven Keehner was the Managing Editor of the greatest publication on the Hudson.

Hailing from the mediocre Town of Oyster Bay, New York, he enjoys...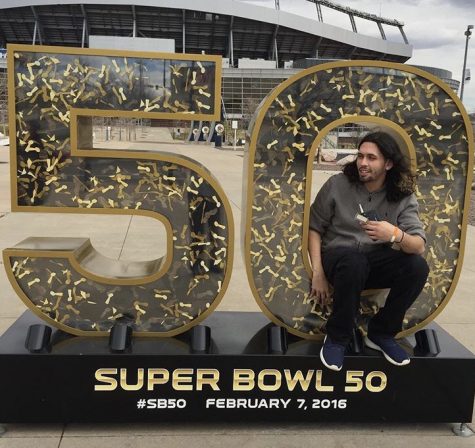 Brian Pineiro, Impact Staff
Brian Pineiro is a senior... finally. After a brief hiatus, Brian is back and more determined than ever to pursue his degree in Media Studies. This does...