Top 5 Ways to Ruin A Championship Worthy Season
As an avid New York City FC supporter, I can confidently say that all fans were saddened by the "boys in blue" elimination from the Major League Soccer (MLS) playoffs at the hands of Atlanta United FC on Sunday, November 10, 2018, 3-1 and 4-1 on aggregate. Now that NYC FC has reached their metaphorical stop on this year's ride to the MLS Cup final, I did some reminiscing on this past season. There were certainly highs as there were lows, but if NYC FC taught me anything this year it is how to flush a once-promising season, one with aspirations of a title, down the proverbial drain. With that being said and in no particular order, as all these ways contributed to City's downfall this season, here are the top five ways to ruin a championship worthy season: NYC FC edition.
5) Have a great start to the season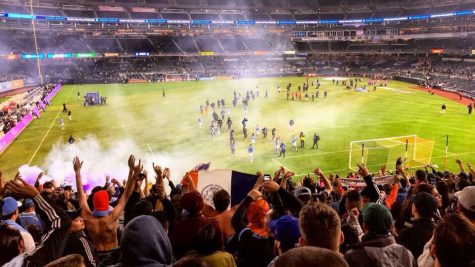 Fool your fanbase. Having watched countless home games from the supporter section (section 236-238) at Yankees Stadium it is pretty safe to say that NYC FC boasts one of the best fanbases in all the MLS. Imagine the glee on the supporters faces after a week 22 2-0 away victory, one with many NYC FC supporters in attendance, against "rivals" Orlando City SC that saw City sit in 2nd place of the Eastern Conference standing's a bit past the halfway point of the season. Or not suffering your first loss until almost two months into the season, and without your best player for good measure. More on him later. Whatever the case, sell your fanbase hope. It will devastate them much more when the club falls short.
4) Have your head coach leave midseason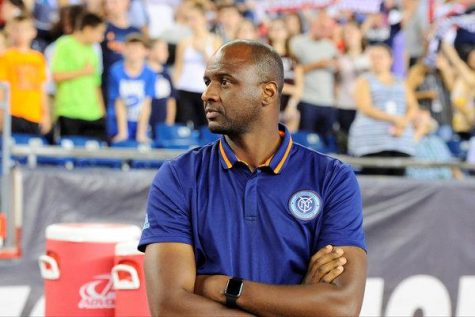 Patrick Vieira is many things. A former player, Word Cup champion, part of "The Invincibles" 2003-04 English Premier League Arsenal team that saw them not lose a single game that season and, depending on which supporter you talk to, a traitor. Regardless of what anyone may think of Vieira, he put up results as the head coach of NYC FC. His free-flowing, press-based attacking system was good enough to garner a 40-22-28 career record with City his three years coaching them from 2016-18. It was also good enough to attract interest from French Ligue 1 Conforama club OGC Nice. Ligue 1 Conforama is France's highest level of professional soccer. And on June 11, 2018, it was officially announced that Veiria would leave NYC FC to join Nice. City would go 8-4-7 without Vieria after a 9-4-3 start first 16 games of the regular season with him. As of writing this, Vieria has Nice in seventh place in the Ligue 1 Conforama through 13 games.
3) Have the new coach be under-qualified and incompetent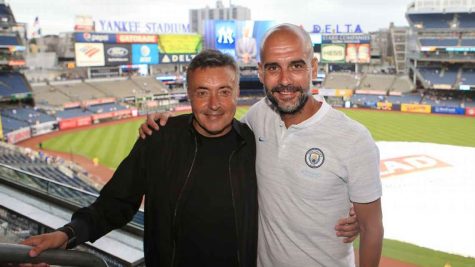 Domènec Torrent is also many things. An incompetent replacement to Vieria being the most important. Torrent has, as of now, managed 22 games for City including the playoffs. Early in the "Dome" era, it was repeatedly suggested that the former right-hand man to soccer mega coach Pep Guardiola and former manager of lower Spanish division clubs Palafrugell, Palamós, and Girona priority was to establish a process of team development to prepare for the postseason. I do not know what "team development," Torrent was going for as City would only muster three wins in their final 12 games of the regular season. Some preparation. Matter of fact, Dome should change his name to "Prep Guardiola." It would actually be fitting as he has been riding the coattails of Pep for the better part of a decade now.
2) Have your mid-season transfers resemble the quality of your new coach.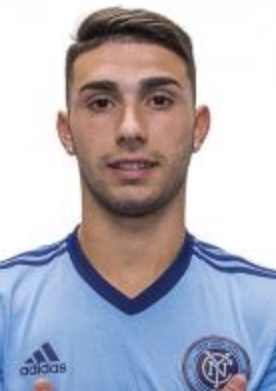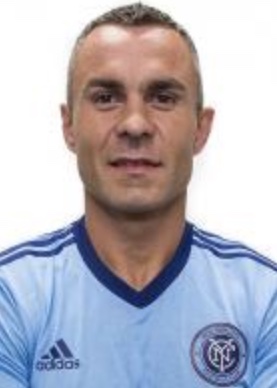 The 2018 MLS summer transfer window ran from July 10 to August 8. For many clubs, it is a last-ditch effort to bring in players in hopes of making a second-half push towards the playoffs. During the window, NYC FC brought in a former player Torrent coached in Girona, Eloi Amagat and Valentin Castellanos joined on loan from his Uruguayan club Club Atletico Torque. To put it mildly, both underwhelmed. Badly. After about two games, it was evident that Amagat was solely brought in because of his ties to Dome. He offered little for City. Then there is "Tati," his nickname, who came on at the start of the second half in NYC FC lost at Atlanta. Many NYC FC supporters in attendance for that game as well. In what would be City's elimination game, Castellanos was unseen for most of his 45 plus minutes on the pitch. Amagat played nine games for City and started five while Castellanos played ten and also started in five games. They would combine for more yellow and red cards (three) than they would goals (one).
1)  Have your former star's shine lose his luster.
This one hurt the most to write and witness. David Villa got old in front of all the supporters eye's this season. Yes, his résumé speaks for itself. After signing as the first player in NYC FC history on June 2, 2014, Villa has been nothing less than spectacular. The 2016 MLS MVP, three-time MLS all-star (2015-2017), and captain of City since day one. His 80 goals, including the playoffs, since City's inaugural season in 2015 has been good for second-most in the MLS during that time. Only behind another New York (New Jersey) striker, the Redbull's Bradley Wright-Phillips. And these are only his MLS accolades. Villa will undoubtedly go down as the best NYC FC, if not best MLS, signing of all time but all great things reach an end. Villa would only play in 23, started 20, of the 34 regular season matches for City because of injury. Remember that amazing form City went on earlier in the year that saw them not lose a game until almost two months in? Villa was not playing during any of it! Scattered chants of "Villa out" began in the supporters section and while at first, it was all fun and games those chants began to shift from joke to unfortunate truth as the season progressed. Villa's contract with NYC FC is up this year and it has been reported, from as early as midseason, that City would not look to renew his contract. While sounding blasphemous initially, maybe City was on to something. David Villa has shown on the pitch that he is just not the same player anymore. And the club saw it before anyone else did.
O Captain! my Captain! Your fearful trip is done.
Thank you for everything David "El Guaje" Villa Sánchez!
And to my fellow supporters, see you guys (and gals) in March!
Update:
As of writing this, NYC FC has parted ways with Eloi Amagat and exercised their option to purchase Valentiń Castellanos. On November 29th, which just so happened to be my birthday… joy.
Most importantly, David Villa has departed the club and joined Vissel Kobe in Japan's top flight of soccer; The J1 League. Villa will join forces with fellow Spanish national team legend and teammate Andres Iniesta.
Leave a Comment
About the Contributor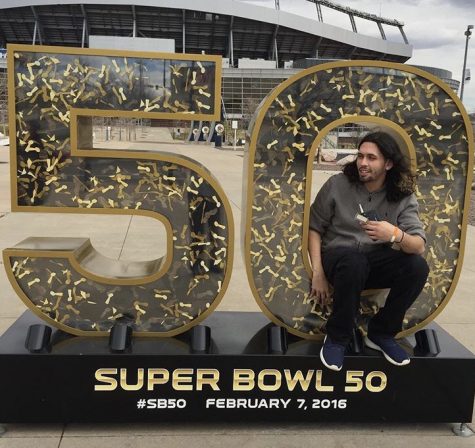 Brian Pineiro, Impact Staff
Brian Pineiro is a senior... finally. After a brief hiatus, Brian is back and more determined than ever to pursue his degree in Media Studies. This does...