The Impact of Covid-19 on Hair Salons and Barber Shops
When Rosa Delito started her hair salon, she was quite enthusiastic about pursuing her dream, but with the rapid spread of COVID-19, things have certainly changed for the worst.
Delito is the owner and operator of JC Rose salon located in Ossining, New York. Her salon caters to the grooming and trimming of both male and female clients, which was a prospering business for the two years that it has been established. However, in all years that she worked in this industry, nothing could have prepared her for the impact of the coronavirus.
"My business has not been doing well. I lost clients because people are afraid to come in because they are trying to avoid catching COVID," Delito stated.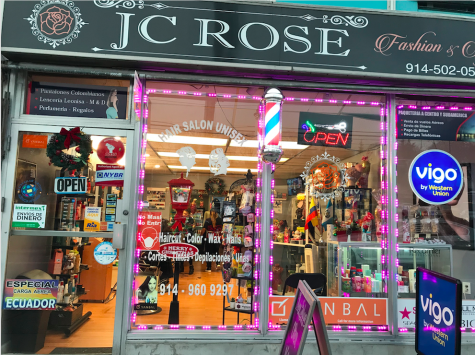 On March 20, New York's governor, Andrew Cuomo, announced that all hair salons, barber shops and personal care businesses will be temporarily closed to members of the public effective March 21 to observe social distancing regulations and control the spread the of the virus, according to the CBS news website.
"We know how the novel coronavirus spreads, and we are making data-driven decisions as the situation evolves to continue to reduce density and slow the spread of the virus," Cuomo said. "We remain in constant communication with our neighboring states to ensure we are establishing a set of uniform rules and regulations for the entire region. These temporary closures are not going to be easy, but they are necessary to protecting the health and safety of New Yorkers and all Americans."
Delito explained that being forced to close her business by the government was a difficult period for her.
"It was difficult for me especially since I started my business two years ago and I did not receive any help from the government,' Delito stated.
Delito adds the steps that she is taking to get through the pandemic. "The goal right now is to survive by working to pay my rent and obtain food with the hope that everything will be back to normal soon."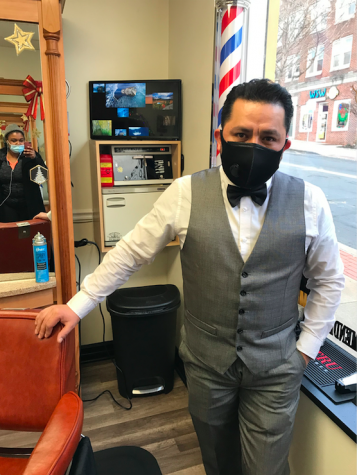 According to Behindthechair.com, which is an organization with millions of followers that supports hairdressers with events and education, conducted surveys on thousands of its members to get an understanding of how dire (the pandemic) is. The findings were that 72 percent of hair salons workers live paycheck to paycheck and have only about a month's worth of cash reserved to live on. Also, there are 23 percent of salon workers that reported that they do not have health insurance.
Stylists earn money in a variety of different ways. However, majority of the responses that was given by the participants of survey stated that the earnings range from $50 to $150, but that is not necessarily the amount of money that they can take home for each service that they perform. Some of these salon employees only earn a percentage of the price of the service which can vary from 30 to 60 percent, according to the founder of Behindthechair.com, Mary Rector. They also receive tips and commission from products that are sold in the salon. There are other stylists that lease a space in a salon and pay a weekly rent, but can keep the full price of their services plus the tips that they earn. There are others who are independent with their own space or make house calls.
The website further illustrates that the margin of earnings for salon owners are also tight as well, because a good functioning salon typically "makes 5 to 6 percent on the bottom line," according to Rector.
There are other monthly expenses to consider as well like payroll, products, cleaning, services utilities, marketing, and of course, there is location rent. These costs still existed during the pandemic which means that salon owners and stylists still had to maintain the cost of their businesses without any source of income for the two and a half months that their businesses were closed.
While the website stated that many salon owners who closed their salons applied for unemployment benefits, lot of salons (except for a handful of large companies) cannot afford to pay salaries. However, many manucurists, colorists, stylists, braiders, and barbers who are independent contractors, things get even trickier. Prior to the CARES ACT, which is the $2 trillion bill that offers relief to laid off workers, freelance and independent contractors were not eligible for unemployment benefits. However, after the benefits were expanded to freelance and independent contractors along with the stimulus package that was passed which granted an additional $600 per week for four weeks to laid off workers. However, the unemployment benefits that were associated with the CARES ACT expired on July 31.
One of these independent contractors, Will Campoverde, is the owner and operator of Gentleman's Cuts-N-Shaves. This is a barber shop that is in Ossining, New York. Will has been in the industry for twelve years pursuing his passion of cutting men's hair and has never seen the hair business impacted by anything as disastrous as this virus including his small business which was impacted not only by COVID-19, but by the guidelines to close business that was regulated by state officials.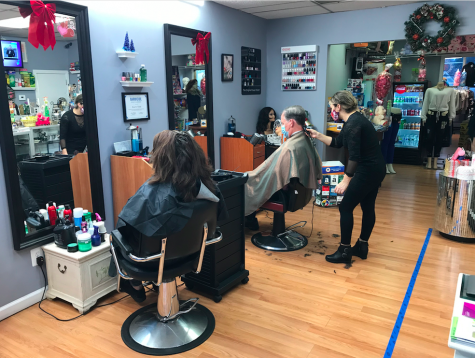 "It was difficult to be closed for two and a half months. I enjoyed being home doing nothing for the first two weeks, but it became difficult because I had no income and you cannot survive without an income," Campoverde said. "Everything is weird and different. My business became like a roller coaster. Some days are good and other days are bad."
Campoverde adds that COVID also placed a strain on his personal finances. "I have two kids to take care of and my mortgage to pay and there are expenses that are still tied to my business that I was responsible for, so it was really hard, but I am grateful to still be here fighting."
There are other people in the salon business that are also suffering financially because of the pandemic. Nail technicians and other assistants who work at salons rely heavily on tips to make up their salaries may have received fewer unemployment benefits because tipped salaries are not always accurately reported which leads to the underreporting of their actual income. For undocumented workers in the industry, there are no benefits that are available at all according to allure.com.
On May 29, Cuomo announced that salons and barber shops will be able to reopen as a part of the state's phase 2 reopening process. However, this decision came with strict safety guidelines for these establishments to adhere to.
"I got all the cleaning supplies to disinfect the salon and I even got a certificate in a course that I took in keep the place sanitized. I provide hand sanitizers and clean the place more often than ever," Delito said.
Barbers and hair stylists were required to wear a mask and face shield when cutting, coloring, or styling someone's hair. Other employees in the establishment must also wear a mask and owners should ensure that this rule is followed. Under these same guidelines, customers should only be allowed in salon and barber shops if they wear a mask or facial covering except for children under 2 and those who are "medically unable" to tolerate a mask according to allure.com.
Delito mentioned that she ensures that everyone who enters her store wears a mask, and that she keeps extra masks for customers who may show up without one. She also ensures that she and her employees always wear masks and gloves when styling the hair of her clients for their overall safety and protection.
Campoverde echoed those same sentiments when he mentioned the safety measures that he upholds while running his barber shop.
"We put a few measures in place here. When people walk in, we sterilize their shoes (with UV light), we ensure that they have a mask, and we use hand sanitizers," Campoverde said. "When there are customers in my chair, I ensure that every tool that I use on them is sterilized and in doing that, I am trying to ensure that they feel comfortable."
Campoverde emphasizes the importance of adhering to proper sanitization measures while dealing with his clients, "It is important for me to wash my hands and wear gloves for every other customer."
The website also lists two additional rule:
States guidelines also suggest that owners should encourage their employees to test for COVID before returning to work. The guidelines also state that employees "shall be tested every 14 days" if the state remains in phase 2.
Like retail stores, the state will limit salons and barber shops to 50 percent of their usual maximum capacity. Customers must be seated at least six feet apart unless there is a physical barrier that is present such as a plexiglass shield or a strip curtain.
With these rigid safety measures that COVID has implemented on hair salons, Delito reflected on the lessons that COVID has taught her.
"Covid taught me to appreciate life and the people around me and to take caution not just with COVID but everything else," said Delito. "You have to enjoy life while you can and make good decisions."
Leave a Comment
About the Contributor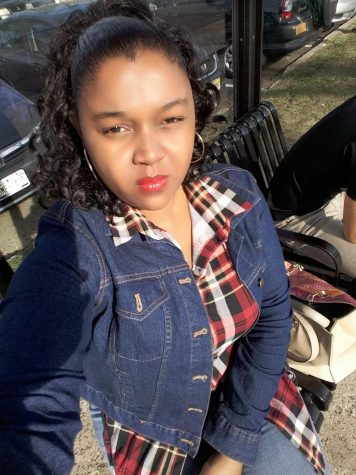 Renae Morgan, Impact Staff
Renae is a Jamaican student at Mercy College that is currently in her senior year of studies. She enjoys writing poetry, sleeping, watching King of Queens,...