Bronx Students Seek Gymnasium
Mercy College students who attend the Bronx campus have been raising questions in regards to the lack of what some consider an essential student facility – a gymnasium.
The Mercy College Bronx Campus has an average of 1,900 attendants. Countless activities and events are organized throughout the school year with purposes of providing students with a unique and memorable college experience. Students who reside in the Bronx campus are actively participating in making Mercy College more than just a learning institution, but a community. Students believe that having a gym will contribute in many ways to making students proactive.
With the interest of health and fitness rising, many college students have begun to create healthy habits and routines consisting of a regimen of healthy meals and consistent exercise.
"We should have our own gym, because it will make the school more proactive. Having a gym will allow students to bond and build relationships," said junior Steven Vasquez. He strongly believes having a gym can contribute greatly to students helping each other reach their goals because a healthy body helps mold a healthy mind.
According to the Physical Activity Guidelines for Americans, exercise relieves symptoms of depression, stress, anxiety and improves mood. Stress levels amongst college students are unstable. Engaging in physical activity makes a healthier learning environment.
Purdue University studied the correlation of students GPA and exercise. Student's grades were tracked by students checking in using their student identification number. Using these identification numbers, school officials generated a report based on GPA. According to the results obtained from the studies, students who used the gym at least seven times a month had an average GPA of 3.06.
Mercy Alumni Mathew Apolinaris was one of the student's fortunate enough to have seen the gym in the Bronx campus before it was reconstructed into many different facilities. Throughout his four years of undergrad, Apolinaris was always engaged in working out. From boxing to weekend cardio, he believes being physically in shape encouraged him to be a better student.
"Making exercising a priority in my life has helped me become goal oriented and focused. While in college, exercising was my escape from my every day hectic lifestyle. Before a test or after a test, it was my way of releasing stress and preparing my mind."
The Bronx students told The Impact that commuters to all campuses should have similar accommodations as to those who reside in the Dobbs Ferry Campus.
Michael Cassiato is a junior in Mercy College. All of his required courses are in the Bronx campus and he has no necessity of traveling to other campuses. In his opinion, student facilities are inadequate in the Bronx campus, and it is unfair.
"With as much money that is spent annually, our facilities should not be limited to only being offered in the main campus. A gymnasium the size of two classrooms with weights and treadmills would be great, and would give students something to do in between classes."
A different issue Bronx students raise is the responsibility of having a membership outside of school. Full time College students spend on average 18 to 20 hours a week on campus. Many students who don't have the privilege of living on campus are preoccupied with other duties. Some students simply do not have the time or money to have a gym membership.
Mercy senior Ermira Haraqiu claims that having a gym in school would be very convenient. "I am a full time student and I work part-time to pay my tuition and transportation. Gym memberships are very expensive and college student discounts fall short from making it affordable. If the Bronx Campus had a gym, it would be one less thing for me to worry about."
Student schedules change every semester, and some students have hour gaps between classes, while others go straight to school from work to avoid the trip and hassle. Downtime between classes could be used efficiently. A gym in the Bronx campus would give students something active to do other than unproductively hanging out in the cafeteria or chatting in the library, students claimed.
"I believe the Bronx campus should have a gym so that students can exercise and can also have fun spending time together instead of just talking and being bored in the café," said Jeremy Lopez , a senior from the Bronx campus. 
Leave a Comment
About the Contributor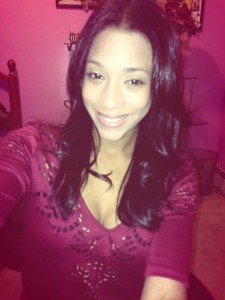 Catherine Mercado, Impact Staff
Catherine is a Mercy College senior pursuing a career in Sports Broadcasting. She has a unique passion for sports.

For Dummies books are her best friends,...