Mercy Mavs Menu Changes In Victory
Victory Hall was once a Catholic high school until Mercy bought the property a few years ago. After a long summer of renovations, the building has now become one of the top student hangouts on the campus, mostly thanks to the new Victory Café.
This summer Mercy College completely transformed the victory cafeteria into a dining hall that has students and faculty praising the redesign, the quality of food, and overall atmosphere.
There are a couple of different eateries to choose from: Einstein Bros. Bagels, a vender that offers fresh bagels, wraps, breakfast sandwiches, and signature coffees; Maxwell's Grill, which offers a variety of delicious meals that cater to the students desires; Blue Moon, a Mexican grill  offers a variety of Mexican cuisines that has students lining up for, and Uncle Tony's Stone Fired Pizza, a small station that allows students to create their own pizza of their favorite toppings.
Eating isn't the only thing that students can do. The café has become a source of entertainment to students on their down time between classes. The billiards and ping-pong tables seem to get the most attention in the room. However, the XBox 1 and PS4 video games are a big hit as well, and it gives the café more of a lounge feel than just a cafeteria.
There are several televisions hanging on the walls for students to watch the news, sports or even regular tv shows. The new athletic director, Matt Kilcullen, wants to make it so the athletic games are streamed live through the televisions this way if the students do not want to sit in the gym, they can watch them in the cafeteria with some friends.
Senior Cameron Jordan mentioned that he likes that new set up and the diversity of the food he can choose from.
"I go to the Victory Cafe, grab a bite to eat, and then play a couple of games with some friends."
Before the renovations, students would hang out in the library or in the Main Hall Cafeteria, with nothing really to do other than homework and to talk to friends. What used to be a stop and go café is now a hit place for students to hang out and enjoy their time.
Many of the students are very excited about the new cafeteria in Victory Hall and have great things to say about it, but not only the students get to enjoy the newest edition to campus, faculty and staff get to enjoy it as well.
"I like the choices of food that is being made available to the students. I enjoy that the food is different from the Hudson View Café," Jim D'Ottavo, one of the Food Services Managers said. "I feel that it gives the students different dining options. It also offers a different atmosphere than the main café. It is a lively and energetic atmosphere that suits both staff and students."
One question that was often asked by students before the renovations was would the investment be worth it, and the answer has been a resounding yes thus far.
"So far it has been a good investment and the positive feedback from the students makes it so much more fulfilling," D'Ottavo explained.
With mostly positive feed back coming from faculty and students, there are a few negative comments, but all things that can be addressed and fixed.
Some students feel they cannot grab a meal in a hurry when you go to the Victory Cafe. They say one of the downfalls of ordering food is that they take a long time to prepare and serve the meals. Due to the cafeteria being so popular, the lines tend to get long and if you are there in between your classes you may not have enough time to get a meal that has to be prepared. The cafe does have prepared meals such as wraps and pre-made sandwiches, but those pre-made meals may not be something a student wants to eat every time they have class.
This occasionally results in upset students who just want to order their food and receive it correctly and in a timely manner.
"Although the cafeteria provides a better atmosphere for the students, they do have flaws that should be addressed," Sophomore Celina Sclafani expressed.
While choosing her meal plan, she was told that she would have the option to enjoy a meal that included a drink, two sides, and a desert. When you buy a meal in the Victory Cafe, you can only get one food item and a drink. For example, if you wanted to get a bagel from the bagel stand, you cannot get anything as a side. You can only get the bagel as well as either a fountain drink or a bottle of water; no other sides are included with that. Many students are upset about this and are hoping for a change very soon.
Fortunately there are more students who are happy with the new cafeteria up in Victory Hall then there are students who are not happy.
"I feel with the changes being made that we are developing into an educational institution that can adapt to the needs of the students," Ray Woznick, a sophomore marketing major, said.
Leave a Comment
About the Contributor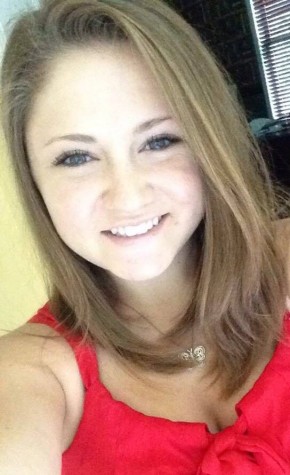 Elizabeth Berlin, Impact Staff
Elizabeth Berlin is a Business Honors student and ambassador at Mercy College School of Business. She is an undergraduate majoring in Marketing and Finance....