PACT Making An Impact On Mercy Students
Matthew Lento is one of those graduates who feels that PACT is an organization that he would not have been able to live without while at Mercy College.
A graduate with a Bachelor's Degree in psychology, he has had an experience with the PACT that he will never forget.
"The PACT program at Mercy College is so unique. It is a great recourse for students to use educationally and socially."
"Mercy College is committed to helping you prepare for your future. From the moment you are accepted into Mercy College, to the moment you graduate and begin your career, you will be assigned a personal mentor who will advise you and inspire you to reach your full potential," according to the Mercy College website.
It adds, "Your PACT mentor is your point person who helps you navigate the twists and turns of your college career. Your mentor will help you understand financial aid, choose the right major, register for classes, advise you on classes, track your academic progress, develop leadership skills and land an internship."
When Lento started as a freshman at Mercy, setting up his classes was really easy for him because his PACT mentor was always there to help, he says. After years of seeing his PACT mentor to set up his schedule, he had learned to use the program necessary to set everything on his own.
"Although the PACT program helped me academically, I felt that I had just as much guidance from my PACT mentor with regard to getting involved in different activities and clubs on campus."
In fact, it steered him to join the Rotaract Club, which is one of the largest clubs on campus with a significant presence on Mercy College's campuses. Lento is very proud that he was a part of making The Rotaract Club an official chapter at Mercy College.
Lento was apart of the Rotaract club for all four of his years at Mercy, and he is so thankful that his PACT mentor introduced him to the  every activity that he was apart of.
A PACT mentor from the Mercy College Bronx campus, Sara Wolf, believes that the PACT program helps students toget recourses that they do not have easy access to.
Most of the time, when a student needs something done, there are multiple steps to do so. A PACT mentor easily assists students to skip over the middlemen to get what they need, done.
For some, students receive more academic than social help from their PACT mentor. Mel Telles, a sophomore in the criminal justice program, is also very happy with all the help her PACT mentor has given her.
Telles was so grateful to have her PACT mentor by her side especially when her grades were falling lower than she had expected they would.
"Any time she feels that I am struggling with my school work, she calls me right away."
Telles was guided to look into different options to help get her grades up, such as working with the tutors in the Learning Center, or making an appointment with her professors to give her the help that she needs.
"I am really happy that I have such a good relationship with my PACT mentor, because some of my friends have not had the same luck."
Telles said some students would tell him at social events that they had opposite experiences.
"They say that they need help with something and they are given the wrong information. Some of my friends have taken some classes that they apparently did not need, or they are put in the completely wrong class than they were suppose to be in."
Other students such as Jackie Kielty and Gabe Harvey are very disappointed because their expectations of what they were receiving as transfers were different from what they expect.
Kielty, a sophomore majoring in business, is not only tackling her schoolwork, but her sport as well. Kielty plays on the softball team here at Mercy College and so balancing both academics and athletics can be a bit tricky.
Getting involved was not as hard for Kielty being that she is involved in athletics and has made many friends through sports, but staying on top of her academics is difficult for her.
"One of the reasons why I came to this school is because of the PACT program, but I found out that I don't have a PACT mentor," said Kielty.
The frustration that Kielty feels is affecting her in ways that she thought she could work out.
"I didn't know how to put my schedule together. No one called me when I was missing a document to actually transfer here, and I didn't get the help academically I would have if I had a PACT mentor."
Kielty said she has to go to her academic advisor whenever she needs help, although when she does go, she does not feel as if she is being helped in any way.
Harvey, also a sophomore in the occupational therapy program here at Mercy College, has the same feeling as Kielty does. He needed help not only academically, but socially as well.
Coming in as a transfer can be really hard for certain students. They don't know anyone, where their classes are, and what to do to be actively involved on campus. Luckily for Kielty, her teams helped her get involved.
"The academic advisor did not help me with much coming to this school. Now, I go to my girlfriend's PACT mentor when ever I need help with something," said Harvey.
When asked how the PACT program is improving, mentors echoed the same message. "The PACT Program is improving by investing in the training and development of our staff.  The need for professional development for mentors is critical for mentors to remain current with new information, skills and best practices in higher education."
Wolf believes that if the mentors are better trained, students will receive better advising that will increase student satisfaction as well as persistence.
Not only do these mentors have a job at hand, but they also build relationships and what is supposed to only be a job, becomes more.
"As a PACT mentor I have the unique opportunity to grow and develop with my students.  The relationships that I build with my students are characterized by collaboration, mutual respect, and the desire to be successful.  The experiences and challenges that I help them navigate inspire me.  While, my main goal is to empower my students to achieve success, in doing so, they empower me; my students inspire me to be better and work harder because I know that I have to be an example for them, said Jasmine Dumas, a PACT mentor at the Manhattan campus.
Despite rumors, it is unknown whether transfer students without PACT mentors will receive one in the next academic year. "We are looking to make improvements to the PACT program, but at this point in time we have nothing to announce," said a statement from the Public Relations office.
Leave a Comment
About the Contributor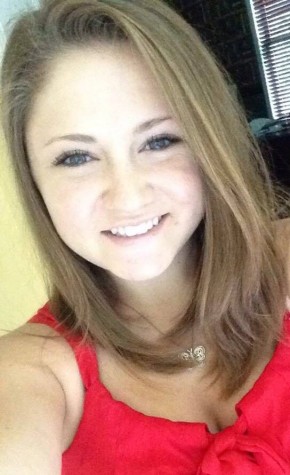 Elizabeth Berlin, Impact Staff
Elizabeth Berlin is a Business Honors student and ambassador at Mercy College School of Business. She is an undergraduate majoring in Marketing and Finance....