Residents Impressed With Hudson Hall
With the "grand opening" of Hudson Hall, Mercy College's brand new residential suites on the Dobbs Ferry campus has a lot of students talking positively about their upgrade.
Nearly all are impressed by the modern design, new furniture and HDTV in the lounge areas. Nearly all on campus consider it the most desirable building on campus.
Among the many responses by students, living on campus in the brand new building compared to being at a hotel has been extremely convenient with travel to classes, to get something to eat, or a quick walk into the town of Dobbs Ferry.
Jena Roman, a freshman who's studying nursing, started out at the Westchester Marriott and is more than happy to be upgraded to a "suite" life.
"I love that I can walk right home to my room after class and not wait or worry about a shuttle and the times it comes," said Roman. "I can now drop my books off between classes instead of lugging them around with me all day."
"To make plans with friends or studying, I don't have to worry about a schedule to make it back in time," Roman said, "I'm here, where I'm free to do more than I was ever able to."
Roommates, Hope Androsko, a freshman, and Briana Snyder-Harper, a sophomore, both English/Education majors,  are conflicted about the upgrade from living at the Hampton Inn but agreed that the upside of living in Hudson Hall is the conveniency.
"I don't have to wake up at six in the morning to get ready, then get the seven o'clock bus, and be on campus from 7:15 a.m., to only have to wait for my 8:30 class," said Androsko.
"I can now roll out of bed and go straight to class."
Snyder-Harper added, "When I brought my food back to my room to eat earlier, it wasn't cold."
"It was just as warm as when they made it and that's an upgrade, for sure."
Besides being so close to classes, Hudson Hall residents have an outdoor pedestrian quad and exterior gathering areas, which Snyder-Harper is glad to have.
Snyder-Harper said, "It's also a lot easier to go to events now. We don't have to miss out on opportunities because of the bus."
"I heard talk that they may hold events outside in the courtyard area, which is such an easy walk to get to now," added Snyder-Harper.
Transfer student, Stephany Espinoza, who's studying biology is experiencing her first dorm experience.
"I had no expectations of what it would be like. I actually wanted to be at the hotels, but starting my first day, I realized how convenient it is to walk right outside and there's the building with my classes or where the cafe is," said Espinoza.
Espinoza added, "I'm extremely happy."
"I just wish there was a kitchen, but the amenities are great. You don't have to go far to get something to eat, work out, lounge, or anything."
Just like the saying goes, 'It's not what's on the outside that matters, it's what's on the inside that matters,' that goes for Hudson Hall, where Androsko and Snyder-Harper spoke highly about the amenities that are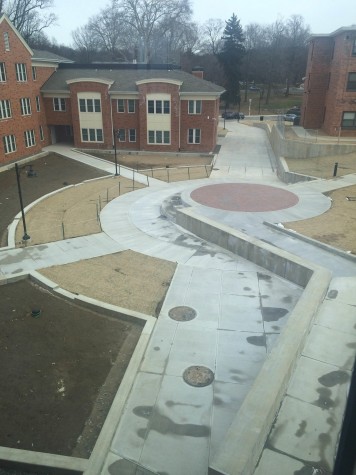 offered.
"We don't have to leave and walk to get something if we need it. We have a Starbucks Cafe and convenient store right downstairs now," said Androsko.
Roman added, "The Jamba Juice is my favorite from there."
Along with a Starbucks Cafe and convenient store, right next to it lies a brand new 5,000 square foot fitness center.
"The gym is a really nice size," Snyder-Harper said, "and it's extremely quiet."
Along with these amenities, the new residence also offers several lounge spaces.
"The lounges are quiet, too," said Snyder-Harper, "and there's working printers this time."
For safety precautions, the hall is guarded at all times and IDs are constantly checked by security, which helps make living here feel safer than ever before as Snyder-Harper added.
"It's protected, definitely. We always have to swipe and show our IDs once we enter the building. I feel safe."
The 100,000 square foot, four story, Hudson Hall, who pays respect to the river that runs alongside the campus, is now home to 336 residents.
The name, according to Snyder-Harper and Androsko, Hudson Hall truly fits its name.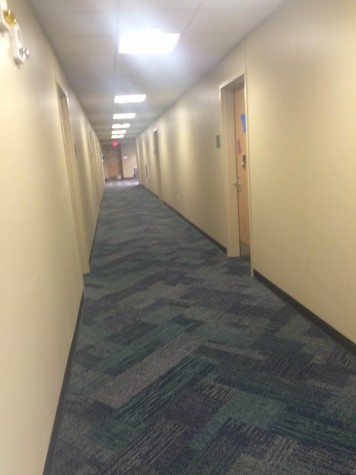 "We have one of the best views that overlooks the Hudson River."
Leave a Comment
About the Contributor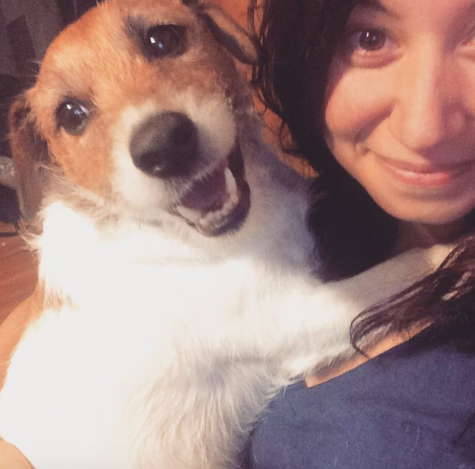 Kayla Simas, Managing Editor
Kayla Simas is a Journalism major at Mercy College. She's from the forgotten borough of New York - Staten Island. She's an avid coffee drinker and enjoys...