Victim's Arts Show Holds Nothing Back
Crime and Victims' Rights week usually doesn't bring thoughts of an art exhibit and performances, but that is exactly what Victim Assistance Services did.
All the art on display and performances were inspired by crimes. There were dozens of paintings, spoken word pieces, interpretive dance and songs on display in the Rotunda. It was part of the week long event, National Crime Victims Rights Week.
Art of Resilience was the name of the exhibit presented by the Victims Assistance Services, which was meant to help bring awareness and help healing of victims through art and performance. The exhibit was open to all members of the public with food and refreshments. There were all forms of art in the exhibit, including paintings in a dark room and an exhibit using clothing.
"Art, singing, writing has been healing. We were like oh, this is a way to express their pain and to heal," said Magdalena Pinnetti, coordinator of clinical services for Victim Assistance Services.
The art exhibit and performances have been part of the VAS week of events and this is the first time it was hosted at Mercy. Previous years had been held in public libraries such as Ossining Public Library. Most of the exhibits and performances were based on crimes of a violent or sexual nature.
"The event celebrates and honors victims. The message is that we respect and honor them and to show resilience and there is hope," said Karel Amaranth, the executive director of Victims Assistance Services.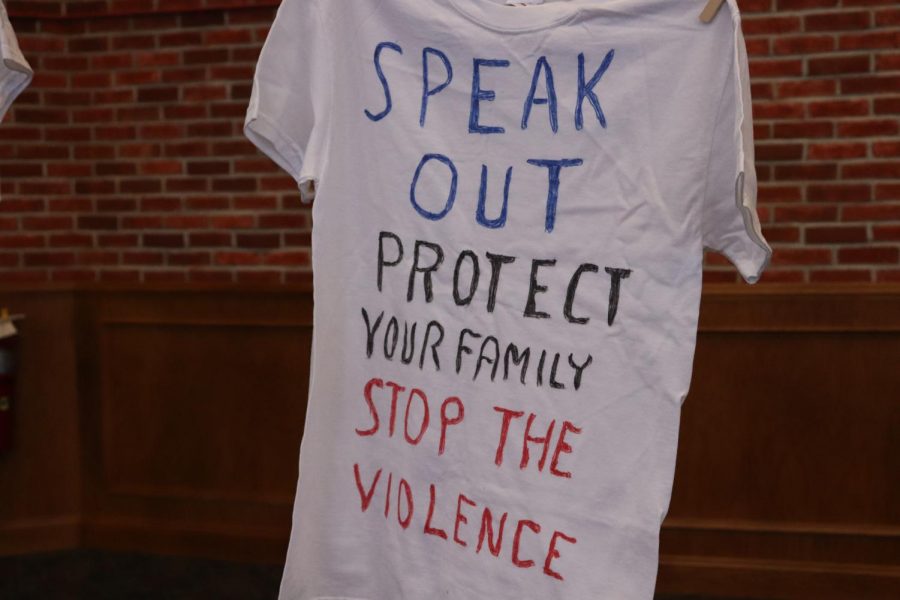 The Victims Assistance Services, or VAS, is a program of WestCOP, or Westchester Community Opportunity Program. WestCOP is a not for profit social service private company that has operated in the Hudson Valley area for over five decades. VAS is one of these services provided by WestCOP.
VAS provides free services to victims, their families and friends. They also work towards changing the culture through the community and through policy. Anyone affected directly or indirectly from almost any sort of crime may contact the VAS for support. They offer assistance to victims of sexual assault, domestic violence, elder and child abuse, homicide, assault, robbery, burglary, arson, stalking, human trafficking, DUI and DWI, fraud, identity theft, bullying including cyber and most other crimes.
VAS offers a wide variety of programs for victims and their families. They offer services like consoling and support groups, but other services such as accompaniment through the criminal justice process and assistance in gaining a protective order and access to shelter. All services offered by VAS are free and confidential. Almost half of their staff is Spanish speaking, but they also work with The Hispanic Research Center and other sister agencies.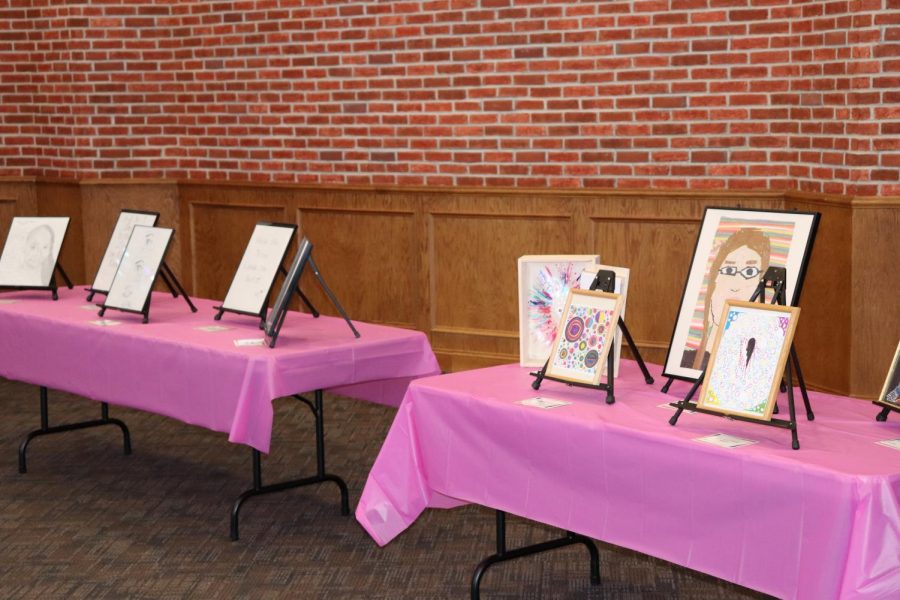 National Crime Victims Rights week is sponsored by the Office for Victims of Crime, or OVC, headed by Director Darlene Hutchinson Biehl. The OVC is one of six components of the Office of Justice Programs under the U.S Department of Justice. The theme of this year's NCVRW was to expand the circle to include all victims of any crime. The week of events was started in 1981 under President Regan. Another event being held during the week was denim day held April 26.
"Denim day is a day that people wear a form of denim to support victims of sexual assault," said Clarissa Espinoza, the manager of the sexual assault program at VAS.
According to the FBI crime clock, a murder occurs in the U.S once every 35 minutes. A rape once every six minutes. A robbery is once every minute thirty seconds. Grand theft auto every forty seconds. This means that within one hour one person has been killed, ten have been raped, almost 50 people have been robbed and 150 have had their car stolen. That is over 200 victims, not including families of victims, in just one hour. That is almost 5000 victims created everyday. VAS offers support for victims along with other programs.
Victims Assistance Services are available at all time and free services to help victims and family of victims of crimes. This line is a 24/7 emergency hotline. The free local helpline is (914) 345 9111. The new toll-free number is (855) 827 2255. Any victims of crimes are encouraged to call at any time. All services provided by Victims Assistance Services are free and confidential.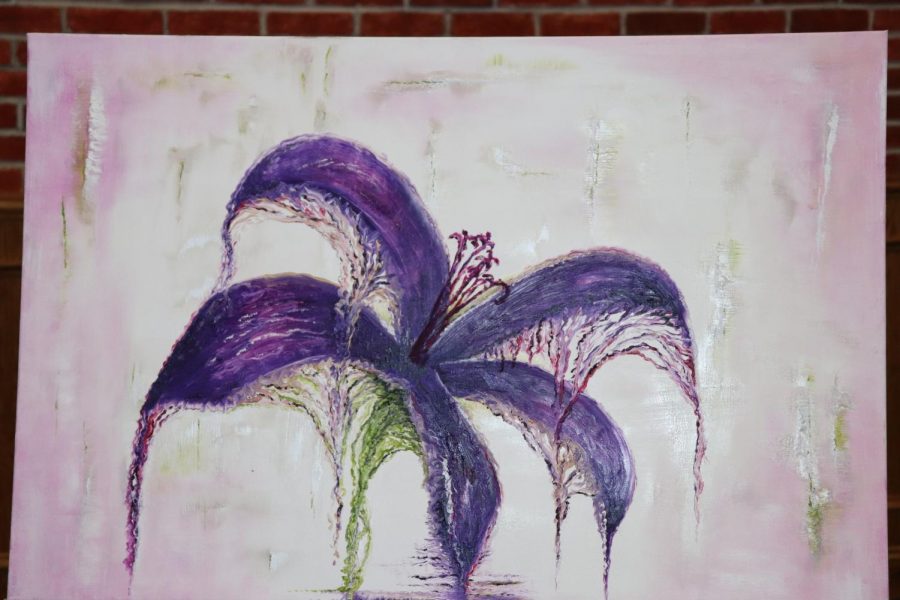 Leave a Comment
About the Contributor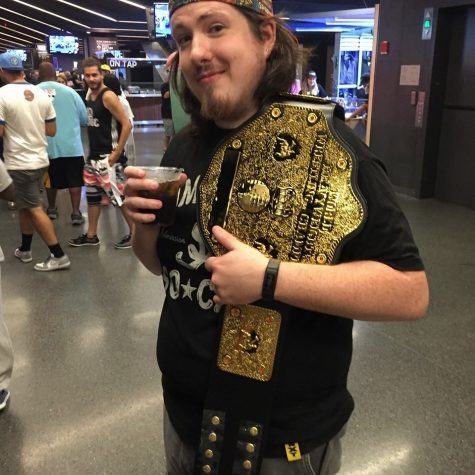 Stephen Lyons, Former Associate Editor
Stephen Lyons is mostly found on chairs and couches in front of a Television. When he isn't wasting his life with Xbox games or TV series, he likes to...