Students React Well to Renovations Within the Hudson View Café
The students of Mercy College have had mostly positive reviews of the new Hudson View Café in Main Hall, following renovations that took place over this previous summer.
In the previous semesters, students often complained about the Hudson View Café, citing the lack of options and potentially long waiting times made it difficult to deal with, especially if one lived on campus.
Going back to last semester, students were given the chance to vote on the potential look of the cafeteria and give feedback to improve upon Mercy's main eatery.
Tom Simmonds, Vice President of Operations, gave more insight into this process leading up to this semester. "The recent renovations at the Hudson View Café stemmed from an information session the College hosted last spring. Students were encouraged to voice their opinions and through this feedback, we implemented new design elements as well as a new salad/breakfast bar which has proven to be very popular."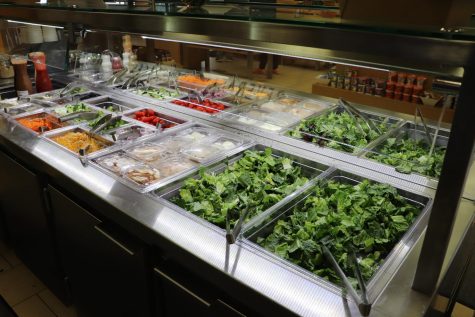 After a summer of rebuilding, students could finally see the changes they contributed to, and the initial reactions have been positive.
The salad bar is completely new for Main Hall. With the moving of the fountain drink dispenser and coffee machines, it has allowed for a place where students not only get the ability to create their own salad however they'd like, but in the morning, it allows students to get breakfast quickly as well, with the option of getting a bagel, donut or other quick bite.
Along with this, the renovation has also seen a new look for the area itself entirely, with more space and a flashier appearance.
"I really like the number of new options. It's also a lot faster too," said sophomore Anna Zaborowska, claiming the changes have helped a lot. "I think that before, it took too long to get in and out, but with all the new changes, you can tell that it has improved significantly."
With many students pointing toward the additions of the salad bar and the ability to receive unlimited refills, it has left many happy. But for students like senior Nishelle Hector, the best change may not even revolve around the food options.
"[The Hudson View Café] has so much more space now, I used to hate going inside there because it would always kick up my claustrophobia. Now I can actually breathe."
Despite some of the initial reviews of positivity, other students still have critical opinions with all the changes.
In a group of three students who preferred to remain anonymous, they were quick to point out that the changes were only cosmetic, with one junior student saying, "I don't really understand what actually changed. It still seems exactly the same as before, except it's slower now than it was before.
Another one of the students claimed the school was wrong to no longer allow for them to take a free water or coffee with their meal, and are not happy with having to choose from the fountain soda. They cite that this is a health issue, and as not everyone wants to consume sugar with their meals.
"I don't understand that, they brag about all of these changes and then just took away the stuff we actually liked," said a member of the disgruntled group.
Along with discussing the school's current changes, they also proposed additions that Mercy could look to add.
A common theme revolved around the amount of healthy food, "I would enjoy if the school added healthier options, like smoothies or even a separate fruit bar," said Zaborowska.
Along with these, students have still had complaints with the meal plan system, complaining about the daily meal limit and the requirement to have a meal plan in order to live at the school as common recurrences.
Students who live at Mercy are required to have a meal plan. With the current options, students are given four choices: 19 meals per week and $175 dining dollars for $2,275 per semester; 14 meals per week and $275 dining dollars for $1,880 per semester; 10 meals per week and $375 dining dollars for $1,575 per semester, or an all dining dollars plan for $1,850 per semester.
Students are required to use their certain number of meals a day and week with most plans, and those meals don't carry over if they are not used. Dining dollars can be used for supplements instead, but students have told The Impact that they feel some extras like water should not be limited to dining dollars, and that all dining dollar meal plans usually way too much for a student over the semester.
Students have also inquired about the lack of a guest meal option, and that a guest would take up one of the student's required meals or would have to fully be dining dollars.
Leave a Comment
About the Contributor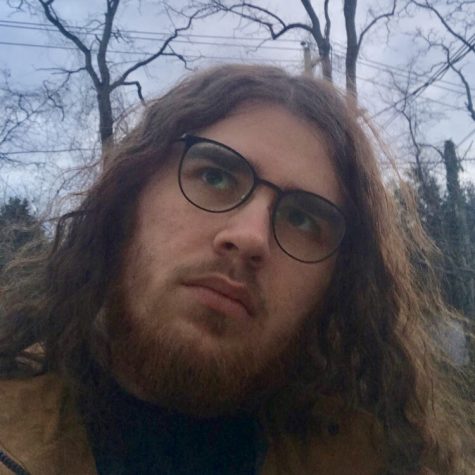 Steven Keehner, Impact Staff
Steven Keehner was the Managing Editor of the greatest publication on the Hudson.

Hailing from the mediocre Town of Oyster Bay, New York, he enjoys...