Dean Hunt is an Advocate for Organ Donors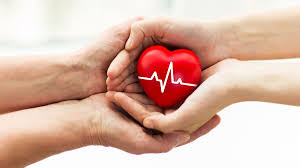 There are approximately 115,000 people that are awaiting organ transplants, and a Mercy dean is hoping to change that.
Deborah Hunt, Ph.D., Associate Dean, and Professor of Nursing at Mercy College, is an advocate for volunteer organ donors.
Annually, 8,000 men, women, and children die while being waitlisted.
"I think that if we can get past the stigma that is associated with organ transplant, then more people be willing to become organ donors," Hunt said.
She states there are a lot of issues around the stigma.
"Some religions do not accept it, and there is other misinformation that causes people to be skeptical, such as age or previous health conditions being a disqualifying factor. But there are many people who are still waiting to receive organs and there are so many that could still be saved through organ donations."
Hunt believes that nurses are instrumental in the process of organ donation. She credits her passion for the cause of her experience in the medical field as a nurse where she garnered knowledge about organ transplants through her work at the hospital.
She remembers how the issue of organ donation began to change.
"It became mandatory for hospitals to facilitate organ donations and people who wish to become donors," Hunt recalls. "I remembered meeting a woman who was a registered nurse and she told me that she contracted hepatitis, and how she was saved by an organ transplant after she suffered from liver failure. That was one of the reasons that inspired me to advocate for organ transplants."
Hunt warns that the process can be a difficult one for individuals who are waiting to receive an organ transplant.
"The waiting process can be a very long one because of the scarcity of donor organs. It also takes a while to match the right person with the right organ, so it is a very complex and complicated for individuals who are awaiting a transplant."
She mentions how people could receive information on organ transplant and the ways they can sign up to become potential donors.
"There are a lot of resources that are available on organ donations from credible websites online. Also, when you are renewing you driver's license, you can check the box to become an organ donor. Once you sign up for that, they usually follow through at the hospital."
The state's website outlines their eligibility requirement for potential donors. According to the website, no one is too old to enroll in the New York state donate Life Registry.
One must be 16 years or older to join the registry and one is advised to speak with family members about the decision to donate.
When one joins the registry, one can donate organs include heart, kidneys, pancreas, lungs, liver, and intestines. Tissues include: eyes/corneas, skin, bone, ligament, blood vessels, nerve, cartilage and connective tissues, One can also specify what organ one can specify what organs and/or tissues one want to donate and for what purpose. For example, one can donate for both transplant and research or just one of these purposes. However, one cannot restrict the donation based on age, gender, race, ethnicity, or other specific factors.
The subject of organ donation is currently being taught to students in nursing school. Hunt strongly believes it is vital for these students to become aware of the key importance that their occupation plays in the advancement of organ donation. However, she expresses her desire to spread more awareness to other students who are outside of the nursing field about the importance of the subject matter.
"I would love if we could have a day where we could have a presentation on organ donations so that students can get more information. However, with the atmosphere of COVID-19, that process has become a little difficult for us. However, there are resources on campus where students can access information if they so desire."
While Hunt is no longer a practicing nurse in a hospital, she mentions that others are still doing great work to champion the cause. Her colleague, Scott Murphy ,coordinates a non-profit organization, LiveOnNY that is geared towards helping people in New York live on through organ and tissue donations.
She says she enjoys when the media covers the topic because "hopefully we cn bring more awareness to it."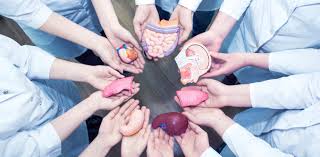 Leave a Comment
About the Contributor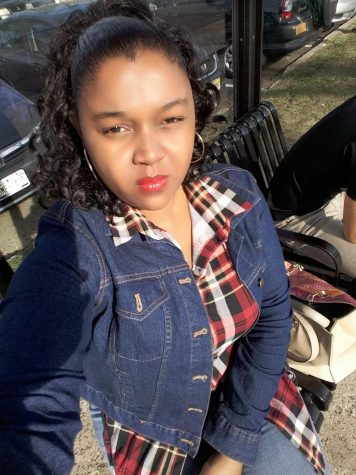 Renae Morgan, Impact Staff
Renae is a Jamaican student at Mercy College that is currently in her senior year of studies. She enjoys writing poetry, sleeping, watching King of Queens,...