Trivia Night Gets Competitive at Mercy College
Knowledge is power, and what better way to acquire it than with a fun game. Every other Thursday from 7 p.m. to 8 p.m., the Office of Student life organizes a virtual Trivia game for those students who like challenges and also for those who need a break from their classes.
"It became so popular this past summer that we brought it back for the Fall on a bi-weekly basis," said Hannah Berling, coordinator and host of the Trivia Nights. Now, Mercy College students can engage in a fun activity while also meeting new friends and winning some prizes.
Trivia nights have been a regular engaging activity in Mercy for many years. However, this past Summer of 2020, the Office of Student Life decided to run a "Summer Trivia League." Students played by themselves or as a team. They engaged in this game once a week from Mid-June up until Mid-August. Participants added points up at each game, and at the end of the Summer, they announced the winners. From there, students requested for it to continue, and the members of the Office of Student Life brought the game back for the fall semester.
"It's my time to de-stress," said Oscar Duarte.
Oscar Duarte, 18, is a veterinary technology student at Mercy College. He works part-time at a nutritional store and the rest of the time is devoted to his studies, homework, and class projects.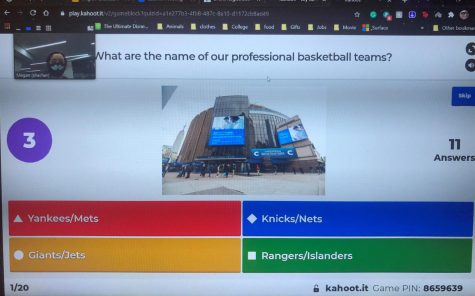 During his first semester of freshman year, Duarte received a message from the Office of Student Life about the upcoming events that were going to be organized during the month, and while going through them he found the Trivia night.
"It called my attention. It's something different that I wasn't expecting," he said. 
The fall semester is usually one of the most intense for Duarte. The cold weather begins and with it the difficulty of leaving the house, the days get shorter, and to top it off, there is not much interaction due to the COVID-19 restrictions. However, this routine seems to motivate students like Duarte to participate in fun and COVID-safe activities after long days of classes and work.
"Our Student Life programming has largely been an in-person initiative, so we had to find ways to pivot our programming online," clarified Berling as her team needed to change the dynamic of their activities because of COVID-19.
"The hosts are very nice, and even the participants congratulate each other when they win," explained Duarte about his first experiences playing back in September. 
Although for some it may be simple entertainment, Duarte considers trivia night as his therapy after his intense week. 
"It's fun, I like it a lot. I can finally unwind and have a break from everything else."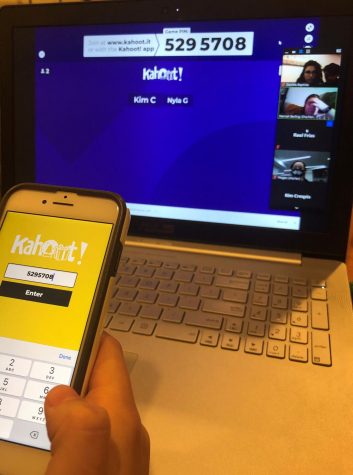 Trivia night is every other Thursday and starts at 7 p.m. and ends at 8 p.m. The game has three rounds. The questions are general knowledge, so any student can participate. The only requirement that is needed is to download the Kahoot! App and write the PIN that is provided before starting the trivia.
The last Thursday before the winter break, the theme was dedicated to New York City. The questions were based on TV shows and movies recorded in NYC. Questions like, "Which borough is larger: Bronx, Queens, Manhattan or Brooklyn?" were also asked to test the participants' knowledge, in addition to questions about its history and population.
"I consider myself quite good at the game, but my opponents are very smart, so it is not so easy to win," said Duarte.
What started as a simple game for fun, is now a motivation and sometimes an intense competition for the students. 
Berling can agree with that. Being the host at all the games, she has seen the growth and progress of the Trivia Nights. "We for sure have some folks who have come to every game. I call them 'Trivia Champions.'"  
After the impact that the Summer Trivia League had on the students, Trivia Nights have seen a consistent 20 to 30 players each week.
According to an article by the Stanford News, games are an educational tool that provides opportunities for deeper learning because they motivate and engage the players in such a way that they are learning without being aware of it. Duarte assures, indeed, that he has learned information that he never knew thanks to this game. 
In addition, "The effect of using Kahoot! for learning," by ScienceDirect, studies show that Trivia games on Kahoot! have a positive effect on learning performance, classroom dynamics, attitude, and anxiety on students.
The fact that no prior preparation or study is required, and the only thing people need is a little motivation and Kahoot! in order to participate, is something that encourages Duarte. Winners not only improve their self-esteem while beating other students but also, only first-place wins prizes such as an Amazon Gift Card. "For the Fall we have provided three $35 Amazon cards per Trivia session," Berling clarifies.
"I believe this type of activity is necessary. Especially in these times of chaos, it's nice to have something fun and competitive to do to get your mind off school."
Leave a Comment
About the Contributor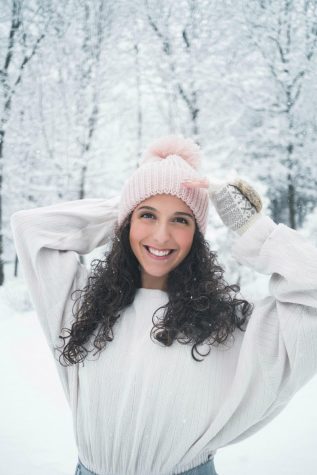 Daniela Baptista Haros, Impact Staff
Daniela was born and raised in Barcelona, ​​Spain. In the fall of 2016, she moved to the US with her family. This became a major turning point in Daniela's...