Welcome to Game Worlds: The Innovative New Class for the Spring Semester
Ralph "Woody" Sullender, an assistant professor at Mercy College, along with the Design and Animation Program are excited to submerge students into the world of gaming with the introduction of a newly created class for the Spring semester, "Game Worlds."
"I get excited by classes that I think students will also be excited about."
The course is MTEC 395 (CRN 13338). The class will begin in January 2021 in the spring semester and aims to be an entry point to the world of video game creation, specifically and individually considering the different aspects that the industry values. This entry point will allow students to understand that creating a video game is a complex process that involves innovation and problem-solving. At the end of the term, a common goal will be sought: the creation of a video game that works just as the students wanted.
 Sullender started working at Mercy College in 2011. From a young age, he had been enthusiastic about technology and creating his own games. He teaches many production courses at Mercy, however, this spring he will show the art of making a computer do what people want. Students will learn computer language and the basics needed to create a video game while improving their creativity and technical skills.
"Game Worlds is a project-based learning class, where the only way students will learn is by doing and making stuff."
According to the New York Times, back in 2005,  Electronic Arts, the No. 1 game maker, based in Redwood City, California, has been a leader in encouraging universities to develop game programs.
There are several factors that motivate Sullender to start this new journey with his students. "A lot of my motivation is media literacy." This means that by taking something apart and seeing how it is made, then students can understand the whole system much better.
Going through the steps of building a video game, understanding it, and being aware of how it was assembled, are some of the goals that Sullender expects to reach with his students. 
"Students will be able to critique games because they know how they were made."
Another issue that motivates Sullender is practicality, or as he says:  "how students can use all these tools in their future."
Sullender wants to teach his students how to take advantage of this technological advancement in different ways. For example, there are numerous applications when using game authoring software. Companies use them to make movies, as well as creating virtual reality or even architecture and engineering visualization. This is where you can design a building and then have people experience it using a virtual 3D model. 
"I'm more interested in the boundaries of this and how we can use the technology in more interesting ways than just running around shooting people."
There are no prerequisite for taking this class. Sullender, however, recommends having some knowledge of computer science because he assures that, "the technology we will be using is somewhat complicated." He suggests that students who will get enrolled in his class to have some basic software experience. This is important because they will feel more comfortable in the class when having to operate and use code. 
The online class will take place on Mondays from 1:15 p.m. to 5:45 p.m. If the rates of COVID-19 in New York go down and students are able to attend class in person, they will have the possibility to use the computer labs.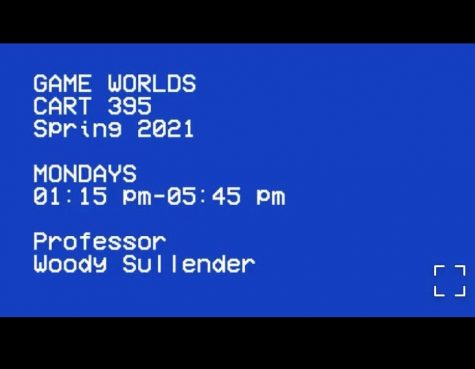 If this does not occur, Sullender has been preparing in advance for his new class. "I've been making videos of lectures where students can learn the material on their own time, allowing them to rewind and rewatch whatever material they need." Nevertheless, there will be some challenges for the professor and students. The in-person classes where Sullender would normally walk around the classroom, make suggestions, ask questions, or simply get someone on one time with individual students might not be a possibility this coming semester.
"The challenge now is that students need to more self-directed" 
Games are now one of the most lucrative forms of media in the world. In 2017, movie box office receipts for the United States and Canada were $11.1 billion. National spending on games during the same year was $29.1 billion, according to the NPD Group, an American market research company.
Sullender concluded by saying that there is a difference between playing games and creating them. Students will have to overcome problems in every project and by having a big group of people that will have to solve different tasks, Sullender will learn a lot as well by helping them.
"We will all learn together."
For more information, students can reach out to Prof. Sullender via email at [email protected].
Leave a Comment
About the Contributor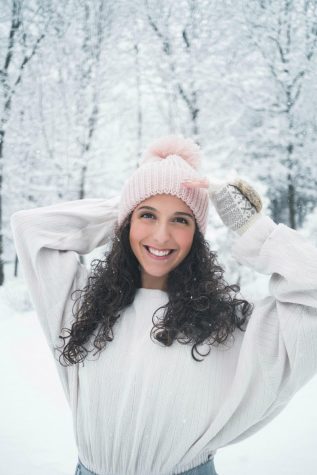 Daniela Baptista Haros, Impact Staff
Daniela was born and raised in Barcelona, ​​Spain. In the fall of 2016, she moved to the US with her family. This became a major turning point in Daniela's...