Mercy Pleads With Legislators to Protect School Funding
Mercy College's faculty and students met with New York State Legislators in an appeal for student aid during Student Aid Advocacy Day last week.
The staff urged legislators to reject the proposed elimination of the Bundy Aid in the 2022 fiscal year budget and requested for an increase of the Tuition Assistance Program (TAP) awards. This year, due to the ongoing pandemic, the Student Aid Advocacy Day was held virtually on Feb. 9 and Feb. 10.
"All of the colleges are receiving 20 percent less of the TAP award that was awarded this year to the student's account, and also any remaining fund that we were supposed to get for the 2019/2020 budget as well," said Barbara Jones, director of HEOP, STEP, and CSTEP at Mercy College.
The Bundy Aid is a source of funding for many colleges in New York state. It is earned based on the number of degrees conferred and is used to fund student aid and other student support programs.
Among those cuts are funds that were already guaranteed for the students and funds that the school has already awarded to them according to Jones.
Earlier in January, Mayor Bill de Blasio presented New York City's preliminary budget for the fiscal year 2022 (FY22), a budget that would withdraw funding from several student aid programs.
"After one of the most painful years in our city's history, this budget puts us on a path to recovery while making responsible choices in light of steep revenue losses due to COVID-19," said De Blasio.
In a testimony to the New York State Senate Committees on Finance, Drew Bogner, the Interim President Commission on Independent Colleges and Universities (CICU) argued that the Federal emergency relief aid does not waive New York from its commitment to students or their families.
"We urge you to reject the Executive's proposal to eliminate direct institutional Bundy Aid. The executive incongruously cites federal pandemic relief aid as an excuse to cut critical Bundy Aid for independent colleges," wrote Bogner.
Data provided by Bogner stated that:
100-plus private colleges and universities;
40 percent of all college students in the state attend private colleges; nearly 500,000 students total, more than half of whom are New York residents;
Two-thirds of private college students in New York are from families that earn less than $125,000 annually;
40 percent of the Black and Latinx students who attend college in New York attend a private college;
New York's private colleges confer 49 percent of the bachelor's, 72 percent of the master's, and 78 percent of the doctoral degrees awarded in the state annually;
415,000 jobs supported by New York private colleges;
According to Jones in the last five years, the TAP fund has not seen any increase. She called on the legislators to increase the minimum TAP award to $1,000, increase the maximum TAP award to $6,000, and increase the TAP income eligibility ceiling to $110,000
Legislators who met with the faculty included Carl Heastie, Catalina Cruz, Brian Benjamin, Karina Reyes, and Sen. Brad Hoylman. Some had other team members and representatives speak for them.
"While we can't say it highly for sure where the Assemblywoman stands on these specifics asks today, we can definitely assure you that the assemblywoman is always in support of higher education." Said Devin Ly, Cruz's representative.
Students at Mercy College were able to advocate and offer their accounts on what student aid means for them.
"I believe that now is possibly the worst time to reduce student aid considering we are in the middle of a pandemic. Thanks to CSTEP I was able to receive guidance and motivation. My education is something valuable," said Penelope Monegro, a sophomore at Mercy College and member of the CSTEP program
There is still time to show support, and the New York Student Aid Alliance urges supporters and students to advocate through their website. https://newyorkstudentaidalliance.org/.
Leave a Comment
About the Contributor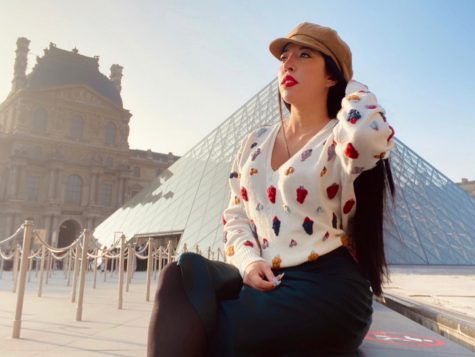 Nicole Alarcon, Associate Editor
Nicole Alarcon is a senior at Mercy College, majoring in journalism. Born in São Paulo, Brazil, she moved to the United States at 10-years-old.

Nicole...