Mercy College Hosts OPT Workshop for International Students
International Student Services hosted an optional practical training workshop to inform International students about their options for work authorization in the U.S. after college completion last week.
Joi Sampson, who is an Associate Director of Career and Professional Development at Mercy College, was the guest who was invited to advise students about the various job techniques that they needed to explore to have a successful job experience in the U.S. This virtual program took place on Feb. 17.
Sampson quoted a study that was conducted by NACE, a national organization for career professionals, in 2020 that lists important attributes that employers require in a candidate for hire at their respective establishments.
"You will see that internship experience as a requirement decreased a little because I think employers understand that with COVID-19 students are not able to be as active with internship and finding work as they used to be, so I think that there is a level of understanding there," Sampson said. "However, there are some things that remain important and that is GPA. The rule of thumb is that if you have a GPA of 3.0 or higher then you are encouraged to write that on your resume."
Sampson warns that it is important that students are cognizant of the skills, values, and interests that they bring to the table and the appropriate job that it aligns with when they are searching for employment.
She mentioned Focus 2, which is a Mercy College assessment tool that can assist students in matching their skills to the right job.
"You can get to Focus 2 by going to career.mercy.edu to find out more information about this assessment tool," she said. "If you have ever done an online quiz to see what kind of personality you have or any question like that where you find out about yourself is similar to what Focus 2 is about."
She emphasized that Focus 2 will help students find out about their values and skills. "This tool is accessible to all students. It does different assessments with you to ascertain what your interests are, what your personality is, what is important to you as well as exploring your leisure."
Sampson mentioned the importance of conducting yourself professionally during a virtual job interview. She highlighted specific tips that students should keep in mind during this crucial process.
"It is important that every student prepare for their virtual interviews like you are present in person," she said. "Be mindful of the lighting of your technology, how you dress for your interview, and the things that are in the background while you are conducting your interview."
She emphasized that formal attire for an interview is vital. "Whether you are online or in-person, employers still want you to dress formally for interviews. I tell students to ensure that they dress formally at the bottom half of their bodies as well because it helps them feel like they are in the mode of interviewing."
For the second half of the workshop, Valarie Monaco, the Director of International Student Services gave a presentation to students about the necessary steps that they need to take to enroll in the OPT work authorization program.
"OPT is apart of the F-1 status for International students that provides them with valuable and meaningful work experience by adding to the skills that they have already learned at Mercy," Monaco said. She mentioned that there are certain criteria that must be met before students can qualify, "Students must be in lawful F-1 status for one academic year before they should think about applying for this program. Students are only eligible to apply after completing an education level and this work authorization must be linked to the student's program of study. Therefore, whatever the student studied during their time at Mercy, the work experience that they find should relate to that academic major."
Monaco emphasized that participation in this program is not mandatory but that many international students find it to be a beneficial experience.
"Many students are interested in gaining that work experience especially after paying so much for their tuition at an American school. A lot of students want to take advantage of this opportunity and move on with the next chapter of their stay here."
Leave a Comment
About the Contributor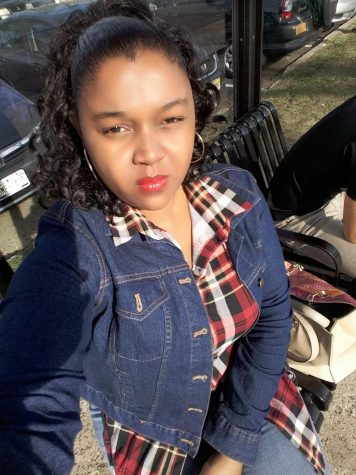 Renae Morgan, Impact Staff
Renae is a Jamaican student at Mercy College that is currently in her senior year of studies. She enjoys writing poetry, sleeping, watching King of Queens,...