Mercy Alum Saves Child in Deadly Bronx Fire
Mahamed Keita, a Mercy College alumni who graduated in 2019, doesn't see himself as a hero. Even though everyone around him does.
The night of Jan. 9 is when Keita earned his new title.
He was awakened by the cry of a fire alarm. Keita says that this particular sound was a recurring annoyance in his 19-story Bronx apartment building.
"Come on," he told himself. "It's too late for this. Not again."
Keita went on to explain that since this fire alarm goes off so many times, most residents simply ignore it. "Nobody really takes it seriously."
Unfortunately, this decision turned out to be a near fatal mistake.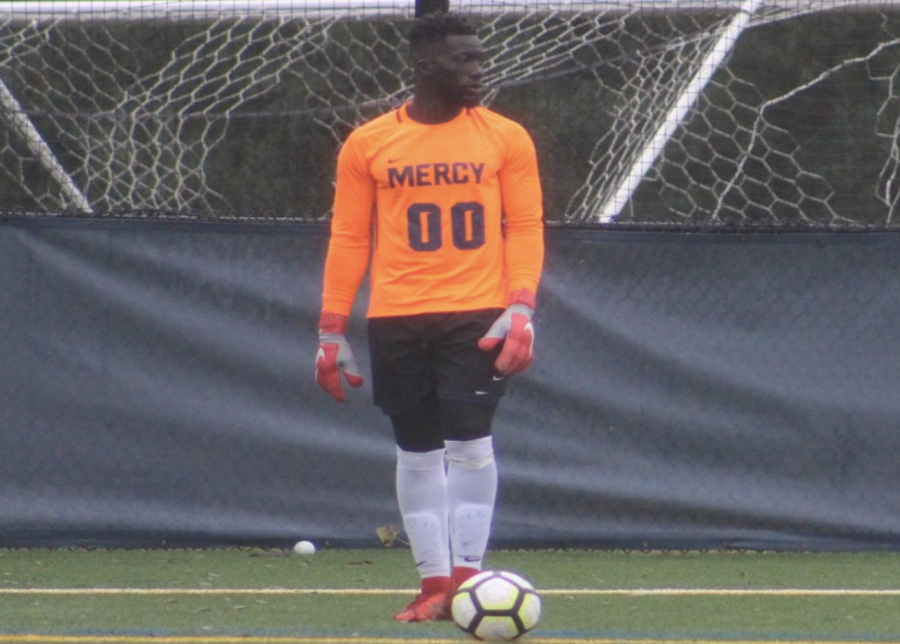 "This is going to be one of the worst fires we have witnessed during modern times," NYC Mayor Eric Adams said from the scene of that morning's 5-alarm fire at East 181 Street on the NYFD Instagram.
Nearly 20 would die and dozens more would be injured.
FDNY Commissioner Daniel Nigro would state on the NYFD Instagram that the fire would encompass two floors and that units arrived within three minutes and that this type of fire was "unprecedented in our city.'
"They were met in the hallway with this fire, very heavy smoke very heavy fire. Units pushed in. The smoke extended the entire height of the building, which is very unusual," Nigro said in the release. "Members found victims on every floor and in stairwells and we're taking them out in cardiac and respiratory arrest."
Yet Keith knew none of these details. Around 10 p.m., he tried to find a way to fall back to sleep with the alarm ringing throughout his apartment. Just 10 minutes later, heavy dark smoke threatened to engulf his entire room. It was everywhere.
What Keita didn't know was that a space heater that was supposedly running for days sparked a fire that would ultimately rip through the entire building and result in the deaths of seventeen individuals and injure another 42.
"I got up and rushed into the kitchen to see if it was coming from my apartment. I then opened up my door to the hallway and there was so much smoke…I couldn't see anything."
He quickly rushed back into his room to grab his winter jacket and a pair of shoes. After he left his apartment, he found dozens of people who, like him, were racing to safety.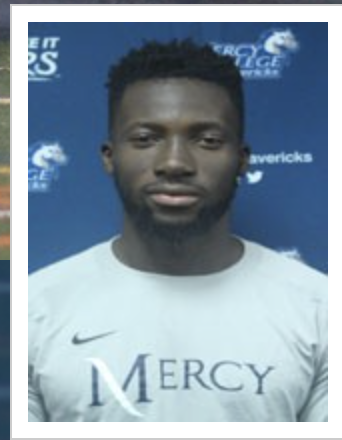 Eventually, he reached the nearest staircase and dashed down it. As he hurried for safety, he took a hard fall down the stairs, injuring his leg. He was both hurt and terrified, but he made himself continue on.
"That was the only thing running through my mind. I knew I had to go. I had to get out…"
Running was something Keita knew well. The 6-3, 210 lb. athlete on the men's soccer team when he was studying as a criminal justice major. An accomplished athlete, he was always one to push forward and keep running.
Until he stopped in his tracks while escaping the fire. Halfway down the stairs, he paused as he encountered a woman with two children.
That is when his priority changed.
The woman, who he would become close to, is Fatima Wood. She was like him, struggling to escape the smoke and fire. She was also struggling to keep her two children close to her and carry them out. Keita saw this and decided to do what he thought was right.
Even if it would have cost him his life.
He asked Wood if she and her children needed help, and she said yes. So that's exactly what he did.
He carried Wood's three-year-old daughter to the down the stairs.
"It was my first time meeting them. They lived on the 19th floor and I lived on the 16th. I took the girl, covered her nose."
And away they went.
The four of them eventually found others fleeing to safety and they all found one of the two exits out of the apartment building. But, unluckily, they reached the exit that was on the side of the building where the fire was.
That's when the fear hit. They were scared. Confused. Time was ticking away. Every moment mattered.
"I saw people rushing back up because we couldn't go anywhere and we couldn't see."
But he knew up was not out.
"I kept telling people 'We can do it. Let's go. Just cover your nose and we can go through it.' And we did."
This courage and willingness to carry on through the smoke is what helped others find strength in themselves to find the other exit.
But there was still moments of fear left.
"That's when I lost the mom and the other kid," Keita remembers.
Media outlets reported that 17 people died in that blaze. Over 60 people were injured and over 30 people ended up in the hospital.
"When there is a crisis in this city or state, we are in this together … And we won't succeed if we're not united," Mayor Eric Adams said during a news conference the next day.
Thankfully he, the young girl, and the other residents that were with them, found their way out of the blazing building and onto the freezing street. He couldn't see the mother and her other children outside, so he waited with the girl and tried to find them.
"It was cold," Keita said. "And the girl didn't have a jacket on so I put my own around her…after we found the mother they took the kids to the hospital. Thankfully the girl was fine."
However, he wasn't. He had to stay in the hospital for a few hours due to the amount of smoke he inhaled and his injured leg.
Since the events on Jan. 9, Keita has on multiple occasions met with Wood and her daughter.
"She's really nice," he says.
In a recent Instagram post, Keita explained that he's "so blessed and honored I was able to help her."
He later said: "We definitely built a bond that will never be broken."
Many in the Bronx neighborhood are still looking to pick up the pieces. Nigro would comment on the NYFD Instagram, "This fire took its toll on our city."
After the fire, with so many stories of pain and loss, many have started seeking Mahamed Keita as a hero. But he doesn't feel comfortable with that status.
"I keep telling everyone that I don't consider myself a hero. I feel like God put me at the right place at the right time to help someone else. I just happened to be there and be able to help them. So I just went for it."
Leave a Comment
About the Contributor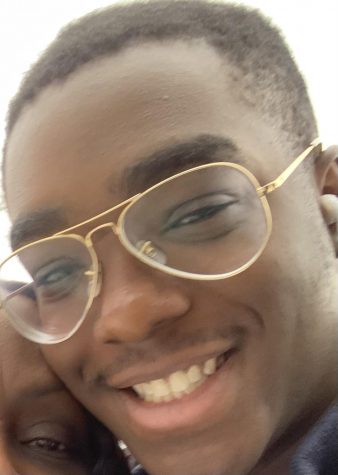 Maleek Munroe, Senior Editor
Maleek Munroe is a senior at Mercy College, majoring in communications. He graduated Nyack High School, where he found his love and passion for both...