Westchester County Declare Day of Prayer For Ukraine
"They invaded our home in Ukraine. We wanted to invade their home here," said Andrij Burchak, the Executive Vice President of Governance, Planning, and Development for SUMA.
The Day of Prayer announced by the County Executive of Westchester on Feb. 27 gathered government officials and local religious leaders. The event started with a morning prayer service at St. Michael the Archangel Ukrainian Catholic Church in Yonkers, followed by an auto rally which led protestors to the Russian Diplomatic House, located in Riverdale, New York.
In a press release from the County Executive office, George Latimer reinforced his solidarity with Ukraine as he called for peace around the world.
"
This is not just about religion to me. It's about showing your humanity
"We are here in a human capacity. We see the humanity here in the Ukrainian community of Yonkers, in Westchester County, and by extension, the world. We are praying, all of us, for justice to be done in Ukraine. We will continue to pray for peace in Eastern Europe and across the globe."
The Diplomatic House is where many Russian diplomats and their families live while working at the embassy. The Impact was unable to reach the Russian Consulate in New York City for comment on the Day of Prayer and Auto Rally.
The Mayor of Yonkers, Mike Spano, Latimer, and the SUMA Federal Credit Union administration joined together to support the local Ukrainian Community.
"This is not just about religion to me. It's about showing your humanity," said Yuriy Fizr, Vice President of Tech and Innovation for SUMA Credit Union, and coordinator of the Ukrainian American Congress Committee.
According to Roman Kozicky, the CEO of SUMA Federal Credit Union, the events also gathered support from different religious groups. "We had Roman Catholics, Ukrainian Catholics, people of Jewish and the Muslim faith. Everyone. You name it – it was there."
According to Burchak, about 150 cars attended the auto rally, which stretched close to nearly three miles.
"A lot of people went with their own cars. It was almost like some kind of convoy," said Fizr.
The Day of Prayer and auto rally was in response to the Russian invasion of Ukraine on Feb. 24. This invasion marked the most prominent escalation in the Russo-Ukrainian War, an ongoing conflict in Ukraine for over the past eight years.
The war has mainly been fought between Ukraine and Russian-backed separatists in Eastern Ukraine. The Russian military campaign marked the largest conventional military attack in Europe since World War II, according to the former U.S. Ambassador to Russia.
According to Kozicky, St. Michael's hosted nightly Rosary vigils since the beginning of the Russian invasion, including a special requiem for those killed in the 2014 uprising, which was already an annual event.
The state of New York is home to the largest population of Ukrainians in the United States. According to census data, 8,160 people in Westchester were born in Ukraine or have Ukrainian Ancestry. Over 20 percent of these individuals reside in the city of Yonkers.
Family members attending the events sent back photos to family and friends in Ukraine to show solidarity with them.
"So they know they are not alone in Ukraine," said Burchak
To Kozicky, the importance of prayer goes beyond the need for help and courage, especially when in a setting like the Day of Prayer.
"
I feel the world is with us right now besides one psychopath
"There is a strength you find in prayer, especially when you have more people joining in prayer. You find the strength you may not have had otherwise."
Kozicky, Fizr, and Burchak all spoke of the support they have received from the community, including non-Ukrainians, who are volunteering and donating to support the Ukrainian relief efforts.
"It's incredible. I've never felt this before seeing signs up from non-Ukrainians supporting us. Non-members of our credit union saw our website, and they came to support us," said Kozicky.
Fizr also noted how the entire world, besides Russian President Vladimir Putin, has united behind the Ukrainians in this conflict.
"I feel the world is with us right now besides one psychopath," said Fizr.
Yonkers Police Department and the New York City Police Department helped escort the rally to and from the diplomatic house.
"Both police forces were tremendously helpful and supportive," said Kozicky
Kozicky also stated how important this day was for the community with how interwoven faith is for the Ukrainian people using a common Ukrainian saying.
"Без Бога ти навіть не намагаєшся переступити поріг."
Without God, you don't even try and go out through the threshold.
Leave a Comment
About the Contributors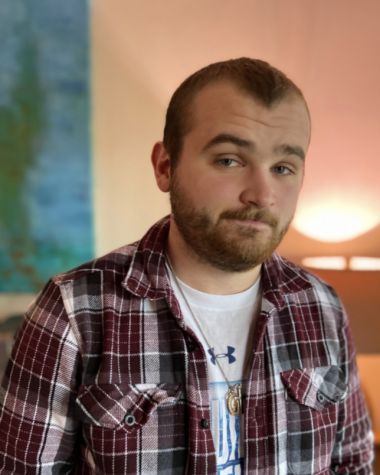 James Tiedemann, Managing Editor
James Tiedemann graduated from Mercy College in the May of 2022. He transferred there after graduating from SUNY Orange with his Associate's Degree in...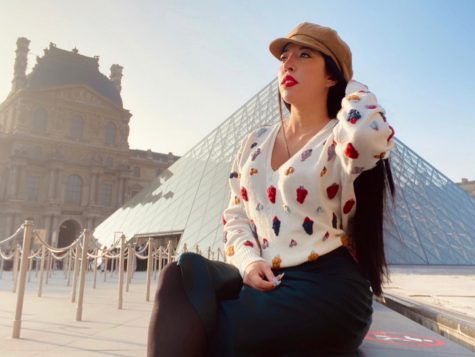 Nicole Alarcon, Associate Editor
Nicole Alarcon is a senior at Mercy College, majoring in journalism. Born in São Paulo, Brazil, she moved to the United States at 10-years-old.

Nicole...