Mercy-NTIA Partnership Distributed 800 Laptops and Verizon Hotspots
Mercy College held an event to loan out 800 laptops and internet hotspots to students on March 24. The event was made possible because of a 2.6 million dollar grant from the Department of Commerce's National Telecommunications and Information Administration (NTIA).
Mercy was among the first of 93 institutions nationwide to receive the grant. With it comes a laptop and hotspot for an eligible full-time student to use even post-graduation.
The loaner laptop will be distributed to students based on need. Those who do not have access to a computer or high-speed internet will be prioritized. To apply, students must fill out a form and eligibility will be determined.
"I am so happy that we can provide you with the resources you need to be successful," said, Dayanna Lee, IT project manager for Mercy.
The initiative is set to bridge the digital divide and ensure that all students have access to the technology necessary to learn. Given that Mercy offers online courses, students need the proper online learning resources to be active participants in the class.
For some at Mercy, it's been extremely difficult to be engaged in their classes without having access to the essential tools needed as a college student so supporting and facilitating their academic careers is key to solving this issue.
Mercy's Chief Information Officer Camille Shelley spoke about the goals of the initiative in a recent Mercy press release. "This grant – and the deployment of laptops and high-speed Internet – could not be more critical to the academic journeys of our students."
Mercy is touted to be a college that offers quality education, so accessibility to the internet which could translate into developing digital skillsets may benefit students when they graduate and enter the workforce.
Although technological assistance is being granted to the student body, it isn't limited, meaning that Mercy will also provide low-income communities with the same help.
This will be done in an effort to prepare underserved communities with certificate courses and live training through the CERTiFi program at Mercy College. The program is designed to provide six to eight-month certificate courses to those with or without a degree.
The courses are taught by experts in various fields. The most notable ones are Google, Intuit, IBM, and Meta. View the available courses here.
Fortunately, students are being receptive and welcoming to the new initiative, especially with the remaining lingering effects of the COVID-19 pandemic. For example, at the height of the pandemic, all classes were done online, so some students were affected by this drastic change.
As a result, recognizing the importance of investing in technologies and infrastructure to ensure all students have an equal opportunity to education is on the rise. By providing the necessary tools, students are expected to be successful in an online learning environment.
The Eighth Broadband Progress Report by the Federal Communications Commission (FCC) stated that approximately 19 million Americans or six percent of the population still do not have access to a fixed broadband service.
This affects all aspects of life as the modern world requires individuals to have internet access to be actively participating. Having access to the internet facilitates success in education and the workplace.
In a blog post, the NTIA stated that one in five U.S. households is not connected to the Internet which needs to be addressed. Mercy College's partnership with the NTIA has proven to be a step in the right direction.
The Mercy College-NTIA partnership providing laptops and hotspots to students is a needed form of assistance to tackle the issue at hand. With that said, bridging the digital divide will require adequate investments in technology to foster an inclusive and accessible education for all.
.
Leave a Comment
About the Contributor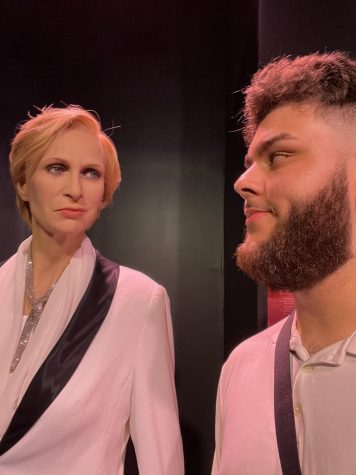 Joshua Ochoa Diaz, Impact Staff
Joshua Ochoa Diaz is a junior year Journalism major at Mercy College.

He writes a column titled "Cluttered Library of Thoughts", where he likes to talk...