Mercy's Medical Mission Trip To Dominican Republic Treats Hundreds
The Dominican Republic was the home for sixteen students from the Physician Assistant Studies, Physical Therapy, Communication Disorders, and Occupational Therapy Assistant Studies programs for five days in March as they helped treat hundreds by serving as health care providers.
The last year Mercy College students and faculty from the School of Health and Natural Sciences were able to embark on a medical mission trip was 2019. The trip was put on pause due to the global COVID-19 pandemic but fortunately, they were able to resume those missions this year.
During the trip, the students and faculty provided care for low-income areas in and around Santo Domingo. Friends of Lead-Free Children and Continental Food and Beverage Inc./Inca Kola USA made the trip possible by not only sponsoring but organizing it all.
Those involved in the trip look forward to the experience because they "get to practice being providers," said Nicole Jarck, a student in the Physician Assistant Studies program.
While visiting, the Mercy team went to multiple locations to treat patients. Among them were two schools in Santo Domingo and a clinic in the region of San Pedro de Macoris. There, the students were able to apply their knowledge and skills to the test in a real-world setting.
Nannette Hyland, the director of the Physical Therapy program, was ecstatic to see the collaboration among the students. Via a Mercy press release, Hyland had this to share: "I was so proud to see that students were able to apply what they've learned with such compassion and empathy."
For those in need, many gathered outside the clinic site to meet with the team of Mercy students and faculty. Prior to being treated, there would be an initial assessment for each patient. Once that was completed, the patients would meet with the team before heading to a pharmacy to receive medication.
Brian Baker, assistant professor in the Physician Assistant Studies program, also spoke on the difficulties of trying to build patient rapport in an uncontrolled setting. The students were, fortunately, able to attend to the needs of each person in just a "matter of seconds."
Collaborative efforts and working amongst a team are key in the medical field because medicine is regarded as a "team sport," Baker said.
Students in the various programs also detailed how they would see multiple patients simultaneously and how that felt overwhelming. Although this is true, it is a truly rewarding experience for everyone involved.
Not only were the students able to help patients, but they were informative throughout their care. For example, some patients were misinformed about self-treatment and the students offered healthier, alternative solutions as remedies.
At times, it was necessary to explain why what certain patients were doing was wrong and how it was worsening their health problems. As a result, students were able to appreciate their medical literacy and education even more so than they already did.
Many of them even shared how important it is to build a relationship with the patient and how an investment into that growth ensures that they'll be engaged throughout treatment. Throughout the entire process, the students were looking to continue helping and wanting to do more.
Mercy will continue to offer medical mission trips like these and students have been extremely receptive as it may be one of the reasons they chose to attend the college. Inevitably, the lessons learned during the experience will prove useful to the student in their future career.
The trip not only gave the students a new perspective on healthcare but opened their eyes to the importance of being readily able to care for their patients in an empathetic and compassionate manner. Ultimately, real-world training and practice like the medical mission trip to the Dominican Republic will only continue to shape our future healthcare providers for the better.
Leave a Comment
About the Contributor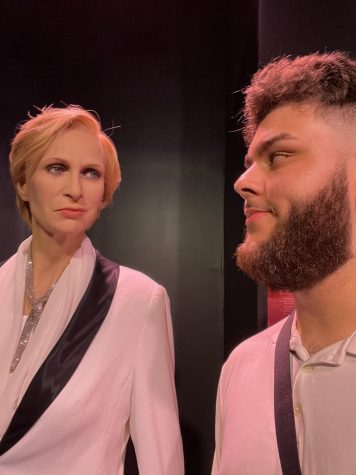 Joshua Ochoa Diaz, Impact Staff
Joshua Ochoa Diaz is a junior year Journalism major at Mercy College.

He writes a column titled "Cluttered Library of Thoughts", where he likes to talk...