Billy Volek: The Story of My Favorite Backup
It takes a special loser to admit that they have a favorite backup quarterback. Luckily, for you all, I'm that loser.
The quarterback is the most complex and difficult position to play in any sport. In no other team game is there so much pressure on one player to succeed. If a pitcher has a rough outing, you can just swap them out or rely on your offense. If a goalie is dropping the ball, you can put in a backup. But the quarterback position is different.
While you still get your backups, the dip in quality is greater than any other sport. For every Peyton Manning, you have a Brock Osweiler sitting in the ranks, waiting for the moment no one ever wants: for the backup's number to get called in.
Sometimes these backups can be rookies waiting to get their chance or veterans who have been benched for that said rookie. But the best of the backup quarterbacks are the career backups.
There's something beautiful about making millions of dollars over the course of your career by just waiting. It's a bizarre phenomenon, but as I've mentioned in Tales of an American Redhead, bizarre is the name of my game.
It takes a special loser to admit that they have a favorite backup quarterback.
Luckily, for you all, I'm that loser.
***
I won't act like the story I'm about to lead this story with is necessary, but I can't share my love of Billy Volek without sharing this.
Like many football fans, I used to be in love with the EA Madden Football series. While NCAA is and always has been the undeniably better series of the two, Madden has always been the choice of my friend group, which in turn, made it the game I'd end up playing.
The beautiful part of my friend group, ironically referred to as the "OG Squad," was that along with all supporting different NFL teams, we all fucking loved to roast each other about our choices (we still do now.)
For instance, you had me, the Philadelphia Eagles fan, who would get ripped on for my teams (at the time) lack of a Super Bowl victory (thanks Nick.)
You had Brandon, who was, along with being a major dumbass, a huge Jets fan, which writes itself. Peter had his Giants, Mikey with the Ravens, Ryan with the Texans, and so forth.
Naturally, our combination of interests in sports and video games made, wait for it…. sports video games our natural choice! So when we created our online Madden 13 league, known as The Road to the Superburg, I never imagined that along with creating one of the most entertaining video game leagues my friends and I had made, I would also find a new favorite backup player.
We all picked our teams, despite great hesitation, we kept the teams real instead of moving toward the fantasy draft route. I picked my Eagles, as I always do in these leagues; me being the hardcore Nick Foles believer (back in 2014,) I traded Michael Vick to Jacksonville and started Foles.
But there was one problem. Nick Foles sucked in Madden 13.
I knew I made a massive mistake, but I couldn't get Vick back. So like any great Madden General Manager, I went to the free agency tab.
Here's my number one tip for looking for a free agent QB: always sort by deep throw accuracy and sign the guy with the highest attribute. Because nothing is more fucking annoying than overthrowing a wide open receiver.
So I did this, and there he was: the 37-year-old Billy Volek.
I won't act like I was blown away by what I was looking at. The dude looked like an uncomfortable mix of Conan O'Brien and Carson Palmer, but the former Fresno State QB met my criteria. So I picked him up and threw him straight into the fire.
Little did I know, however, that while in this fire, a god would emerge.
I'll never quite understand what made Volek so good, but everything he did just seemed to work. He couldn't have been any higher than a 75 overall, but in my many years of playing football video games, I can't say I've ever used a better player.
He could throw short, he could sling deep, and he even made the occasional run when he had to.
As we kept going further into our season, I quickly noticed that I was still undefeated. Volek was lighting up AI squads left and right; there was nothing that could stop me.
Soon enough, we completed our undefeated regular season. The MVP and Coach of the Year came with it to Volek and me, respectively. I walked into that postseason with no fear I would bring home the 'Burg.
But as I found it, it didn't matter that Volek had broken the regular season yards and touchdown record, because when the playoffs come around, everyone can start anew.
I don't remember who I beat to get to the Superburg, but I remember my opponent: Mikey.
To explain the competitiveness between Mike and myself would take an entirely new column, but whenever we did anything related to sport video games, it almost always came down to him and myself. I knew this. He knew this, too.
He had also discovered his own "star" also: Tyrod Taylor. Nowadays, Taylor is a good QB in the NFL, but back in Madden 13, he was nothing more than the backup to the "Elite" Joe Flacco. But Taylor could run. And if anyone has ever played Madden, a running QB is a godsend.
Lucey, having gone either 15-1 and 14-2, made for the best opponent to take on my undefeated squad.
Little did I expect, however, was that I would lose this game.
I don't recall the score, but I remember Volek having the worst game he had ever had while I used him. I was heartbroken and upset he could do this to me. He was supposed to be my savior and when it mattered most, he abandoned me.
The loss destroyed me. I took longer than I'd like to admit that someone defeated me, but I was. And we were getting ready to start the second season when everyone made a shocking discovery: Volek, the former league MVP, was no longer on my squad.
Yes, I left him to linger in the free agency pool, where he remained for the entire offseason. Ryan, who for some reason, acquired both Kurt Warner and Phillip Rivers in the same offseason, traded Rivers to me, so I didn't see the need to Volek.
Much like the season previously, I was wrong again. I played and won one game with Rivers before dealing him, again. I knew what I had to do, I went to the free agency pool and found the man sitting there, waiting to come back to Philly.
I knew what I had to do: win it with Volek.
But this was a new league; Tyrod Taylor would throw for nearly 100 passing touchdowns and destroy every record I had set the season before. But liked I learned, it's not about how you start, it's about how you finish. I set my mind on winning the Superburg, I played to win.
I lost one game that season, but I still clinched the one seed, which was all I cared about. Volek carried the team to another great season, but I knew it wouldn't mean shit if I didn't win it all.
I remember beating Peter's Falcons (formerly of the Seneca Wallace-led Vikings,) and Spencer's 49ers. But I set my mind on only one person: Mikey.
Much like everyone expected, we met again in the second ever Superburg. This wasn't just any rematch, it was a grudge match: could I overcome the embarrassment of last season? Or was Mikey on the verge of a dynasty?
You should know what happened next.
I kicked the hell out of the Ravens. In a shocking move, I forced him to rage quit. Just an in-game season after Volek's worst game with me, I felt like he played his best then. He didn't have his best game statistically, but I was in my mode and I knew that the title would come home with me.
The now 38-year-old Volek had become a legend in our friend circle. Not for being the fourth quarterback to pass for 400 years in back-to-back games in real life, but because he was the ultimate underdog. He had no right to be that good, but perhaps that's what made his story that much more beautiful.
That was the last season of the RTTS on Madden 13. We eventually completed one more official season on Madden 15 many years later (which I won again by defeating the AI-led Patriots,) but the impact of those Madden 13 years created a joke, a meme, if you will, that will never be forgotten.
Even to this day, the tale of Billy Volek is one that will always make us laugh and reminiscence of an easier time. We're all growing up and going our own way, but we can find solstice in this backup quarterback I used in a video game; if that isn't true friendship, I don't want to know what is.
For that reason, Billy Volek will forever be my favorite backup quarterback.
Leave a Comment
About the Contributor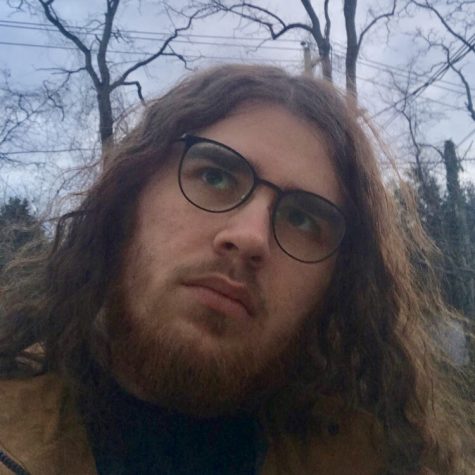 Steven Keehner, Impact Staff
Steven Keehner was the Managing Editor of the greatest publication on the Hudson.

Hailing from the mediocre Town of Oyster Bay, New York, he enjoys...