THE SCENE: Záire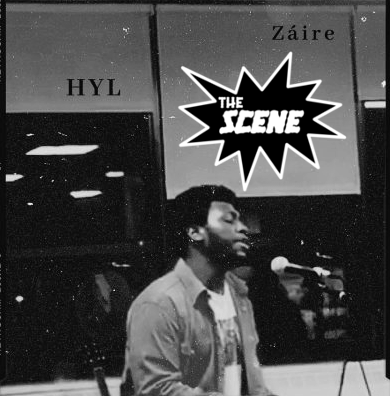 Záire is one of the nicest people you will ever meet. I've known him for a long time and he's a damn good singer.
Born in Louisville, Kentucky, Záire is also a keyboardist who has recently been learning how to produce, mix, and program drums here at Mercy. Despite not having much out, other than a few features, Záire seems to be known around this campus for his amazing aura and smooth, buttery voice. It seems like no one can resist Záire's vocal chops, and who can blame them? To me, Záire has the potential to be the next Al Green, and I don't give out those comparisons easily.
We talk a lot, so when he told me he was working on what would be his debut solo release, I visited him in the studios while he was making it. I was there so much, I even had time to help produce one track ("Alright"). But when I say I helped produce it, I don't mean in the way you're probably thinking. Most people these days, when you hear the word "producer", you think that's the guy who made the whole beat. But no, Záire played every instrument on this release himself, I merely just shaped the track in the traditional "producer" sense, this release is all his.
After a lot of hard work, he had a double single ready. Finally, here we are, at the end of it all, we have a Záire solo release. I sat down with him and talked to him about his new product entitled, "HYL" (short for How's Your Love?) As I sipped my tea and he played his playlist of older soul music, he recounted many things towards me. He considers this release to not have as many direct influences as one might think.
"I was thinking about and I was leaning towards a newer but still a kind of old school R&B. Frank Ocean, Lucky Daye, but I really don't have anyone specifically, except maybe H.E.R." He also says that the songs were "talking about love in two different ways."
"The first song, "Alright"… "Alright" not as in "you're alright", but it's more like.. I talk to you, you talk to me, but you may not really want to talk to me right now cause you're alright, cause you don't want to mess with relationships right now, you got it, I got it, alright? We don't need it right now. The second song "Go (Phases)". I ask a lot, "Why do you go? Why don't you go? Why do you go through these phases? Why don't you go where love changes?" How is your love right now? Is it alright or going through phases?"
Záire wanted this release to be short and concise. He knew he didn't have enough material right now for an album, so he wanted to make sure he had at least two songs, and that they were enough to make a clear and conclusive statement. "Alright" barely clocks in at two minutes and "Go (Phases)" clocks in at four and a half minutes (he considers that one a "long song"). "It's easy to make songs and just put em on an EP. But I wanted the songs to connect to each other in a certain way."
Throughout this listen, the instrumentals give you a very atmospheric and relaxing, yet also very melancholic environment. Reverb'd out synthesizers and heavy drum hits surround "Alright" while very 1970s soul-inspired electric keys and a minimal, yet powerful drum charm you into a daze on "Go (Phases)" Záire spends both songs doing just what the release title (and himself) say. Talking to you, and only you, about your love and asking many questions along the way. Throughout all of it, he somehow sounds like he both knows all the answers and wants to learn them at the same time.
We shouldn't expect an album from Záire soon. He plans to keep dropping small little materials and maybe a bigger EP soon. But right now he wants to focus on songwriting and selling his songs to other artists to get his "foot in the door". He hopes to one day put out a debut record, though. You can catch him playing live soon alongside other Mercy musicians at my festival, "We WOOD Suzuki Fest" on December 6th at the Victory Hall Cafe at 8 p.m.
My final question for Záire was the one he asked all of us…
Q: How's your love?
A: "I don't got no love right now, I've been so busy with everything… I don't even worry about love right now. So how's my love? My love is… (groans)… that right there."
Stream Záire's music below (also available on Apple Music and all other streaming platforms):
Leave a Comment
About the Contributor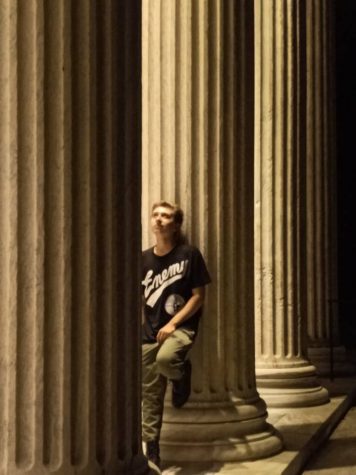 Jack Seda-Schreiber, Entertainment Editor
Jack Seda-Schreiber is the entertainment editor for The Impact News.

Born in New Jersey, Jack has an almost encyclopedic knowledge of music and a wide...