What's Frank Ocean Up To?
What's Frank Ocean up to right now? Is he planning something?
Well, as always, nobody knows for sure.
Frank Ocean, if you don't know, is an R&B singer who started off as a member of the alternative hip hop collective Odd Future alongside other famous artists Earl Sweatshirt, Syd and their founder Tyler, The Creator. He also got his start as a songwriter for artists like Justin Bieber, John Legend and Brandy. This explains a musical dichotomy of Frank that has helped him throughout his entire career. The man makes soaring, emotional R&B singles while also making albums that blend sounds and influences from electronica, psychedelia, hip hop and even avant-garde/ambient music. He has music that appeals to a pop market, but he himself is not a typical pop artist.
Frank Ocean has always been an unreliable narrator to his own story. After his 2012 breakthrough album, "channel ORANGE" featuring the hit single, "Thinkin Bout You", Frank suddenly became the face of R&B, his sound became the direction the genre went in. But it almost seemed like Frank did not want all this attention. I mean, while he stepped away from being a semi-anonymous songwriter for the stars cause "that's not why (he) moved away from school and from family," he didn't seem too happy about being the media's new R&B darling.

Frank Ocean rarely gives interviews, he rarely even goes to public events. If there's one thing Frank has in his musical landscape, it's control. After signing to Def Jam for his first record, he then gave them his second album in 2016, "Endless." "Endless" is by far the weirdest and most experimental record Frank has yet to put out. It's a blend of surreal and dreamlike sounds with an overwhelming sense of dread and sadness over it all. The songs are mostly fractures, coming and going as they please, and as soon as the song establishes a groove, it fades into the next one. It's an amazing album, brilliant even, but I'm sure it's not what Def Jam wanted.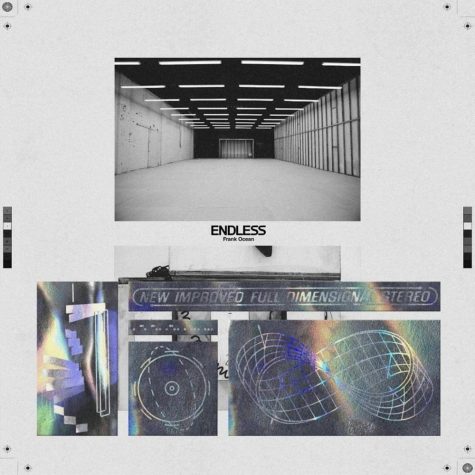 Only several days after his second album's release, Frank Ocean released his third album completely independently. This album was "Blonde" and it established him as a musical force to be reckoned with and not a fluke. While still being experimental and atmospheric, it is by comparison, the more melodic record. Frank broke out of his record contract and didn't lose a single thing in the battle. He also got the album to chart and get airplay without even submitting his album for awards or to radio stations for singles. That's how powerful his star is.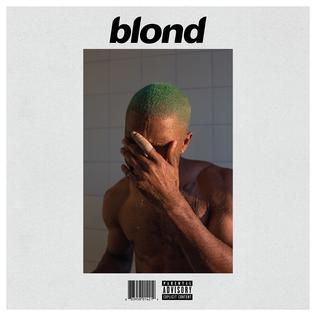 An important thing to note here is that Frank Ocean had teased what would become his third record for years, and it finally came out four years after his first record. Another key thing to note is that Frank cancelled several festival appearances between them and only did a handful of shows to promote "Blonde." Remember these facts for later.

In 2017, he said that his fourth record was almost done. But nothing ever came from Frank that year aside from a few standalone tracks including the hit single "Chanel" and a collaboration with JAY-Z and Tyler, The Creator called "Biking." Last year, out of nowhere, we unexpectedly got a very active year from Frank. He not only released two singles, "DHL" and "In My Room," and held a series of dance parties at various NYC clubs where he played bits and pieces of new material. He soon put up three songs, "Cayendo," "Dear April," and "Little Demon," up for purchase as 45 inch vinyl singles. Top it all off with an announced headliner set at Coachella and new merch, this seems like a promotional roll out for an album that's ready to go.

But then in early 2020, the singles were taken off the market, fans who paid a lot of money for them were told that they would no longer get these songs. What Frank Ocean had teased as a collaborative and more dance-leaning project was no more. And then, Coachella announced they were postponing the festival, because of the corona-ridden world we are now living in, meaning that there is still time for Frank to drop out of that set if he wants to. Suddenly, out of nowhere, Frank put the "Cayendo" and "Dear April" singles back up for sale, only now they were advertised as "acoustic versions."

Now, this all goes back to the title question, "What Is Frank Ocean Up To?" Well, if you want my opinion, it seems like Frank deals with a lot of personal issues. If you listen to his music, there are a lot of themes of isolation and depression. If you combine that with the constant postponement and cancellation of both record releases and gigs, I feel Frank questions his own talent a lot, wonders if his material is good enough for his own standards, or even good enough at all. I also get the feeling with how little Frank has marketed himself since his departure from Def Jam, maybe he does not want to be the superstar icon he is. But yet, he's so successful, people will flock and talk about whatever he puts out. Even if he says nothing about it, it will still rocket up the charts.

But I could be wrong. As implied, Frank is an intensely private man. He has so much mythos and mystery surrounding him who's to say what is true or fact at all. There is so much rumor surrounding him, that "fans" went as far to boo the biggest pop star in the world right now off the stage at Tyler, The Creator's festival, Camp Flog Gnaw, because they were expecting to see Frank, even though Tyler nor Frank himself said nothing to imply or hint at this.

For all we know, Frank is just releasing songs as he feels like it right now. But in my eyes, given that all these recent singles have the same producers attached to them and looking back at Frank's past history with cancellations, maybe something is coming after all.

But I guess we'll just all have to wait and see…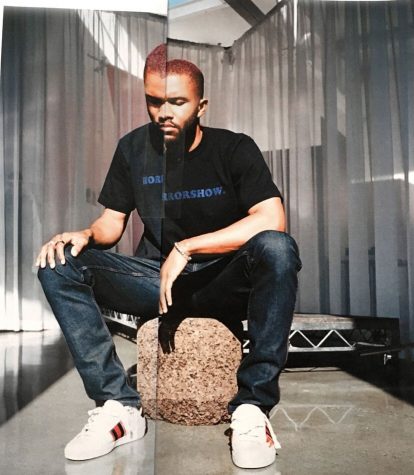 Leave a Comment
About the Contributor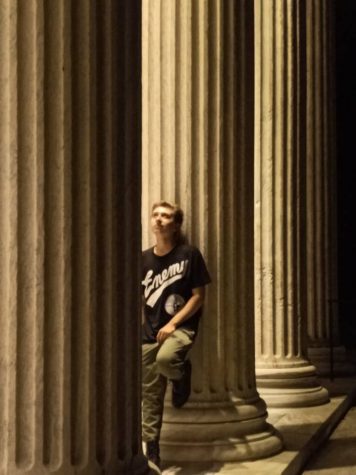 Jack Seda-Schreiber, Entertainment Editor
Jack Seda-Schreiber is the entertainment editor for The Impact News.

Born in New Jersey, Jack has an almost encyclopedic knowledge of music and a wide...