THE SCENE: RetroP
"They waiting to see me blow up." – RetroP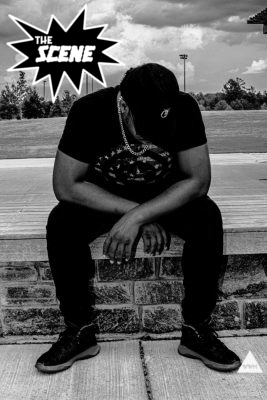 "Please, keep it real Retro."
RetroP is one of the hardest working artists I know. He has two albums to his name, over two thousand followers on social media and even runs his own indie record label known as "WeWOODMusic". All of this, and he has only just turned 20 years old earlier this month. I am lucky to not only be able to call this man a collaborator but a close friend. I sat down with him for an afternoon to talk about his record, "Work Of Art."
"Work Of Art" is an ambitious project; its title alone is a bold statement. Clocking in at an hour and 15 minutes, the album has two discs worth of material in the form of 20 songs. At one point Retro said that there was so much material made for this record that he had to cut the record down to its current length (he plans to release some cut material later though).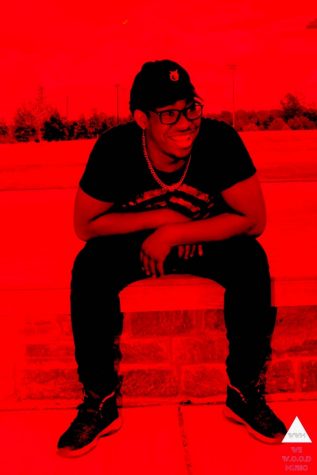 There were a lot of risks and creative challenges that Retro gave himself on this record while working on it for the past year. For one, he decided that he wanted it to be almost the complete opposite of his first record, "October". When asked about the process for his new album, Retro stated this,
"So the last record, I just kinda wanted to get something out there, have fun with it and just show that I can make songs, mainstream hit types of songs. And the difference is, on this record, I just kinda did what I wanted to do and did not really care about what anyone else would think, today lyrical music is kind of like down the drain for hip hop. So, instead of going with what everyone else was doing, I went with what I wanted to do. If you notice there is not any autotune, and all the songs are lyrical, deep type stuff, it fits me more."
Retro wanted to make the record he wanted to make. He wanted to make a record that blended old school and new school production styles as he believes that hip hop now and hip hop then are "two sides of the same coin".
However, to give Retro all the credit for this sound is unjustified. This is not only a RetroP record, but it is also a Cxm300 record. Cxm300 is his nephew, and he is a young producer whose sound has evolved a lot over the years. On the last record, the sound was very mainstream, skittery trap hi-hats and autotuned hooks. But on this record, Cxm's sound blends soul and jazz samples with classic boom-bap drums and melodic keys and bass sounds. Cxm is really flexing his producer muscle on this record (Retro tells me the beat for "Water Walker" was made on a family car trip to Washington DC) and without him, the record would not be the same.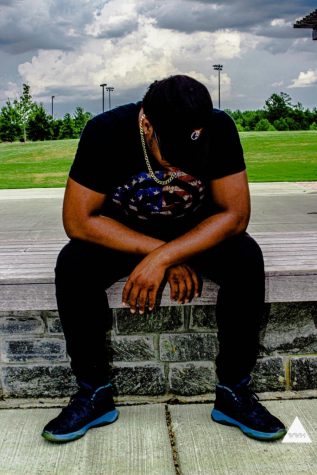 The songs off "Work Of Art" can be put into two categories: the songs where Retro raps and the songs where Retro sings. It is important to note this because there is a lot of singing on this record. Inspired by the sing-songy flow of Kendrick Lamar, Anderson. Paak and fellow North Carolinian rapper, J. Cole, Retro takes the mic a lot on this record to spit bars in a more melodic fashion, and does so without the crutch of autotune, a vocal effect he and Cxm used a lot for the hooks on "October."
One particular highlight of this new vocal touch is his latest single, "Awesome". "Awesome" is dedicated to an unnamed friend who was "feeling down." It is a nice and jaunty tune with a very feel-good message about keeping your head up and not letting anyone get to you (it also is notable for having an astounding outro where Retro goes all-in on his newfound vocal prowess over a very well made Cxm groove that almost sounds like live instrumentation).
"Awesome" was the song that took the longest to make. Having never sung before on record, Retro was uncomfortable with his natural singing voice. It was only after sending it to many of his peers he began to grow confident in the song's greatness. It was through this warm reception that he made it a single.
A lot of the singles off this record come from the latter half of the album (the second disc). Retro did this on purpose to make sure people listen to the record all the way through.
Another single off this record, "Water Walker", shows off the more personal and reflective side of this record. Over a smooth boom-bap beat mixed with hypnotic soulful keys, Retro takes you through an inner monologue in his head with a flow that I find very comparable to that of rapper Del The Funky Homosapien. He not only goes after other rappers in the game but goes after himself, for not trying as hard as he should be to get the dreams of stardom he wants. After all, he can't be mad about what's on the radio if he isn't doing anything to change it.
You can tell writing a song as this got to him because he has been working harder than ever to make sure we know his music. This summer, he issued a challenge to other up-and-coming rappers using a beat Cxm made. He called it the "wewoodmusic" challenge, and it was a call to see who could do the best freestyle to the beat. By doing this, he could bring more people to his music.
And after all of his many efforts, his Instagram follower count went from 600 to 2,000. He ended up using the same beat for a song on the record and titled it after the label and challenge, respectively. It is one of my favorites off the record alongside other tracks like "Blow Up" and "Nostalgic Future", and I doubt many of the rappers who took the challenge matched the bars he laid down for it.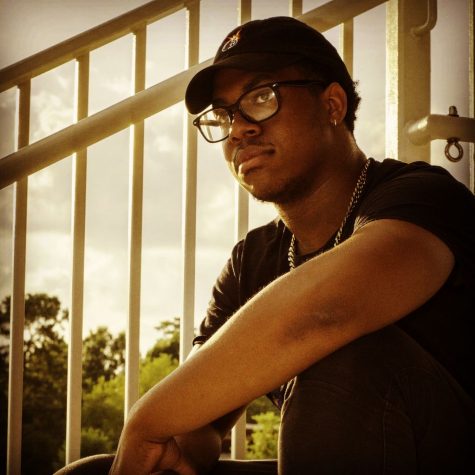 Retro is looking towards the future; he plans to make more music down the line. He mentioned the prospect of doing a collaboration record with his girlfriend/labelmate Nia Faith and to finally releasing a solo album. He also will perform alongside other Mercy musicians at a festival my record label, Studio Suzuki, is putting together alongside his label called "We WOOD Suzuki Fest". It's safe to say that we will hear from Retro a lot.
You can stream RetroP and Cxm300's new album "Work Of Art" on all streaming platforms. And if you like that, definitely plan to come out and see him play here at our very own Victory Hall Cafe Friday, December 6th for "We WOOD Suzuki Fest".
Stream RetroP's music in the link below:
Leave a Comment
About the Contributor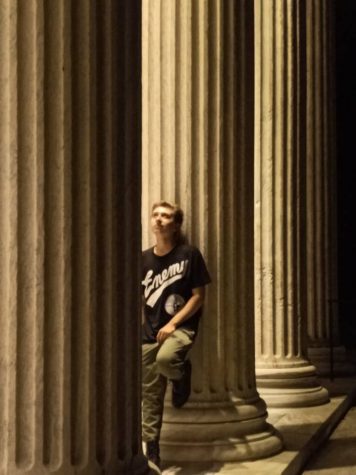 Jack Seda-Schreiber, Entertainment Editor
Jack Seda-Schreiber is the entertainment editor for The Impact News.

Born in New Jersey, Jack has an almost encyclopedic knowledge of music and a wide...